10 Ways to Look and Feel Younger as you Grow Older
Astique Clinic | 7 Oct 2014
If it is genetic that your family has acne skin problems, does that mean all hope is lost to have flawless skin? If all the women in your family turned rotund after giving birth, does that mean you will never be a hot momma?
Nature or nurture? We say nurture! There is nothing that self-discipline, science and diligence cannot do.
It is important to cultivate a healthy lifestyle from young. It is never too late to start a healthy lifestyle and adopt clean eating habits or pick up an active hobby. Here are 10 ways to look younger as you grow older.
1. Eat fruits and vegetables every single day
A bowl of fruits or a glass of vegetable juice would drive the doctor away as well as slow down the hands of a relentless clock. Vegetables and fruits contain sucrose, vitamins and minerals that are essential to your body system. They are food for your soul, don't you forget them.
2. Exercise
Move that body – it is the one home you will live in forever till your last breath. Love it. Pumping your heart helps you stay away from heart-related diseases, stroke and high blood pressure. Exercising is also a form of stress relief. It will aid you in keeping PMS or menopause mood swings at bay.
3. Be positive
Always remember that time heals all kinds of wounds. Learn to be positive and live for another day. And always remember that problems, illnesses and heartaches are part of life. So embrace them and enjoy the journey. Don't take life too hard or life will be hard on you.
4. Travel
Some things just cannot be taught in school such as love, life and experiences. Travel to nearby places and soak in the culture. It will make you an easygoing, tolerant, appreciative, brave and educated person. Travelling provides you a learning adventure like no other. Plus it gives us a break from our very fast paced lives in Singapore.
5. Water
This is God's gift to us. This natural antibiotic clears and detoxes our system. Sore throat? Drink water. Can't breathe? Drink water. Tummy ache? Drink water. Nervous? Drink water. Keeping yourself hydrated will fight against toxins, stress, and weight gain. Water also helps build muscles.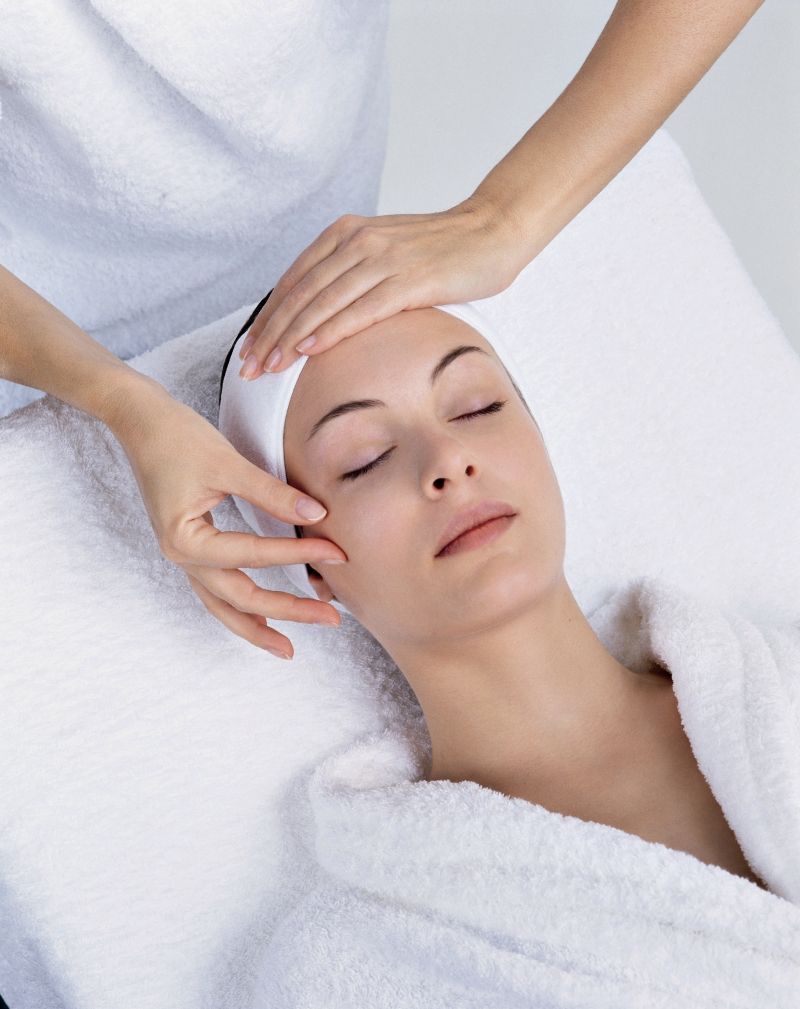 6. Mask
Apply a mask once a week at least. Masks help your skin to absorb nutrients and keep your skin moisturised and hydrated. They also draw out impurities from the deeper layer of the skin's epidermis.
7. Be active
Before the internet took over our lives, we were out and about playing catch with our neighbours and friends. Set aside an hour a day to put that gadget away and go for a walk, swim, hike or even just relax and play with your pets or children. Try new activities too, such as yoga or cycling.
8. Wash your face before bed
Even if you don't apply makeup or leave your home for the day, you still need to wash your face at least twice a day. Washing your face before bed helps you sleep better and with less oily skin, you will not be a magnet to dust mites and dirt that are found on your pillow and bed sheet.
9. Skincare
You are never too old to start the habit of applying skincare products. Skincare products such as anti-ageing and vitamin c serums, sunscreen, under eye serum, etc. are good for the skin. Of course you don't apply the ones with the strongest ingredients meant for women in their 50s. If you are in your 20s, try moisturisers, vitamin c and sunscreen. If you are in your 40s, try anti-ageing products as well as whitening creams.
10. Sunscreen
The sun is our skin's nemesis. Sunscreen is necessary to keep pigmentation and melanin production away. It also keeps the UV rays from damaging your skin. The ozone layer is depleting too. Protect your skin from cancer, harmful rays and red facial veins.
These 10 steps would be great habits to start now. Prevention is always better than cure.
If you did not practise good habits when you were younger and signs of ageing are now showing, lasers could be your next best alternative.
Healthy and beautiful skin starts below the surface, in a complex tissue called collagen, which provides the foundation that supports your skin and gives it firmness and volume. Over time, collagen is damaged by the sun and gets depleted, causing the skin to lose elasticity and tone. Fine lines and wrinkles appear, pores are enlarged, and the skin appears thinner and duller.
Pigmentation is common in Asian skin as we get older. It is usually the result of abnormal production and deposition of melanin by melanocytes (pigment cells). The number of melanocytes present in our skin determines our skin colour. Hyperpigmentation, or areas that are darker than the rest of the skin, result from excessive and disordered melanin production and deposition, due to e.g. UV or sun exposure, hormonal changes, skin trauma, birthmarks, and certain drugs and medical conditions.
ASTIQUE offers laser skin rejuvenation, pigment laser and pore toning laser treatments to help you achieve beautiful skin.
These laser treatments target pigmentation disorders, wrinkles, acne and acne scars. Pores are reduced in size and skin texture is improved. The lasers target the inner layers of skin where collagen is formed, to build a young, healthy layer of your own natural collagen. This results in radiant, firmer skin. Other than helping to control hyperactive oil glands and acne to give an enviable clear healthy sheen, the lasers curb the biological mechanisms that lead to loss of skin youthfulness.
After any laser procedure, there will be mild flushing of the treated area, which usually resolves within a few hours. More obvious localised redness lasting a few days may occur with intensive spot treatments for more resistant pigmentation.
You should speak with ASTIQUE's Dr Celine Leong or Dr Mathew Yap to discuss your tolerance for downtime, and your treatment level will be adjusted accordingly.

The understanding that not all complexions are created equal has enabled ASTIQUE to offer different and customised options to patients. ASTIQUE's Dr Celine Leong and Dr Matthew Yap believe that every individual can look his or her best with the right knowledge, lifestyle, products and treatments.
With the simple approach that healthy skin starts with effective skin treatment, ASTIQUE The Aesthetic Clinic provides the right combination of skin-enhancing treatments and medical cosmetic products to help patients achieve near-perfection in beauty.
ASTIQUE believes in the endless pursuit of beauty, to help patients look and feel good. ASTIQUE offers medically-proven solutions to help you attain a flawless complexion and the figure you aspire to have.
ASTIQUE's Radiance Laser Package
·       S$599 nett for 20 express laser treatments which bring about the benefits of laser skin rejuvenation, pore toning, and pigment lightening
·       Those with acne or unwanted facial hair may also experience an improvement
·       Laser treatments are performed by doctors  

Astique. The Aesthetic Clinic
350 Orchard Road
#08-00 Shaw House
Singapore 238868
Opening Hours
Tel: 6732 3801 Hp: 9857 7892 Fax: 6235 0966
For bookings & general enquiries:
This e-mail address is being protected from spambots. You need JavaScript enabled to view it