5 Beauty Tips to Improve Your Life Using Principles of Feng Shui
Radium Medical Aesthetics | 19 May 2017
Chinese people have utilized several forms of divination techniques for thousands of years. In fact, many people are still relying on some methods of divination techniques in China, Taiwan, Hong Kong, and Singapore.
Credit: Alpha Coders
One of the most popular divination techniques is known as mian xiang (面相), commonly termed as face reading. Face reading is the interpretation of facial features and the predictions for the future. The interpretation of facial features usually reveals the type of luck, health, wealth, and your interpersonal relationship.
In Chinese society, face reading is seen as a respected and integral part of social and business culture. Face reading experts often advise business owners and leaders on important decisions, in the hope that it can influence a positive outcome.
To some extent, all of us read faces all the time. When we get acquainted with someone, we unknowingly assess them and form opinions about them. Based on the book, Why Attractive People Are More Succeessful, written by Daniel Hamermesh, a U.S. economist and Professor of Economics at Royal Holloway, University of London, attractive people earn an average of 3 to 4% more than people with below average looks. Good looking people also tend to get hired more easily, get faster promotions, and more adored by line managers and colleagues.
If you are keen to change your destiny and improve your quality of life, read on to find out some simple changes to improve your facial features with Dr. Siew Tuck Wah, Medical Director of Radium Medical Aesthetics.
Smooth and Round Forehead for a Bright Future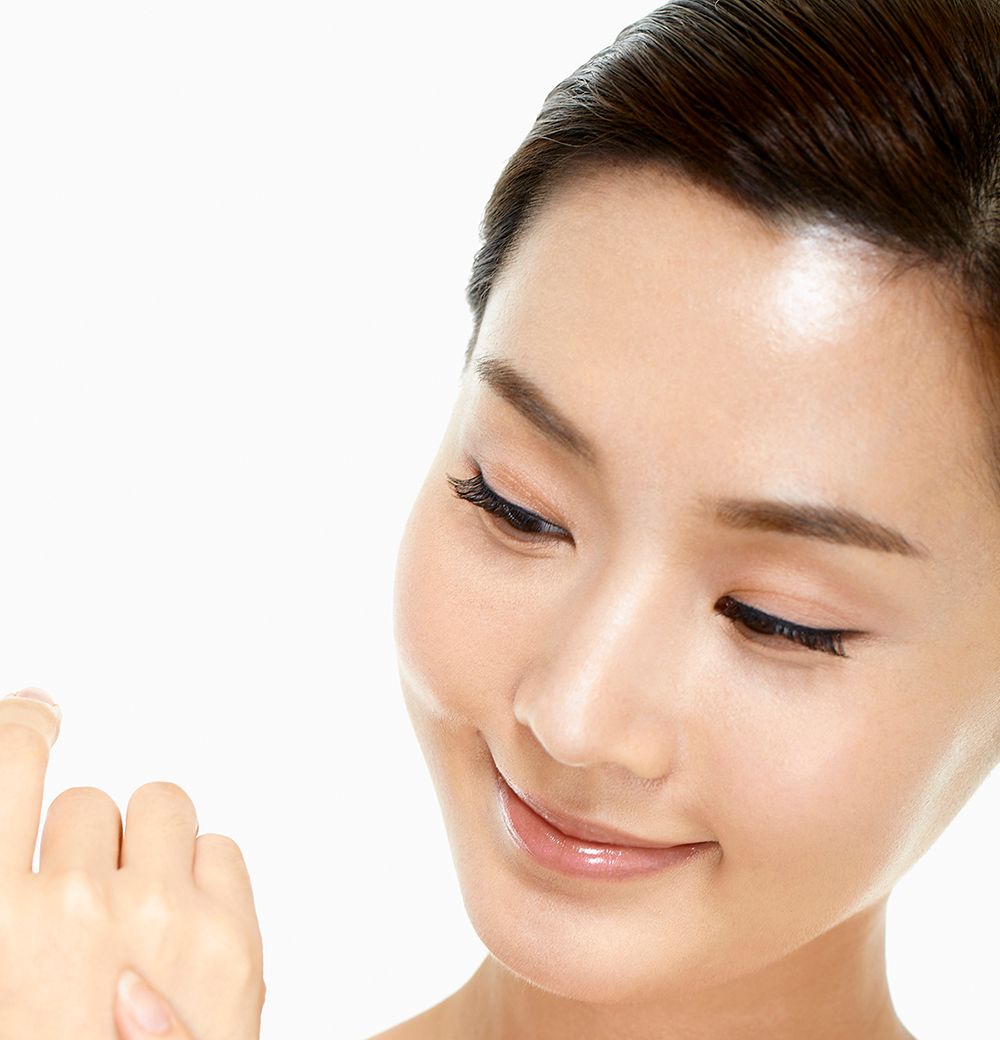 A smooth and round forehead represents your fortune and how smooth sailing your life is. Your forehead forms about one-third of your face. Keeping your forehead smooth, clear and bright is considered auspicious. A high and fleshy forehead is usually interpreted as intelligent and good career luck.
Any scars and moles are considered inauspicious and should be removed immediately. A sunken forehead represents bad luck with career and no authority or influence over anyone.
Suggested Treatments for Brighter, Smoother Forehead
Mole removal: To remove any bad luck and clear obstacles in your way
Restylane SkinBoosters: To give a brighter, smoother forehead by removing fine lines and erasing wrinkles and promote luminous skin on the forehead
Filler Liquid Facelift: To improve the contours of the forehead to make it rounder and fleshy.
Lively, Striking Eyes for Better Temperament and Intelligence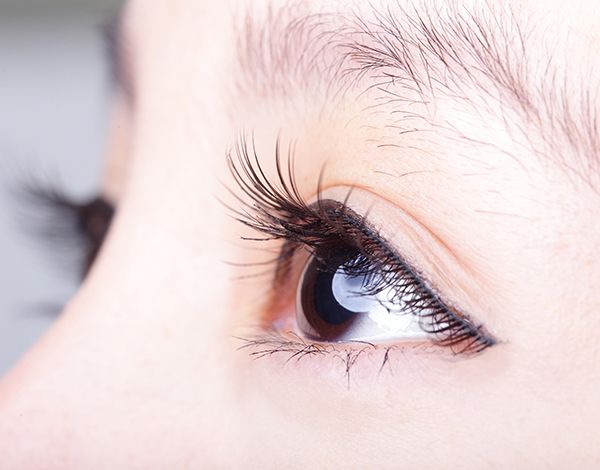 The eyes are considered one of the most important features to a feng shui master. The eyes indicate the spirit of the face and the person. To be successful in everything you do, you must be able to see clearly. Traditionally, Chinese doctors practising traditional Chinese medicine use the eyes to diagnose several illnesses because they reflect our energy levels.
You have good fortune if you have big and bright eyes. The eyelids should be lifted and not block your vision so that you look more youthful and energetic. Lifted eyelids naturally make you look younger, more energetic, and intelligent.
Hooded eyelids are extra fold of the skin that covers the crease in your eyelids. Hooded eyelids make a person look sleepy and tired. Eyes should also be clear of lines, wrinkles and eye bags as these are often seen as obstructions to your good fortune.
Suggested Treatments for Lively Eyes
Ulthera Eye Lifting: To effectively lift sagging eyes and hooded eyelids
Eyelid Resus: Non-surgical eyelid lift treatment using radiofrequency to lift sagging eyelids
Eye Bag Resus: Non-surgical eye bag removal to eliminate 'excess baggage' under your eyes
High and Sharp Nose for Better Wealth and Health
The nose reveals a person's wealth and health. The perfect nose is one that is fleshy, symmetrical, high nose bridge, and rounded nose tip. A nose that is high with a distinct nose tip brings good luck and wealth to the owner.
Moles and blemishes on the nose are not desired. Spots on your nose are seen as blockages to your financial health. With the 'perfect' nose, it suggests a comfortable life of affluence.
Suggested Treatments for a High, Sharp Nose
K-Define Nose Thread Lift: To attain a sharper, defined nose with non-surgical nose lift
Facial Sculpting with Facial Fillers: To precisely sculpt and attain a sharper, higher nose
Plump, Defined Cheeks for Power and Authority
Strong, defined cheeks that are bright and shiny signify that you are in the pink of health. It is also a strong indicator of power and authority.
In order to achieve great things in life, it is important that both cheeks are prominent and smooth without any scars or marks. People who own a pair of defined, rounded cheeks are courageous, determined, and independent.
A person with flat cheeks usually have a difficult time trying to get people to listen to them. Hollow cheeks signify immense stress at work and at home.
Suggested Treatments for a Pair of Defined Cheeks
Filler Liquid Facelift: To restore lost volume in the cheeks
Silhouette Soft Threadlift: To lift sagging contours and reposition sagging cheeks
Strong Chin for a Better Quality of Life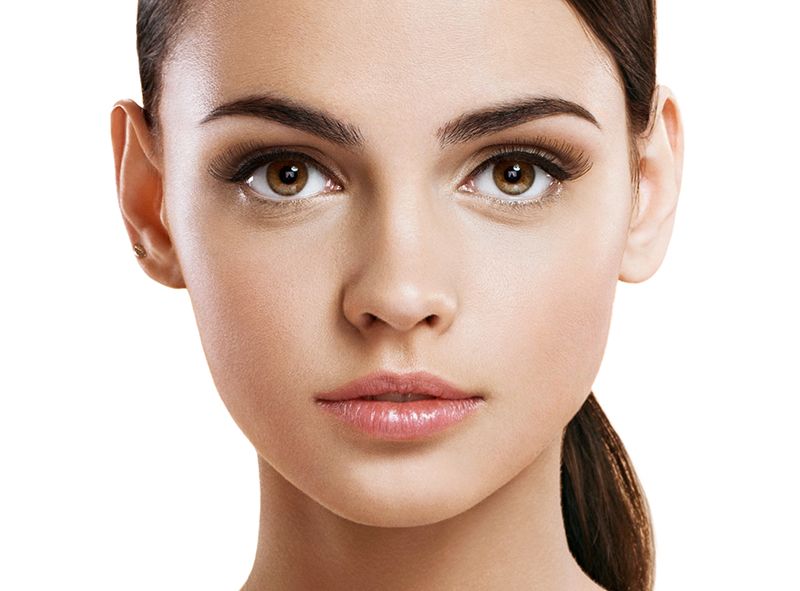 Chins form the foundation as it is at the base of the face. Hence, the type of chin you possess determines your overall quality of life and whether you can realize your maximum potential at work and your interpersonal relationship with people around you.
The chin needs to be prominent and strong to enjoy good wealth, prosperity, and longevity. A defined chin means that you will be blessed with a long life. On the other hand, a weak chin is a sign of misfortune and premature death.
Suggested Treatments for a Defined, Stronger Chin
Ellanse Bio-Stimulating Fillers: Unique bio-stimulating fillers to contour your chin by stimulating your own collagen for long-lasting definition
Precision Facial Sculpting with Fillers: Using Restylane dermal fillers to precisely sculpt the get an ideal chin for a smoother life
Radium Medical Aesthetics
3 Temasek Boulevard #03-326
Suntec City Mall
Singapore 038983
Opening Hours
Monday to Saturday – 10.30am to 9pm
(Last appointment at 8pm)
Sunday – 10.30am to 3pm
(Last appointment at 2pm)
Contact
Phone: +65 6837-0507
Whatsapp: +65 8868-0356