5 Ways to Look Perfect in Shorts
Halley Medical Aesthetics | 27 Aug 2014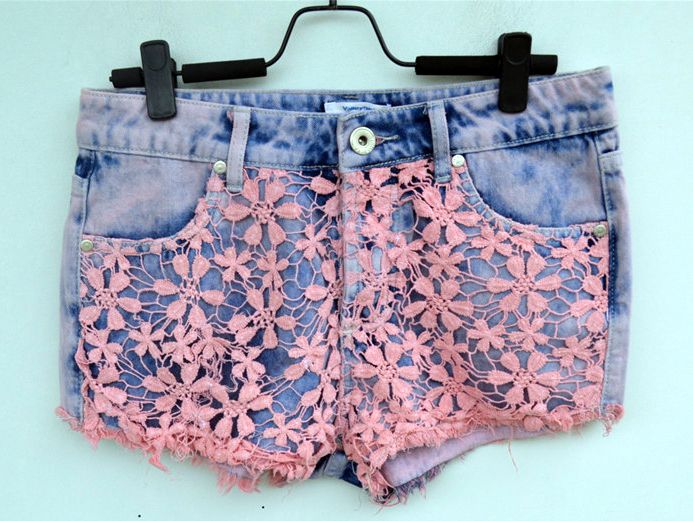 We Singaporeans love our shorts, tank tops and slippers. There is no denying that. But honestly, we might have gone too far. Not about what we wear but about how we wear them. We can still be stylish, not sloppy, in our shorts and slippers, no?

Georgia May Jagger, 22-year-old daughter of Mick Jagger and Jerry Hall once said, "I would say my go-to look this summer is high-waisted shorts paired with a fun crop top, bright lips, strappy metallic sandals and round retro sunnies. This look makes me feel girly yet sexy at the same time. Plus, it's perfect for day and night!"

Voila! She said it right! Here are five ways to rock our shorts and slippers fashion culture further!


Accessories


Instant statements can be made with interesting-looking accessories. And don't forget that pair of cool sunglasses. Not only will it give you a sophisticated enigmatic vibe but it also protects your eyes from nasty UV rays. If you are a hat person, don it on too.
Wear wedges or espadrilles


If you are a slippers person, hey no problem. Just cheat with wedged slippers. Alleviated soles lengthen and accentuate your legs like heels do.

If you fancy slippers because it makes walking comfortable and fuss free, consider espadrilles with soles made of rope. Rope acts as an absorbing factor thus making walking just as comfortable as slippers, sometimes more comfortable than flats even.
Prints & Texture


Prints scream style, in a very good and impressive way. Texture, on the other hand, says classy and chic. A trendy cut or pleats would also add an edge to your pair of shorts. Do be mindful of cuts that add weight to your hips though. The dimensions, cuts and texture play can look deceivingly heavy on our bottoms.
Stylish tops


Pair that boring shorts with a stylish top. Shimmer and shine are the latest trend this Autumn/Winter. Or you could opt for interesting cuts and prints of choice. However, Momma always tells me to bare only one area – if you bare your legs, cover your top, and vice versa. So please do not pair your hot shorts with a plunging bustier.
Shave them


It is atrociously ugly when your pair of legs looked like a dense forest. Shave, wax, epilate or laser them off. In July, thousands of women joined the Hairy Legs Club movement, posting photos of unshaven armpits, legs and hands online. To each her own but it is pretty tough and very much of a challenge to show off your glowing sun kissed legs when you are not free from excessive hair.

If you often itched up or find that you have ingrown hair after shaving or waxing, Halley Medical Aesthetics has two hair removal options for you - Dynamic Pulsed Light (DPL) hair removal and laser hair removal.
Dynamic Pulsed Light (DPL) Smooth Hair Removal treatment


DPL is a light-based treatment that targets the black pigments within the hair. In doing so, it destroys the hair and surrounding hair follicle. It removes 80-90% of volume of hair in treated area over time. The recommended frequency is once every one to two months.
Laser Clear Hair Removal
Laser hair removal is very focused in terms of its precision and power delivery. Since it is more precise, it can target the blood vessels within the hair follicle without any damage to the skin. You'd therefore see results faster, and it is great for small areas that you want to target like facial hair as well. Majority of the hairs are taken care of permanently while regrowth is finer and lighter than previously. Recommended maintenance visit should be once every two months.

If you're unsure which hair-removal treatment is best for you, read more before you decide.

Say hello to sexy legs and a rockin dress down look!




Halley Medical Aesthetics
248 River Valley Road Singapore
Singapore 238302

Opening Hours
10:00 am - 9:00 pm

Contact
Tel: +65 6737 8233

For more information, please go to:
Facebook:www.facebook.com/halleymedicalaesthetics
Website:www.halley.com.sg