A Flexible Detox Plan for every Lifestyle with Neera Detox
Nu.Reflections Medical Aesthetics | 14 Nov 2014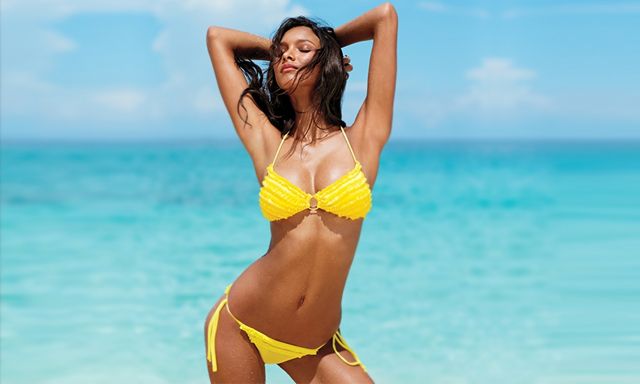 A light detox over a couple of days can help us feel better, while a longer process and deeper commitment to a new way of life, such as eliminating certain abusive habits and eating a better diet, will help us really change our whole life. Detoxification is part of a transformational medicine that instills change on many levels. Change and evolution are keys to healing.
Whether you aspire to work up the corporate ladder or manage day-to-day affairs as a homemaker, Neera Detox understands the complexities of your life. In other words, flexibility matters when you are incorporating a detox plan/ programme to match your hectic lifestyle. Select a range of detox plans, from a 1-day regimen to a 10-day plan; all designed for you to experience its countless benefits.
Neera Detox: Madal Bal Natural Tree Syrup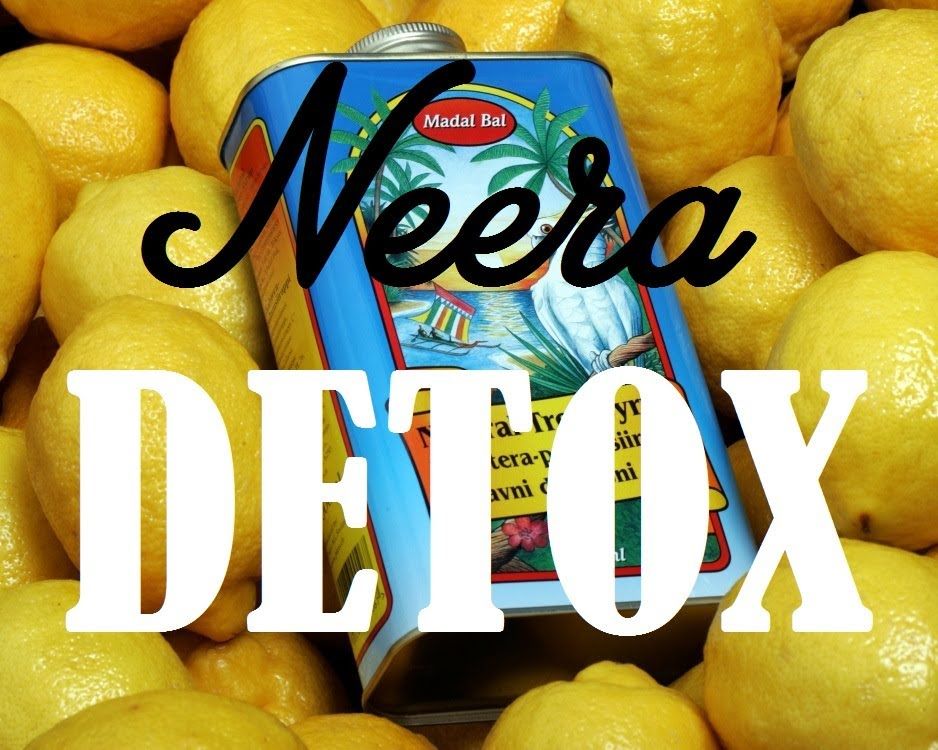 Neera Detox contains only all natural ingredients. No harmful additives, food preservatives, or potentially harmful herbal remedies or drugs are present. Thus, you can be assured only of being enriched with so many benefits. The all natural ingredients are completely safe to use for a periodic detox regime that effectively rids your body of toxic build-up.
Madal Bal Syrup is made from a special blend of organic tree syrup from the sap of 5 types of trees –4 rare Asian palm trees and the maple tree. This is pure organic syrup, vastly different from the maple syrup found in stores, which can be over 90% artificially synthesised from sugar and corn syrup.
A blend of pure grade C maple and wild palm syrup rich in potassium, calcium and zinc; the Madal Bal Natural Tree Syrup can be mixed with distilled water, fresh lemon juice and Cayenne pepper to make a delicious, refreshing Neera Drink. This is a perfect mix with all the necessary nutrients and compounds to support, detoxify and neutralise toxins during your Neera Detox Programme. 
The Madal Bal Syrup contains natural plant sugars, providing the body with energy during your fast, which helps to satisfy hunger pangs. It contains 264 calories per 100 grams.
A typical daily intake of 10 glasses provides about 528 calories. The syrup is also rich in minerals such as potassium, manganese and zinc. The ratios of calcium to magnesium and sodium to potassium are almost ideal for the human body's needs. 
The Spanish or 'Relaxed' Plan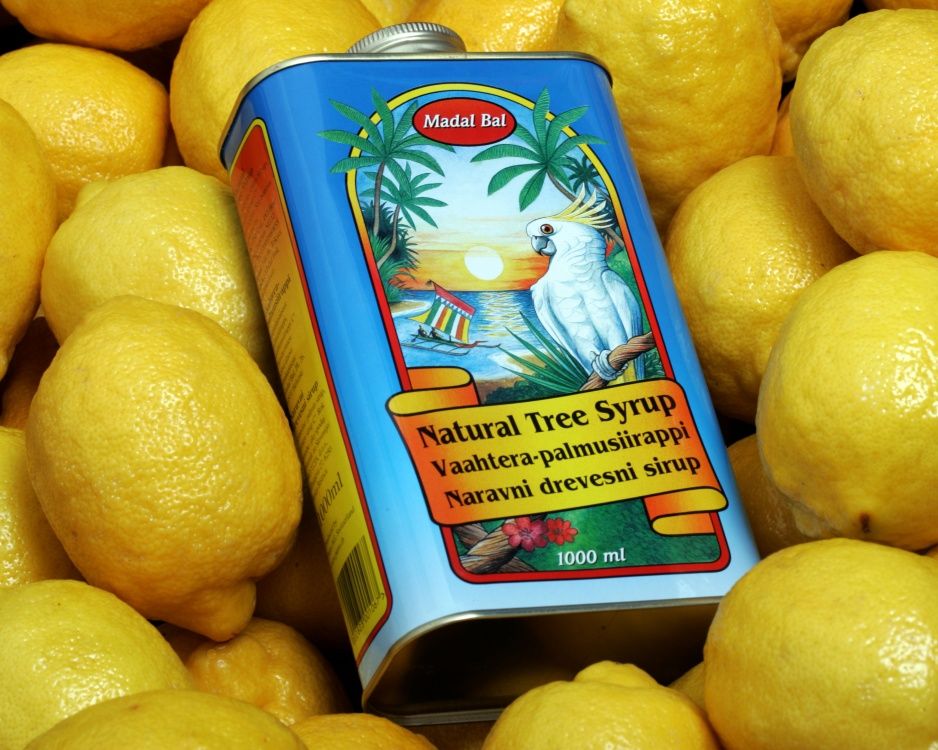 The Spanish or 'Relaxed' Plan Dubbed the "Spanish version," this is a popular plan where you substitute 2-3 Neera Drinks for breakfast or dinner. With just two meals a day, the plan aids the body's natural cleansing process that occurs at night. Maximise results with this Programme by staying on it for at least a month. Some foods and beverages could undermine the cleansing process hence avoid the following: 
• red meat,
• refined sugar
• processed carbohydrates
• dairy products
• coffee
• alcohol
• fried foods.
The Spanish version is a great way to work your way slowly into a health plan, It's also a good way of extending the cleansing process after a more disciplined detox. 
Once-a-Week Plan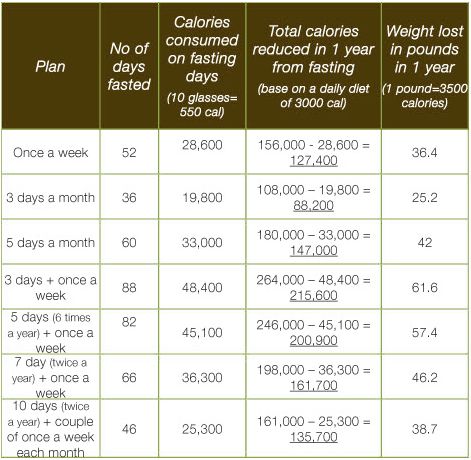 It's highly beneficial to give your digestive system and eliminative organs a break from constant digestion and elimination even for a day. Our Once-a-Week plan is a convenient detox plan where you'll get to eat most of the week but still experience cumulative benefits when you carry out the Programme consistently.By just fasting once a week, you can experience gradual weight loss and kick start yourself toward a healthier lifestyle. 
Three-Five Day PlanThis plan is an effective way to lose weight and is recommended for first-timers who find it difficult to adapt to the 7 day fast. This easy to follow plan allows you to experience visible benefits with moderate weight loss and noticeable improvement in skin texture and vitality.7-10 Day Rejuvenation PlanA classic programme enjoyed by many throughout the world.
It lasts 7-10 days and yields optimal results by keeping the body in a fasting mode for the ideal length of time. The trick is to have another Neera Drink each time you feel hungry. By the end of the third day, you will begin to feel revitalised and energised that continuing the Programme becomes relatively easy and enjoyable. If you're fasting to lose weight, expect to lose between 5-12 pounds with the 7-10 plan.Remember that regular meals should be resumed once you've completed the programme.
This plan is recommended 2-3 times a year for lasting benefits.
If you're trying to lose weight. 
Neera Detox can guarantee weight loss of 2-5 pounds in 3 days. Bear in mind that the key to permanent weight loss with Neera Detox is to be consistent with periodic fasting. Benefits from fasting require short and long-term strategies. Be flexible when starting your Program. Don't overdo it.
Carrying out a 2-3 day or longer fast followed by short fasts each month guarantees lasting benefits. Once you've reached your ideal weight, find the ideal detox regime for health and maintenance.


Nu.Reflections Medical Aesthetics
123 Penang Road, Office tower #05-12 Regency House (next to old Cockpit Hotel) 
Singapore 238465

Opening Hours
Mon to Fri: 10am to 8pm
Sat: 10am to 5pm

Tel: (65) 6235 5333
Fax: (65) 6235 0330
For bookings & general enquiries:
This e-mail address is being protected from spambots. You need JavaScript enabled to view it

Website: www.nu-reflections.com