A Guide to Getting Rid of Pigmentation
Radium Medical Aesthetics | 6 Jun 2018
While sagging skin and wrinkles get on our nerves, one of the main skin concerns of women on our little sunny island is none other than hyperpigmentation. Not surprising at all, since we are at the mercy of the hot sun all year round.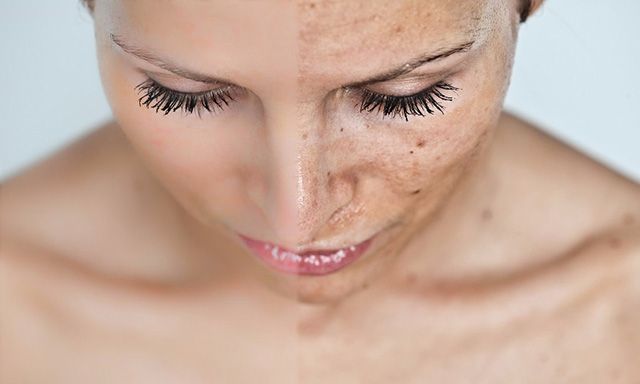 Credit: Happy Body Formula
The difference between hyperpigmentation and melasma
Hyperpigmentation generally refers to a condition whereby the skin is darkened or discoloured and it can be caused by many factors like sun exposure (think freckles and age spots), or scarring from acne and eczema. However, melasma is a different gameplay altogether, and unless you are in the beauty line, I'm guessing that you may have never heard of it before.
Freckles /Credit: Suplementos
Melasma surfaces as grey or brown patches that are commonly seen on the cheeks or the upper lip area, and are more frequently seen in women than men due to the fact that it is triggered by an increase in production of the female hormone oestrogen. When that happens, there will be an increase in the production of melanin, resulting in darkened patches of skin and appears as melasma.
Melasma /Credit: WebMD
Treatments for hyperpigmentation and melasma
Now that we know the differences between the two, we want to find out if they require different types of treatments. According to Dr. Siew Tuck Wah, Medical Director and co-founder of Radium Medical Aesthetics, "A common cause of hyperpigmentation is due to the darkening of the skin after recovering from a stubborn breakout. Acne and other trauma to the skin can potentially stimulate melanocytes to deposit more pigments on the skin. On the other hand, melasma is a type of pigmentation that is triggered mostly by hormonal changes."
"Although both types of pigmentation can use similar treatment methods, melasma is very stubborn and may recur after treatment, but post-inflammatory pigmentation does not recur. Hyperpigmentation can respond to brightening topical agents such as vitamin C, kojic acid etc. However, melasma requires more intensive and regular treatment protocol. I usually recommend a combination of brightening agents, lasers, and sunscreen to address melasma," Dr. Siew added.
Hyperpigmentation and melasma are both skin discolourations, but melasma is slightly more difficult to get rid of. Patients may require different types of treatments and a longer time to see visible results. Because skin pigmentations can be notoriously difficult to get rid of, doctors will usually recommend a treatment program rather than a one-time treatment to achieve the best results. Skin Illumination Program can help you battle your skin pigmentation and uneven skin tone. It is effective in removing stubborn skin pigmentation issues like freckles, lentiges (sunspots), melasma and residual acne scars.
Each session of the Skin Illumination Program is power-packed with not one, but 4 gentle pigment-reducing lasers. Various functionalities of Dual Yellow Laser will be used to penetrate the deep dermal pigmentation of the skin to break down the stubborn pigments. Dual Yellow Laser has been proven to be a gentle, yet effective laser treatment for benign pigmented lesions such as age spots, sun spots, freckles, rosacea, and melasma. The Skin Brightening Laser will reduce uneven skin tone and hyperpigmentation while the RuVY Touch Pigment Laser targets stubborn dark spots.
Besides going for treatments with the doctor, Dr. Siew also advised us to load up on our sun protection and always put on sunscreen before heading out to prevent our hyperpigmentation and melasma from worsening. Last but not least, a sound skincare regime that includes skin brightening products are necessary to reinforce the effects of the laser treatments you have undergone to achieve the best results.
Radium Medical Aesthetics
If you are plagued by skin pigmentation issues, book an appointment with Dr. Siew to determine the type of skin pigmentation that you have, and determine the different types of treatments that are suitable for you. You can be sure that you are in safe hands under the care of their team of medical professionals.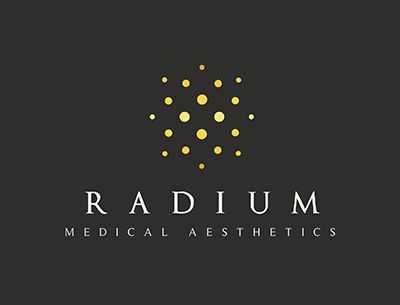 Radium Medical Aesthetics
3 Temasek Boulevard #03-326
Suntec City Mall
Singapore 038983
Opening Hours:
Monday to Saturday – 10.30 am to 9 pm
(Last appointment at 8 pm)
Sunday – 10.30 am to 3 pm
(Last appointment at 2 pm)
Contact:
Phone: +65 6837-0507
Whatsapp: +65 8868-0356
For more information, please go to:
Website or Email: This e-mail address is being protected from spambots. You need JavaScript enabled to view it