Are You Always Picking on Your Acne?
EHA Clinic | 30 Nov 2015
When a new pimple pops up its hard not to pick at the offending bump. It could be just a bad habit, or sometimes, you are just dying to get rid of that ugly bump. So when does picking on your pimple become an unhealthy and harmful habit?
Credit: Daily Leaks
Picking your pimple out of boredom or anxiousness once in a while isn't that much of an issue to beconcerned with. But if your acne picking habit is getting in the way and interfering with your well-being and social life, you may want to see a doctor for professional advice, because what comes across as an innocent action can result in many problems for your skin.
What are the negative consequences of skin picking
Credit: Huffington Post
1. Infection
Bleeding and minor bruising are common, and secondary infection may occur. If the skin becomes warm, red, or tender, it is best to seek medical advice.
2. Scarring
Picking at a pimple may push infected material further into the skin leading to more swelling and redness, and scarring usually follows. Skin that is repeatedly being picked on may change colour resulting in pigmented spots on the skin.
3. Avoiding social situations
People who always pick on their acne may start to avoid social situations and meeting up with friends because they are upset with their visible scars.
4. Excessive makeup to conceal scars
To cover up the scarring caused by skin pickings, more makeup is applied to cover up the scars. However, applying makeup on open wounds may further worsen the condition and cause more scars to form.
Lutronic Mosaic EC02 Acne Scar Treatment
Lutronic Mosaic ECO2 is a fractional skin peeling laser system which is also used in acne scar treatment. Available at EHA Clinic, it can be safely used to treat various types of scars. 
Benefits of Lutronic Mosaic ECO2 Acne Scar Treatment
- Immediate tightening
- Removes sun spots
- Reduce pore size
- Reduce wrinkles
- Reduce acne scars
- Progressive skin improvement with the continued collagen production
I advise you to seek professional medical advice if you are looking to remove your scars. Meanwhile, it isadvisable to stop picking at you acne, and use suitable acne products to treat your acne problems.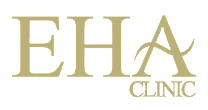 EHA Clinic
1 Scotts Road #15-01 Shaw Centre, Singapore 228208
Tel: 6235 3325 or 8168 7235

 

 

Opening Hours
Weekdays: 11am to 9pm

Saturdays: 10am to 8pm

Sundays & Public Holidays: Closed. By Appointment Only