Are You "Squinching" Just to Get the Perfect Photo?
EHA Clinic | 1 Feb 2016
Portrait photographer Peter Hurley invented and coined the term "squinching". In case you still do not know what it is, it is an expression you make when you are taking a photo. You  tighten and raise your lower eyelid a little, and let your upper eyelid drop a little. That's "squinching".

Credit: Who What Wear, Karlie Kloss, Credit: Marie Claire
Squinching, combined with a little pout, makes you look sexy and confident. Moreover, it  gives you pretty cheekbones and a defined jawline. So why not?
In an era where selfies are so common, we came up with so many different ways to look good in photos. From duck face to sparrow face, and now the "squinch". But here's the question, will these expressions create unwanted expression lines on our faces?

The once popular duck face selfie, Credit: Pixlisting
Expression lines come about with consistent and repetitive facial movements. They are hard to avoid unless you decide to keep a poker face all day long. Laugh lines, frown lines and crow feet are just some examples of expression lines.

Credit: The Garage Spa UK
The act of "squinching" once in a while will not cause deep expression lines, but facial expressions can still lead to the development of fine lines and wrinkles. But fret not, modern technology has enabled us to get rid of the signs of aging without going under the knife. At EHA Clinic, Ultherapy treatments can help to tighten and contour your face to restore youthfulness and radiance. Alternatively, wrinkles and fine lines can be reduced with botox and fillers. 
Always consult a medical expert for professional opinions on your suitability before going ahead with treatments.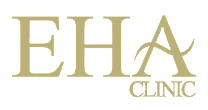 EHA Clinic
1 Scotts Road #15-01 Shaw Centre, Singapore 228208
Tel: 6235 3325 or 8168 7235
For Bookings & General Enquiries
Email:  This e-mail address is being protected from spambots. You need JavaScript enabled to view it
Website: http://www.ehaclinic.sg
Opening Hours
Weekdays: 11am to 9pm
Saturdays: 10am to 8pm
Sundays & Public Holidays: Closed. By Appointment Only