As Close To Instant Fat Loss As It Gets with Zeltiq Coolsculpting
EHA Clinic | 18 Jul 2014
Zeltiq Coolsculpting Has Been Clinically Tested To Remove Between 20% to 24% Of Fats From Treated Areas
Fats and bulges in trouble spots now have to contend with the powerful fat freezing technology built into Zeltiq Coolsculpting. End your frustrations once and for all without going under the knife. How good would it feel knowing you can reduce fatty areas by 20% in about an hour! Specifically designed for trouble spots that's been bugging you for ages.
If you're tried difficult diets, working out for hours at the gym, slaving over the treadmill and swimming your way to sore arms in an effort to lose weight… YET! Still have a pouch of fat stubbornly refusing to disappear.
Coolsculpting is the solution you've been looking for.
Hips: Slim down hard to target areas including love handles.
Thighs: Get smaller thighs and fit better into your favourite pair of jeans while minimizing cellulite.
Arms: Say goodbye to flabby bye-bye arms.
Back: Remove unwanted and undesirable back fat once and for all.
And more…
Together with proper diet and exercise you can expect these results to last a lime time.
Cryolipolysis (fat loss thru freezing) research was done by Drs. Dieter Manstein and R. Rox Anderson at the Wellman Center at Massachusetts General Hospital in Boston, a teaching affiliate for Harvard Medical School.
How Zeltiq Coolsculpting Works
Fantastic results are achieved when Zeltiq Coolsculpting is combined with liposonix – a device which enables fat loss to smaller regions of your body – think of it as contouring on an even more targeted level.
There's no reason for you to wait any longer, if you've tried everything to get rid of those annoying bulges and nothing has worked, then this is exactly what you've been waiting for.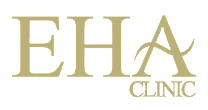 EHA Clinic
1 Scotts Road #15-01 Shaw Centre, Singapore 228208
Tel: 6235 3025 or 8168 7235

Opening Hours
Weekdays: 11am to 9pm

Saturdays: 10am to 8pm

Sundays & Public Holidays: Closed. By Appointment Only