Astique Clinic's Solution to SAGGING SKIN
Astique Clinic | 23 Aug 2013
You may have the spirit of a 21 year old but when you look at yourself in the mirror, a 45 year old face stares back at you. You see creases on either side of your mouth and a little sagging in the skin along the jaw line. The bad news is that it's not your imagination. The good news is, now you can do something about this effectively and safely, without injections or surgery!

WHY DOES MY SKIN SAG?

Your skin is subjected to the ravaging effect of the sun, gravity and aging on a daily basis. Over time, the skin's underlying structure breaks down, robbing our faces of their definition, youthful plumpness, and resilience. Time also hampers skin's ability to renew itself at a quicker pace like it once did. "Thanks" to all these factors (not forgetting genes, weight changes, and sun damage), skin starts to sag and hang. Pores often look larger, as if they've been stretched out of shape.

NOT INTERESTED IN A SURGICAL FACE-LIFT?

The Astique Lift Solution features the Titan infrared skin tightening, to revitalize saggy skin without the surgical blade.

WHAT DOES TITAN DO FOR ME?

The Astique Lift Solution featuring Titan is a non-invasive procedure that eliminates the need to go under a surgical knife. It engages infrared light pulses deep into the skin creating a carefully controlled area of elevated temperature. This triggers off a biological response leading to the remodelling of collagen deep in the skin.
Remodelled collagen smoothes out fine wrinkles and tighten sagging. Titan is extremely comfortable and painless, producing immediate results. One of the best features of this treatment is that continued improvements can be seen over a period of 4-6 weeks.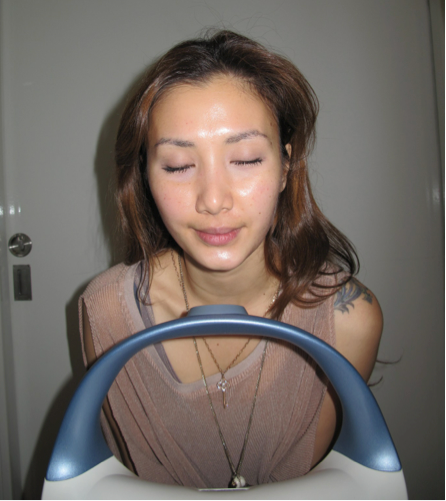 Blogger Sarah taking her photos before her Titan session.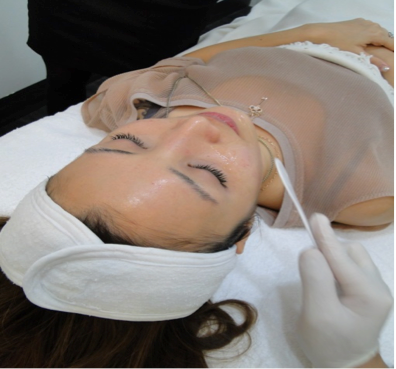 After cleansing the face, cooling gel is applied on the face.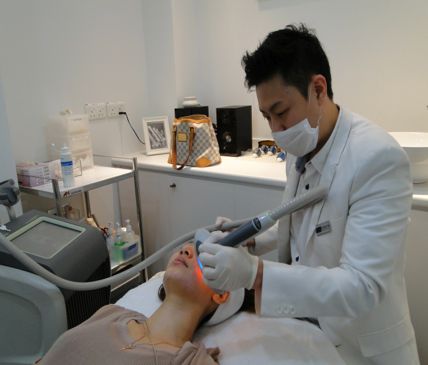 Each Titan shot delivers a very accurate and measured dose of Infrared energy into the skin. The heat contracts collagen deep within the skin without destroying them which translates into an instant lifting effect.
The fibroblasts (cells responsible for producing collagen) then go into overdrive to replace the contracted collagen for several months afterwards.




You feel a warm sensation as the light energy stimulates new collagen growth under the dermis layer which results in the tightening of the tissue.


Instant lift after the procedure!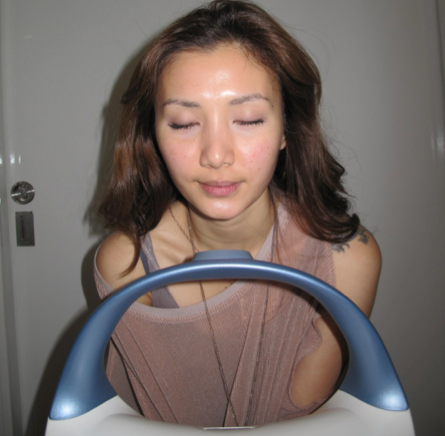 After the treatment.

Some redness may be visible in the treated area following the Titan treatment. However, these disappear quickly and because the result is instantaneous for most people, going back to work after the treatment is not an issue!
Astique is now having an offer for first trial session at only S$400! Turn the clocks now with Titan!
Astique. The Aesthetic Clinic
350 Orchard Road
#08-00 Shaw House
Singapore 238868
Opening Hours
Mon to Fri: 11 am to 8 pm
Sat: 11 am to 4 pm
Sun and PH: Closed
Tel: 6732 3801 Hp: 9857 7892 Fax: 6235 0966
For bookings & general enquiries:
This e-mail address is being protected from spambots. You need JavaScript enabled to view it
Website: Astique Clinic