Bid Farewell to the Broken Capillaries Crawling on Your Face
Astique Clinic | 10 May 2016
They look like little spider webs branching out on our skin. Broken capillaries are commonly found on our nose, mouth, cheeks, and even on our hands and legs. While it may not be of concern to most of us who have that little bit of them, those who have a lot of broken capillaries on their face may find them unsightly.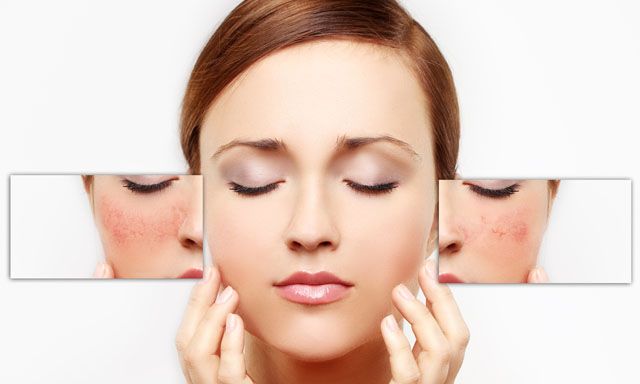 Credit: 435 Skin
What cause broken capillaries?
Scrubbing our face too hard
Rinsing our face with very excessively hot water
Excessive sun exposure
Pregnancy and childbirth
Alcoholism
 Credit: Beauty Heaven
Because our capillaries are so thin, it is very easy to break them. When capillaries are broken or repeatedly dilated due to the above reasons, they appear on our skin surface as the little red branches.
Treatment
Besides concealing them with a concealer, laser is the only way to treat broken capillaries. Yellow light from Dual Yellow Laser can shrink the capillaries instantly and the cosmetic results are immediate. Yellow light is readily absorbed by blood to shrink the vessel, and the doctor can do this with minimal or no pain.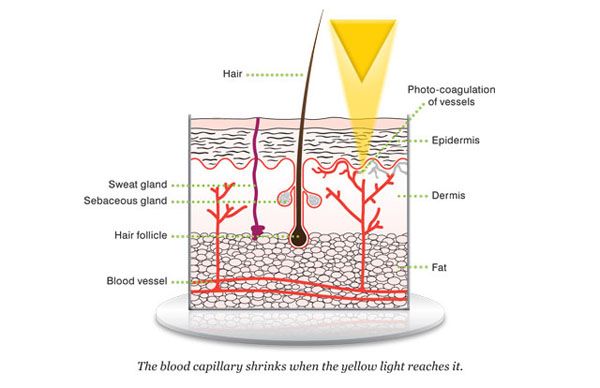 Credit: Dual Yellow Laser
Credit: Dr Gray Blog
The severity and spread of the broken capillaries will determine how many sessions you need and it is best to consult a doctor for an exact treatment plan.
Astique. The Aesthetic Clinic
350 Orchard Road
#08-00 Shaw House
Singapore 238868
Opening Hours
Mon to Fri: 11 am to 8 pm
Sat: 11 am to 4 pm
Sun and PH: Closed
Tel: 6732 3801 Hp: 9857 7892 Fax: 6235 0966
For bookings & general enquiries: enquiry at astiqueclinic.com.sg
Our Panel of Doctor's Services
DR Celine Leong, Astique Clinic
Acne Treatment Programme, $349
PPx Pore-Cleansing ACNE Treatment™ (PPX) is an advanced technology that combines a gentle vacuum with therapeutic broadband light, to help rid skin of acne-causing impurities, leaving your skin cleaner and clearer. It is combined with laser treatments, chemical peels and blue LED light treatment to bring about more effective results and healthier, clearer, more youthful-looking skin.
Pigment Laser, $350
At ASTIQUE, we use the Medlite from HOYA ConBio®, the latest in Q-switched laser technology. The Medlite has been studied in many clinical trials and is approved by the FDA for the successful treatment of pigmentation disorders.
Pore Toning Laser, $350
The Cooltouch CT3 plus laser is the "gold standard" non-ablative laser for wrinkle and stretch mark reduction as well as acne and acne scar treatment, and is suitable for all who are seeking a non-invasive anti-aging treatment to improve their skin and appearance.
350 Orchard Road, #08-00 Shaw House, Singapore 238868