[Blogger Miyake] First Visit to The Face Aesthetic Clinic
Q & M Dental Group | 9 Feb 2015
Book an appointment for consultation and treatment few weeks back at TFA, I hardly visit aesthetic clinic unless I faced some persistent acne issue.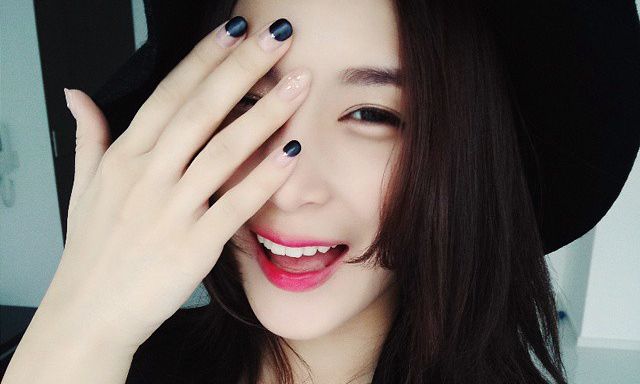 People with acne will know how hard it is to get rid of acne, but I got to know from my aesthetic doctor that treatments such as laser or chemical can easily get rid of it.
I did laser and chemical peel very long ago at another aesthetic clinic to cure my mild acne problem, but due to my messed up diet and sleeping timing. Once again, they are back... This time round I waited for almost a month before visiting a clinic, I tried applying pimple cream however it doesn't heal completely. *toss pimple cream to dustbin*
Let's faced it that it will be better to let the professional handle it!
Here I am in Dr. Zhang office, consulting him about my skin issue. He was very informative and answered all my questions, his advice for me is to go for Intense Pulsed Light (Acne/Rejuvenation/Pigment Removal) instead of Laser.
As it will be able to achieve what I wanted: Fairer, radiant and acne-free skin!
I also did chemical peels on targeted area such as T-zone and cheek.
 Bare face and READY for my procedure, it's never too much for a better skin!
Thanks to the 6D eyebrows and eyelashes done by Yvonne that makes me look better even with no make-up, now you know why I am addicted to eyelash extension!
IPL treatment, short for intense pulsed light, is a non-invasive procedure that produces bursts of high-intensity light to treat problem areas on the skin. IPL treatment targets the dermis, the lower layer of skin, without harming the epidermis, the upper layer of skin.
IPL treatment can be used to treat vascular conditions like broken capillaries ("spider veins") and the brown spots or "age spots" caused by sun damage. IPL also stimulates the production of collagen, which plumps up the skin and gives you a fresher look, and refines or tightens large pores.
Benefits:
Improve skin tone and texture.
Stimulate collagen production.
Reduce redness and pigmentation.
Reduce pore size.
Treat Acne
Before the procedure start, my therapist told me "You might feel a little pain, like rubberband shooting pain!" I was like..... You serious???? I'm scare now.... Face skin is so delicate so how can it be little pain only? Rubber band shooting lei, sure super pain!
No choice, she applied cold gel and I'm lying down here already. Impossible I back off right?
So I kept thinking no pain no gain. Shall endure the pain and enjoy the gain after that.
BUT RIGHT AFTER SHE ZAPPED MY FACE, I literally laughed for feeling soooo scare just now as it wasn't pain at all!
No pain no gain?
Nah, there is no pain and I'll get flawless skin after that. 
LOL #scaremefornothing #scaredieme
The chemical peel helps to:
treat acne, black heads, whiteheads and the mild superficial acne scars.


lighten pigmentation on skin like sun spots, age spots, freckles, melasma from hormonal causes.


minimize fine wrinkles, especially around the eyes, which are caused by chronic sun damage. It does not treat severe wrinkles.
As you can see after the chemical peels my t-zone and cheek is whiter ↑
The next few days my skin did peel a little on forehead and cheek, it wasn't as bad as I thought it would be. During the consultation Dr. Zhang did mentioned that chemical peel will causes skin to exfoliate/peel off and new skin will regrow.
New skin will be is smoother and has a radiant glow. Awesome!!!
PS: During the procedure my skin feels a hot sensation for 5 to 10 minutes, if you encounter the same feeling. Don't worry it's perfectly normal!
The Face Aesthetic Clinic
20 Malacca Street, Malacca Centre #01-00 Singapore 048979
Tel: 6223 6788         
Operating Hours
Mon – Fri: 11am – 8pm
Sat: 11am – 5pm
Sun & PH: Close
Public Holiday For appointment only
For more information, please visit www.TheFaceAestheticClinic.com.sg