Can Coolmini Get Rid of Your Double Chin? Here's What You Need to Know
Astique Clinic | 16 Aug 2017
Is more always better? Well, not when it comes to chins.
Seems like they are cute only on babies. /Credit: Musely
When we gain weight or as we grow older, many noticed that their subcutaneous fat around the neck plumps up and sags, causing what we commonly call a double chin to appear. However, double chins can also be caused by genetics, and some of us are just more genetically predisposed to having one, oh well, or two.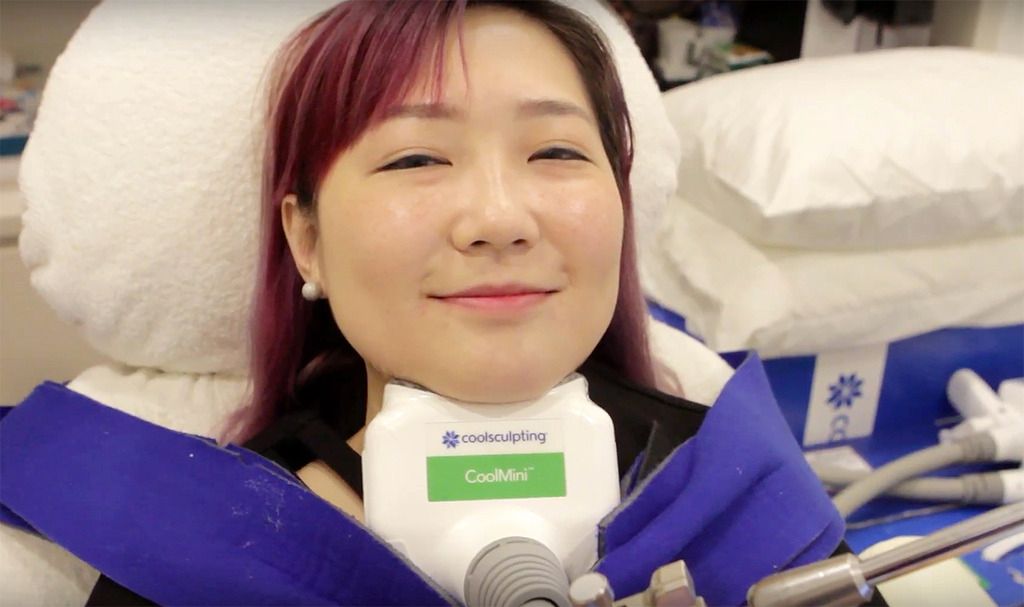 Good news for us, cryolipolysisor fat freezing can effectively help us get rid of that unwanted double chin. However, when CoolSculpting first appeared in the market, its applicator was too big and was unsuited for treating small pockets of fats. We could only carry out fat freezing treatments on bigger areas like our tummy. It seems like the brains behind the technology heard our cries and Zeltiq launched CoolMini subsequently. With a smaller applicator, we can now freeze all the unwanted fat in the smaller areas on our body, double chin included, and get rid of them once and for all.
So what is CoolMini and what does it really do? Let's find out.
How does CoolMini work?
CoolSculpting and CoolMini basically work in the same way by using the cryolipolysis technique. It freezes and kills fat cells in the body with controlled cooling and in the weeks to follow, our body naturally eliminates the dead fat cells and pass them out of our body. The number of fat cells in our body are fixed, and once removed, they do not return, and therefore ensures long term results if combined with healthy lifestyle habits.
Which part of the body can CoolMini be used on?
Bra fat /Credit: Skinny Ms
Apart from our double chin which is the most popular treatment area, CoolMini can also be used on visible fat bulges on our thigh, abdomen and flank, along with bra fat, back fat, and underneath the buttocks (also known as banana roll).
What are the advantages of CoolMini
- Doesn't require too much time
CoolMini is a lunchtime procedure that can be completed within an hour and is perfect for time-strapped urbanites like ourselves.
- No downtime
Besides feeling a little numb post-procedure, there is no downtime for CoolMini treatment and you can return to your daily undertakings immediately. There is no need to take time off work for your recovery.
Who is a suitable candidate for CoolMini?
Credit: Free Images
BecauseCoolSculpting, together with CoolMini, isn't a weight loss program, so if you are looking at an overall weight loss, then it is not for you. Good candidates for CoolSculpting or CoolMini are those who have stubborn bulges that are hard to get rid of via diet or workouts.
We interview Dr Ng Hong Yi from Astique Clinic to find out more about how CoolMini works and how it can help us reduce our double chin. Watch the video below to find out more.
Our Panel of Doctor's Services
DR Celine Leong, Astique Clinic
CoolSculpting, $599
The only FDA approved targeted fat freezing treatment in Singapore!
350 Orchard Road, #08-00 Shaw House, Singapore 238868