Can't get that Athletic Build you Desire?
Amaris B. Clinic | 5 May 2014
Can't get that athletic build you desire even after having a tailored exercise program and diet regime? Vaser Hi-DefLipo could be your answer.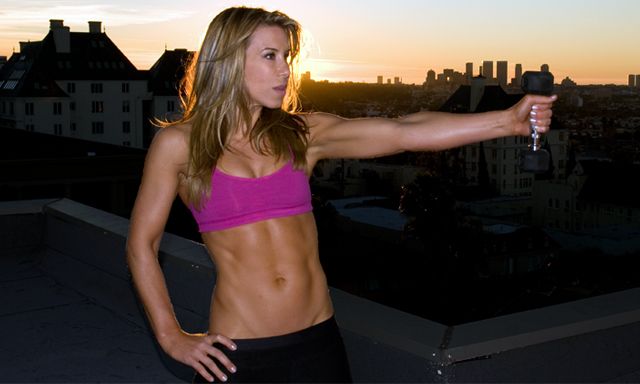 Vaser Hi-DefLipo is an advanced 3-dimensional body sculpting technique developed for men and women who desire a more sculpted and muscular appearance, with minimal downtime. This technology is able to create the nicely-cut athletic body you want by precisely removing both the superficial fat and the fatty layers from around your muscles in order to enhance the visibility of the underlying musculature.
Vaser Hi-DefLipo is intended for generally fit men and women who have good muscle tone without excessive amounts of fat or excess loose skin. This procedure is best suited for those of you who are frustrated by the resistance of certain body areas to diet and exercise.
For the ladies, Vaser Hi-DefLipo can be performed on your upper thighs, buttocks, small of back, love handles and abdomen. As for the gents, you may want to perform at the similar areas as mentioned above, however, more attention will be given to your abdominal muscles so as to help you create the washboard appearance you desired. In addition to that, your pectoralis muscles will also be enhanced.
2 weeks after Vaser Hi-DefLipo, you will be able to see your improved muscle definition, and in 4- 6 months' time, you will attain your final results. So if you are striving to achieve the athletic look, know that sometimes diet and exercise alone is not enough. Get rid of those stubborn areas of fat -with Vaser Hi-DefLipo.
Be on your way to getting the body you desire –curves, slender, sculpted or defined – with Amaris B. Clinic. Allow us to be part of your journey and we will do all that it takes to help you reach your body-contouring goal.
Amaris B. Clinic
140 Arab Street Singapore 199827
Opening Hours
Mon to Fri: 9:30am to 7pm
Sat: 9:30am to 1:30pm
Sun and PH: Closed
Tel: +65 6536 4211
Email: This e-mail address is being protected from spambots. You need JavaScript enabled to view it
Website: www.amaris-b.com