[Carla Dunareanu] My Pampering Medifacial Intense Hydrating Facial Experience at EHA Clinic
EHA Clinic | 19 Dec 2014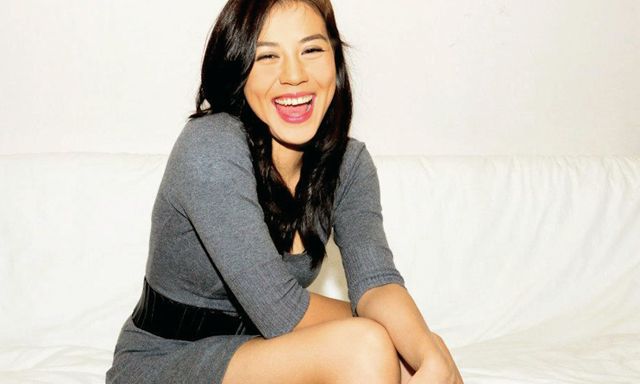 I try to go for a facial at least once or twice a month.
Apart from being squeeky clean after a facial, the part of a facial I enjoy most is the MASSAGE!
I'm a real sucker for massages may it be a facial massage or a massage for my body.
It is important to go for a regular facial as going for a good facial is extremely important to maintain healthy skin!
The EHA Medifacial Hydrating facial: Step by Step of the Intense Hydrating Facial
The Medifacial Intense Hydrating Facial removes dead skin cells and impurities while simultaneously bathing the new skin with cleansing, hydrating and moisturizing serums. Medifacial Intense Hydrating Facial is a new breakthrough in aesthetic technology. The ability to moisturize the skin separates the Medifacial Intense Hydrating Facial from all skin resurfacing procedures. This treatment is soothing, refreshing, non-irritating and immediately effective. The Medifacial Intense Hydrating Facial is designed for all skin types.
After removing your makeup, your face will be throughly cleansed. Skin refining enzyme will be added in the cleanser that acts as a scrub to remove all impurities on the surface. EHA Skin Refining Enzyme gently eliminates dead skin cells while moisturising and restoring the skin's smooth texture.
EHA Skin Refining Enzyme removes dirt without harming the skin and is suitable for all skin types. Active Ingredients like Carica Papaya Enzyme helps to eliminate lipid peroxides and environmental irritants. While Zea Mays Starch cleanses and removes any oil build-up and debris from the skin's surface. Allantoin and Saccharum Lactin soothes and promotes the healing of damaged skin and is beneficial for those with acne and sensitive skin.
After ten minutes of cold steam to open up the pores, a diamond peel will be done followed by light extraction. This is to remove all white and black heads that are sitting on the skin with a vacuum-like applicator (not the traditional extractor where it might be too harsh on the skin). A soothing toner will be applied to close all open pores.
Next was my favourite part of any facials - le massage! The facial massage is very soothing and relaxing. The massage also hit the tensed points on my neck and shoulders. I'm a real sucker for massages so when they massaged my face, neck and shoulder, I never want it to end! I was about to be in deeper slumber when the hydrating and eye mask was applied. She then left me to relax in the dark and peaceful room where I could feel my mind, body and soul sinking into a deep sleep and off to dreamland.
20 minutes later, she returned to remove my mask and lather my face with the clinic's very own skincare formula - EHA Soothing Lotion, EHA Moisturising Gel and EHA Sunshield 24hr.
EHA Soothing Lotion, EHA Moisturising Gel and EHA Sunshield 24hr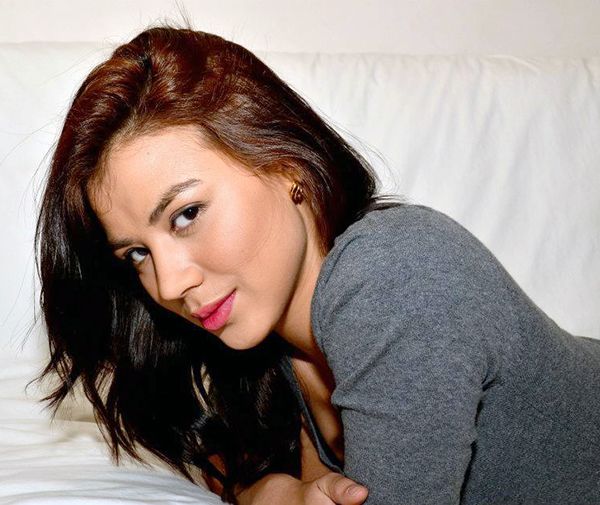 EHA Soothing Lotion maintains the pH balance of your skin while providing skin with deep hydration. It is especially suitable for those with dry, ageing and sensitive skin.
A deeply hydrating but lightweight gel-lotion moisturiser was then applied to protect and nourish my skin. EHA Moisturising Gel is free of artificial activators and dehydrating alcohol this non greasy gel-based-lotion forms a protective barrier that locks in moisture and nutrients so your skin stays hydrated for longer.
With Evening Primrose extract known for its anti oxidant and whitening properties, seaweed extract for its moisturising and whitening properties, plant collagen and protein for its deep hydrating and anti-ageing properties, silicon for its ability to form a barrier and keep skin hydrated and protected from oxidation and Titanium Dioxide for its sun protection properties this water-based gel type moisturiser hydrates without leaving a greasy or shiny residue.
My favourite EHA product is the EHA's Sun Shield 24hr. It has been proven to block both UV-A and UV-B rays by 99%, for a period of 24 hours, with just one application. Even when applied thickly to the skin, this non-greasy, lightly tinted base – which is equivalent to an SPF factor of 30 – gives skin a natural look. The protecting ingredient also prevents spot generation, keeping the skin cool and resistant against sunburn.
Sun Shield 24hr can also be used as foundation base before make-up application. The main ingredient used in Sun Shield 24hr to block UV rays is called the "Y titanium particle", a kind of Titanous Oxide coated with silicon. A very thin application of this product (10-15 microns) is all you need to maintain its effect.
What should be the determining factor for someone to have their facial done?
Price tag? Credibility? Convenience of location?
Going for a good facial is extremely important to maintain healthy skin. A facial gets rid of the dirt that we don't normally get to during our daily cleansing. Going for a facial regularly, ideally once every two weeks, ensures your face being in tip top shape even without makeup!
But I know that there are a lot of factors to consider before finding a facial clinic that's right for you. Not denying price plays a big factor, I usually always ask for recommendations from my friends. I always figure that if they had a good experience there they'd want to share it and if they didn't they'd be sure to make sure I never go there!
So far, the technique has worked wonderfully!
Trust me when I say, the massage will have you wanting for more and the Medifacial Intense Hydrating Facial is a luxurious and pampering experience.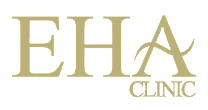 EHA Clinic
1 Scotts Road #15-01 Shaw Centre, Singapore 228208
Tel: 6235 3025 or 8168 7235

Opening Hours
Weekdays: 11am to 9pm

Saturdays: 10am to 8pm

Sundays & Public Holidays: Closed. By Appointment Only