Cellulite, Those Naughty Dimples, is Purely a Cosmetic (& Unsightly) Problem
Amaris B. Clinic | 18 Mar 2014
We've all been amazed by some of our favourite celebrities and their apparently flawless skin. But then again, that's on celluloid (or film). These movers and shakers of the entertainment scene are not spared the effects of cellulite.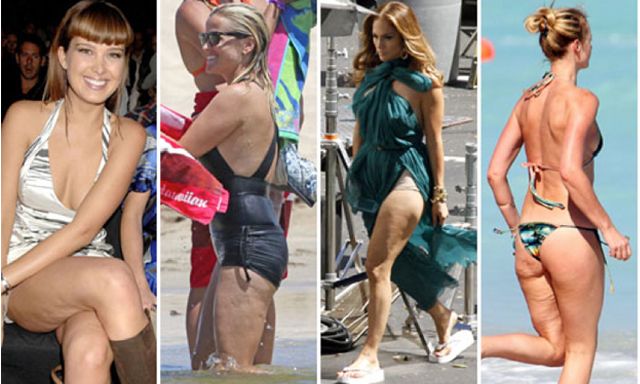 A search and click on the World Wide Web is enough to show that no matter how many fireworks she can set off, celebs like Katy Perry for example, do have cellulite. Britney Spears and her yoyo diets are probably BFF with cellulite, "oops it did it again", you can say. Cellulites are so stealthy that not even Bond girl Halle Berry could avoid its impending onset!

Although cellulite is a purely cosmetic problem and not an illness or a medical condition, it is a condition in which the skin appears to have areas with underlying fat deposits that gives it a dimpled and lumpy appearance. The general assumption is that only overweight people tend to have cellulite, which in reality, is not true. As it is related to the structures within the skin, slender people are also likely to have some cellulite.




This means if thin skin is genetic; the cellulite will be more visible.
Is the waving of the white flag inevitable then? Well, there is hope.
Drinking water apparently helps in reducing the appearance of cellulite as hydrating the body keeps skin cells looking fresh and renewed. So be sure to drink a glass in the morning before that morning coffee and remember to drink at least 8 glasses each day! A diet of that includes healthy fruits and vegetables can better manage weight issues which in turn do help in reducing the onset of cellulite. Furthermore fruits and vegetables also have high water content which keeps the body hydrated.

There are also creams available that promises to reduce or eliminate cellulite but their efficacy are sometimes questionable. Acupuncture has been around longer than most of us (if not definitely longer than the Spice Girls' entire career put together) and has been used treatments that range from hair loss, weight loss to various types of pain.


Did you know that Acupuncture is also used in the treatment of cellulite?
At Amaris B, Dr Ivan Puah has been using this ancient traditional Chinese medicine technique to treat cellulite. As a certified acupuncturist registered with Traditional Medicine Board, Singapore, Dr Puah has been treating afflicted persons with a combination of eastern and western medicine.

The Cellulite Reduction Acupuncture his practice offers works by mobilizing the tight fat pockets which forms the cellulite. By managing the problem at its source, this treatment helps to eliminate fat and "orange peel" appearance on skin. Simultaneously, the Cellulite Reduction Acupuncture also improves lymphatic drainage and metabolic functions of body cells, detoxify tissues improving and circulation. The treatment also smooth and firms up skin.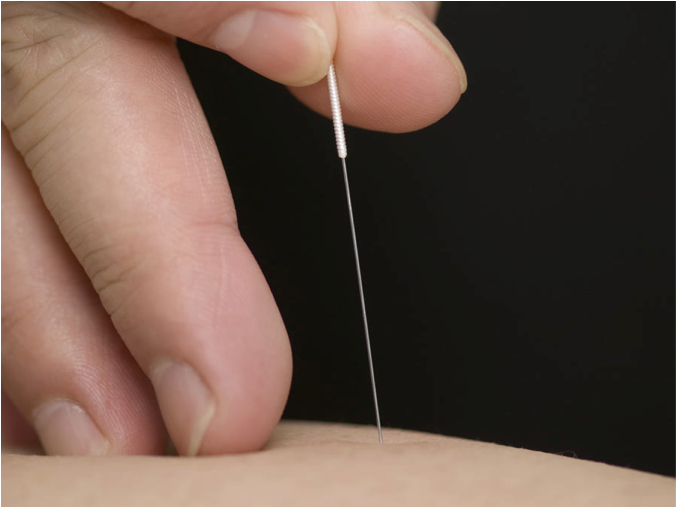 The Cellulite Reduction Acupuncture provided by Dr Puah of Amaris B is certainly a viable option for treating cellulite. It is recommended to have a regular monthly treatment programme to ensure desired results. Do take note however that the treatment is not recommended for anyone attempting to get pregnant, pregnant women or post-partum women, diabetics and anyone suffering from pathologies of the lymphatic system or peripheral neuropathy.

As evident, cellulite is a problem faced by people from all walks of life and as the less-than-flattering photos of celebrities have shown, no one is exempted. The Cellulite Reduction Acupuncture treatment available at Amaris B however is a notable worthy option for those beset by the issue.

In the capable hands of Dr Ivan Puah, you can put the white flag down and wave goodbye instead to cellulite!


Amaris B. Clinic
140 Arab Street Singapore 199827
Opening Hours
Mon to Fri: 9:30am to 7pm
Sat: 9:30am to 1:30pm
Sun and PH: Closed
Tel: +65 6536 4211
Email: This e-mail address is being protected from spambots. You need JavaScript enabled to view it
Website: www.amaris-b.com