CoolSculpting - A Non-surgical and Natural Way to Eliminate Stubborn Fat
Astique Clinic | 9 Dec 2014
CoolSculpting is a revolutionary non-surgical contouring treatment that freezes stubborn fat, which then is naturally eliminated from your body. No needles, no special diets, no supplements, no surgery, it's the coolest, most innovative and non-surgical way. And most importantly there is no downtime.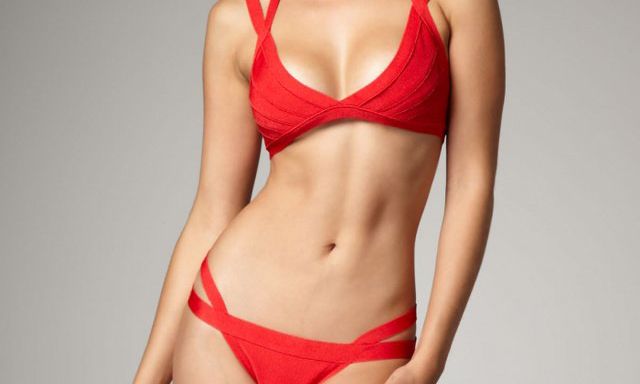 Typically you can return to normal activities immediately. Some patients experience redness, minor bruising, tingling, numbness or discomfort in the treated area, but this is temporary and will resolve completely.
Often times, patients return to work after the session is over.
Say goodbye to muffin tops and love handles.
Lose those annoying bumps and bulges of stubborn fat. This targets and cools unwanted fat cells in the selected area to induce a noticeable, natural-looking reduction in fat bulges.
Cool Technology. Even Cooler Results.
To initiate the treatment we will position the device on your body. The device will then draw the bulge up between two cooling panels. The sensation is a firm pull and pressure – enough of a pull to ensure the selected tissue will be cooled most efficiently. An hour or so later, depending on your needs, you're done.

You may start to see changes as quickly as three weeks after your treatment, and will experience the most visible results after one to three months. Your body is still flushing fat cells and will continue doing so for up to four to six months after treatment.

During CoolSculpting, the treated fat cells are eliminated. As long as you maintain a healthy lifestyle, long-term results should remain stable.


At $599 for Zeltiq CoolSculpting by Astique Clinic, give yourself the gift of a slimmer body this festive season with the only FDA approved targeted fat freezing treatment in Singapore!  Call us at 6732 3801 to book an appointment today!

Astique. The Aesthetic Clinic
350 Orchard Road
#08-00 Shaw House
Singapore 238868
Opening Hours
Mon to Fri: 11 am to 8 pm
Sat: 11 am to 4 pm
Sun and PH: Closed

Tel: 6732 3801 Hp: 9857 7892 Fax: 6235 0966
For bookings & general enquiries:
This e-mail address is being protected from spambots. You need JavaScript enabled to view it
Website: Astique Clinic