Crystal Tomato Promotes an Even Tone & Radiant Complexion in 60 Days
Nu.Reflections Medical Aesthetics | 26 Feb 2015
Crystal Tomato is the latest health supplement that's scientifically proven to protect the skin from within, aiming to promote an even tone and radiant complexion in 60 days.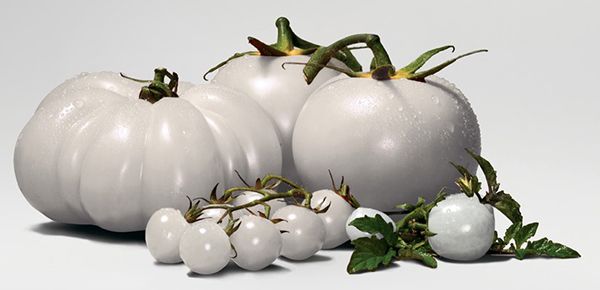 A collaboration between Gromark and Israeli research scientists, this revolutionary product is a natural powder extract from non-genetically modified white tomatoes. Regular tomatoes contain only negligible amounts of Phytoene and no Phytofluene, they also carry colored carotenoids that make the skin look orange.
In contract, Crystal Tomato stocks the very unique colorless carotenoids, the "first molecules produced in the sequence of processes in the tomato plant which primarily function as antioxidants."
Boost the skin's natural ability to protect from the sun's damaging UV rays


Protect against free radical damage caused by environmental aggressors


Anti-inflammatory properties aginst wounds and UV damage


Inhibit melanin synthesis to prevent pigmentation spots from forming


Ability to treat melasma internally and externally present in the cells including dark acne scars, freckles, dark underarms and age spots
Nu.Reflections Medical Aesthetics
123 Penang Road, Office tower #05-12 Regency House (next to old Cockpit Hotel)
Singapore 238465
Opening Hours
Mon to Fri: 10am to 8pm
Sat: 10am to 5pm
Tel: (65) 6235 5333
Fax: (65) 6235 0330
Our Panel of Doctor's Services

Dr Ivan Tan, Nu.Reflections Medical Aesthetics
Pigment Laser, from $250 onwards
This highly versatile treatment is used to treat a variety of pigmentary disorders such as freckles and sun spots, melasma and aged spots. This treatment can also help on enlarged pores and gives the skin an overall rejuvenated appearance.
Mosaic Resurfacing Laser, from $600 onwards
Mosaic Resurfacing Laser is one of the most effective treatments for skin resurfacing, to treat wrinkles and fine lines, photo damaged skin and acne scars.
Triniti Total Face Renewal, from $1,800 onwards
This treatment combines IPL, Radiofrequency and Diode Laser which work synergistically to provide an overhaul, improving the texture, colour and tone for the aging skin.
E-Plus Sublime Facelift, from $850 onwards
The E-Plus Sublime Facelift uses a unique combination of bipolar radiofrequency and infrared light for skin tightening and overall lifting.
123 Penang Road, Office tower #05-12 Regency House (next to old Cockpit Hotel), Singapore 238465