Cutis Medical Laser Clinic Adds the Powerful and Innovative TriLipo Technology to its Suite of Treatments and Products
Cutis Laser Clinic | 4 Mar 2013
Newly available in the Cutis Medical Laser Clinic

TriLipo technology combines 2 effective technologies – TriLipo Radio Frequency (RF) and TriLipo Dynamic Muscle Activation (DMA) to simultaneously create a synergistic effect that delivers non-invasive fat removal and lymphatic drainage, as well as skin tightening, treating anti-aging facial and slimming concerns successfully.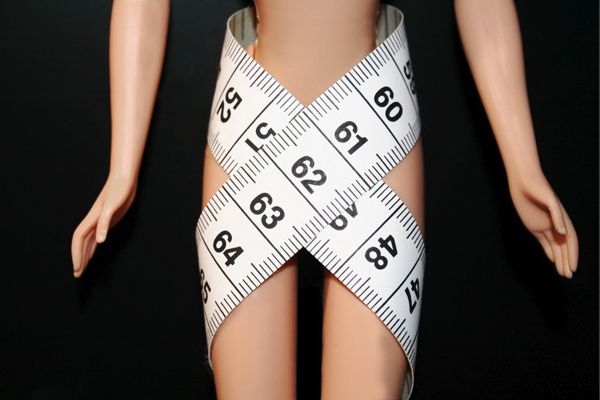 Photo credit: lipmag.com

The 3 key features of TriLipo to target slimming efficiently are to Release, Remove and Reshape.

Release:
Triple action fat reduction takes place as TriLipo targets the dermis, hypodermis and muscle layers concurrently. The combined effect of RF and DMA causes deep and homogenous heating of both the dermal and fat layers. TriLipo RF energy heats the subcutaneous fat tissue layer forcing the release of liquid fat from the cells. This thermal effect accelerates natural fat metabolism.

Remove:
Fat removal is accelerated by simultaneously applying internal and external pressure on the fat layer. Internally, DMA causes the muscles to contract, pushing the fat cells up. Externally, fat cells are pushed down by pressure from the applicator. The resulting "squeeze" effect causes the fat to drain via the DMA patented lymphatic drainage mechanism, The combined TriLipo RF and DMA effect accelerates blood circulation, optimizing tissue oxygenation and detoxification.

Reshape:
Focused TriLipo RF energy causes a contraction of the collagen fibers leading to an immediate tightening effect.


Simultaneously, an acceleration of the metabolism of the fibroblast regenerates collagen yielding long-term skin tightening results.
For anti-aging solutions, TriLipo's Maximus treatment makes use of RF, DMA and an added feature – TriFractional to treat 4 layers of skin – epidermis, dermis, fat and muscle. The Maximus is the only aesthetic device in the market to treat all 4 tissue layers. Hence the result is skin condition improves dramatically, wrinkles are reduced, skin is tightened, muscles are lifted, toned and firmed.
TriLipo provides quick treatment sessions with no downtime and long-term efficacy to cater to busy professionals who seek convenient yet effective and long lasting solutions.
Whether your intentions are to shape up for the festive season and fight the bulge, lighten and lessen cellulite or have an instant non-surgical and non-invasive facelift, TriLipo is the solution.
Trilipo sessions are priced from $128 for the eye area to $560 per session for the abdomen and side area per session onwards. Package rates apply for 8 treatments.


Cutis Medical Laser Clinics
9 Scotts Road
Pacific Plaza #03-06
Singapore 228210
Opening Hours
Mon to Fri: 11am to 8pm
Sat: 11am to 4pm
Sun and PH: By appointment only
Tel: 6327 9700
For bookings & general enquiries:
This e-mail address is being protected from spambots. You need JavaScript enabled to view it


Website: Cutis Medical Laser Clinics



Cutis Medical Laser Clinic services include:


• Acne Management

• BOTOX®

• Breast Filler for Natural Augmentation

• Brow Lift

• Chemical Peels

• Cutera® Pearl™ Laser Skin Resurfacing

• Dermal Fillers

• DiamondTome™ Microdermabrasion

• Eyebag Treatment

• Facial Contouring

• Hand Rejuvenation

• Juvederm® Filler

• Laser Acne Scar Reduction

• Laser Genesis™/ Toning

• Laser Hair Removal

• Laser Vein Removal

• Latisse®

*Alphabetical Listing

• Limelight™ IPL Skin Rejuvenation

• Lip Rejuvenation

• Liquid Face Lift

• Melasma Management

• Neck Rejuvenation

• Nose Enhancement

• Non-Surgical Face Lift

• Perlane® Filler

• Pigmentation Management

• Pores / Fine Lines Treatment

• Prowave Hair Removal

• Restylane® Filler

• Sculptra® Collagen Stimulator

• Stretch Marks Management

• Tear Trough Rejuvenation

• Titan® Collagen Acceleration & Skin Tightening

• 2D / 3D Skin Rejuvenation

For more information, please contact:

Ms Gidania Wong
PR Consultant
+65 8139 6177
This e-mail address is being protected from spambots. You need JavaScript enabled to view it