Did You Know That Light Emitted from Your Smartphones and Laptops Can Affect Your Skin?
Astique Clinic | 11 May 2018
According to survey findings. Singaporeans spend an average of 12 hours and 42 mins on their gadgets daily. Most of us know that spending too much time on the smartphone may affect our sleep, cause neck and shoulder pains, and adds on to our work stress since we are reachable 24/7.
Credit: Shutterstock
On top of the common side effects that we know of, it has been recently reported that the blue light emitted from most gadgets like our smartphones, tablets, and computers ages our skin. Unlike the sun's UV rays, blue light does not cause skin cancer. However, because it reaches the deeper layers of our skin, it can create havoc in our skin cells and accelerate skin aging. Blue light also accelerates the oxidation process and damage our skin barrier, resulting in dull skin, pigmentation, fine lines, and uneven skin tone.
That said, we can still take precautions and reduce the hazard of blue light on our skin.
1. Limit screen time
Credit: Focused Collection
It may sound really hard because we are so used to checking our emails and social media feeds whenever we have free time on our hands for the FOMO. As much as we can't escape from looking at the laptop during work hours, you can try to use less of your smartphones after that. Read a book, or meet up with friends for dinner instead of scrolling your phone to pass time.
2. Get a blue light filter
Credit: Better Vision Guide
You can purchase a blue light screen protector for your laptops, tablets, and smartphones to reduce blue light emission from reaching your skin. It's a small step to take to make sure that you keep your skin in a good condition, and your eyes will thank you for it too.
3. Get a sunscreen that includes blue light protection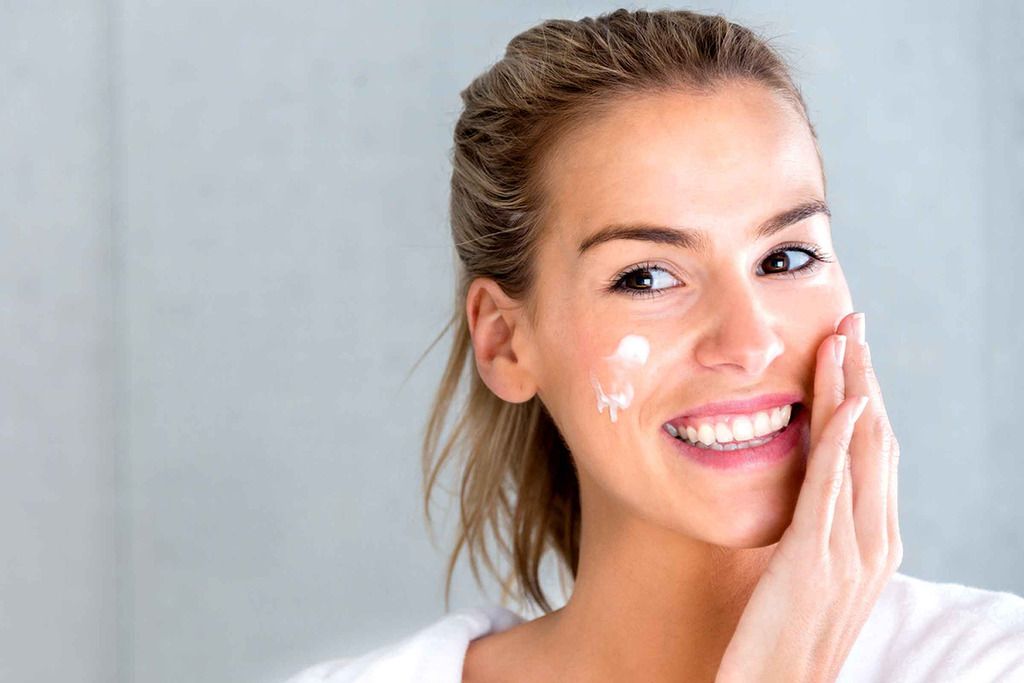 Credit: Reader's Digest
Make sure that your next sunscreen protects against blue light. With more and more reports of blue light being bad for our skin, more and more brands are launching skincare products that are targeted at blue light protection. Check with your favourite beauty brands to find one that is suitable for your skin.
4. Go for regular skin treatments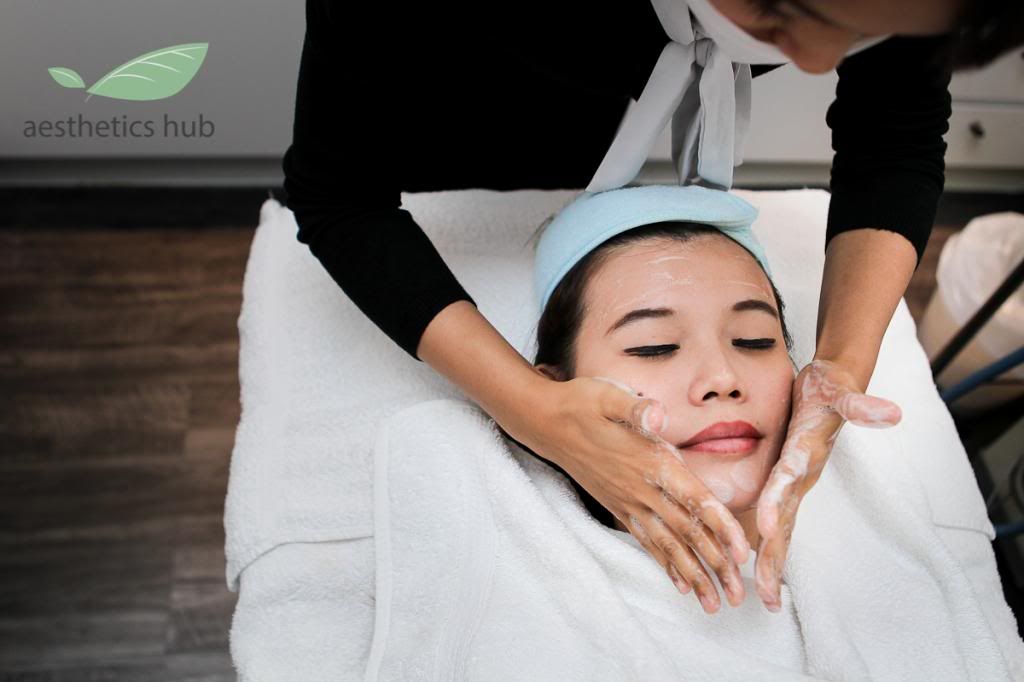 While we can't undo the harm done, we can always go for beauty treatments to repair our skin. Head over to your aesthetic clinic and get your doctor to check on your skin. Laser treatments are great for stimulating natural collagen growth, improve pores, remove irregular pigmentation and reduce fine lines and wrinkles; or go for regular medi-facials to maintain your skin health and keep it in a tip-top condition. We also recommend the Milk Peel treatment from Astique Clinic if you are looking to revive a dull complexion.
Astique Clinic Milk Peel Treatment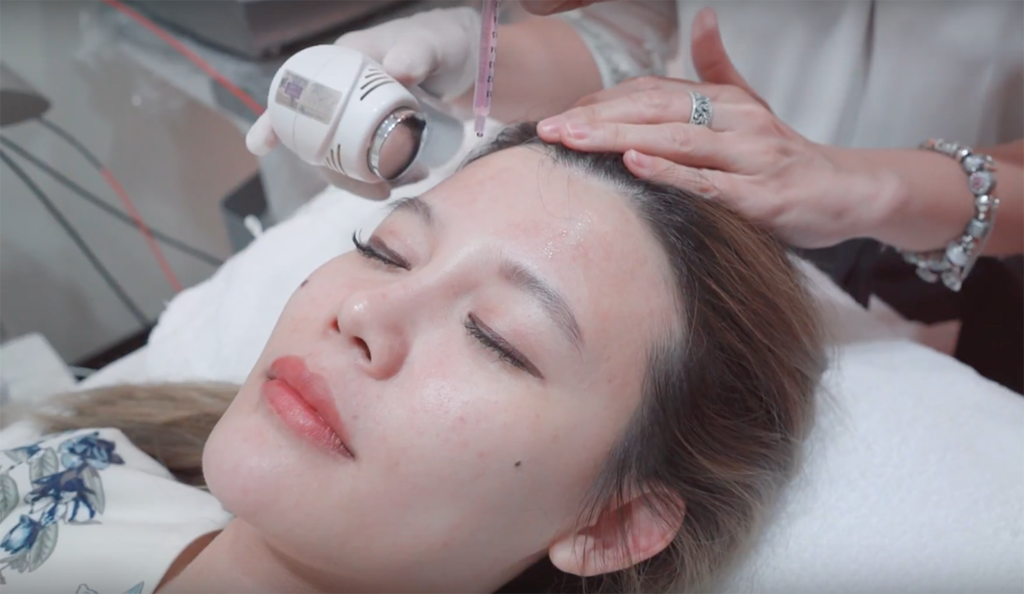 Blogger Maybeline Sim trying the Milk Peel Treatment at Astique Clinic.
The Milk Peel Treatment is suitable for all skin types and has no downtime, unlike that of a chemical peel. You can go about your daily activities after that without having a need to take leave and stay at home to recover. It helps to regulate oily skin and dilated pores, improves fine lines and wrinkles, evens our skin tone, boosts the action of our daily skincare, and give our complexion the radiance it deserves.
Find out more about the Milk Peel Treatment by booking a consultation with Astique Clinic.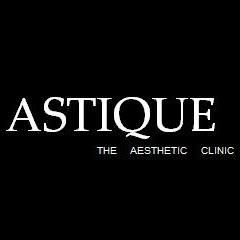 Astique. The Aesthetic Clinic
350 Orchard Road
#08-00 Shaw House
Singapore 238868
Opening Hours
Mon, Thurs, Fri: 11 am to 8 pm
Tues & Wed: 9 am to 8 pm
Sat: 11 am to 4 pm
Sun and PH: Closed
Tel: 6732 3801 Hp: 9857 7892 Fax: 6235 0966
For bookings & general enquiries: enquiry at astiqueclinic.com.sg
Our Panel of Doctor's Services
DR Celine Leong, Astique Clinic
Microdermabrasion, $214 for 2
Microdermabrasion uses micro-particles to exfoliate the dull surface of your skin, vacuuming out particles of dead skin to allow a fresh new glowing skin to resurface.
Chemical Peel, $214 for 2
Chemical Peel is a 3- to 7-day controlled skin peel system. This medical-grade cosmetic treatment is based on the inhibition of tyrosinase, a critical enzyme in the melanin (pigment) production process, and is designed to lighten blemishes and resistant pigmentation, and brighten your complexion quickly and effectively.
Radiance Ex Treatment, $321
Specially created by our doctors over the years, Astique's Radiance Ex Treatment is effective in treating pigmentation, fine lines/wrinkles, enlarged pores as well as dull and oily skin.
Acne Treatment Programme, $349
PPx Pore-Cleansing ACNE Treatment™ (PPX) is an advanced technology that combines a gentle vacuum with therapeutic broadband light, to help rid skin of acne-causing impurities, leaving your skin cleaner and clearer. It is combined with laser treatments, chemical peels and blue LED light treatment to bring about more effective results and healthier, clearer, more youthful-looking skin.
350 Orchard Road, #08-00 Shaw House, Singapore 238868