Do you know Injection Technique can Affect how Long a Filler Treatment Holds its Effect?
Nu.Reflections Medical Aesthetics | 23 Jun 2014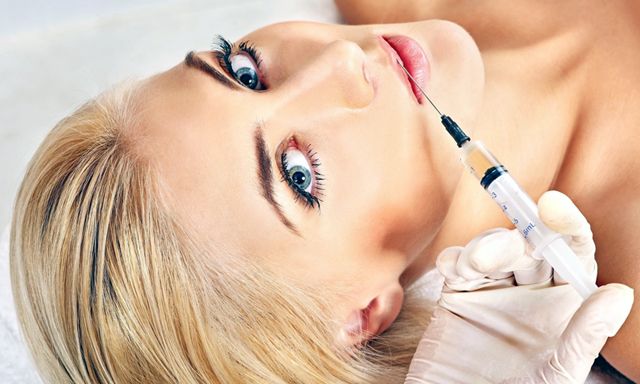 Soft tissue fillers are flexible substances that can be injected into the skin to smoothen wrinkles and folds or gives contour. Different types of fillers are specially designed and available for different purposes and effects, from eliminating tiny lines, correcting deep folds, enhancing facial contours such as cheeks and nose to sculpting and volume augmentation of the lips to perfection.
The result is a smoother, more youthful appearance with minimal "downtime" and maximum safety.
Factors such as age, skin type, life style and muscle activity as well as on the injection technique can affect how long a filler treatment holds its effect. Generally patients choose to have a follow-up treatment six to twelve months after an initial treatment of wrinkles or facial contouring. As for lip treatments, a follow-up is usually required after six months.
Soft tissue fillers are flexible substances, commonly injectable hyaluronic acid/ collagen that can be injected into the skin to smoothen it and to give a more youthful appearance. They are often used as a first line of defense against aging skin and are sometimes used in conjunction with other techniques for facial rejuvenation. The procedure is also popular among men and women alike as it is a very safe procedure with minimum downtime, does not involve major surgery and is cost-effective.
Hyaluronic Acid-Based
Hyaluronic acid-based fillers are temporary soft tissue treatments that manage moderate to severe wrinkles and folds and decrease the appearance of creases, fine lines and depressed scars. They may also be used for plumping lips. The advantage of Hyaluronic Acid injections is that they carry no risk of possible patient allergic rejection.
Collagen-Based
Collagen is a naturally occurring protein that provides support for many area of the body, such as skin, joints, ligaments and bones. It keeps skin young and healthy by increasing elasticity and definition. However, with age, collagen production decreases which is what causes sagging, wrinkled and old looking skin. With collagen based fillers, it can fill in wrinkles, moderate creases and depressed scars in the face. It can also be used to plump the lips and help define the lip border.
What can soft tissue fillers use to treat?
Soft tissue fillers can be used to:
Improve and eliminate fine lines and deep wrinkles
Plump up lips
Fill out hollow cheeks
Improve scars
Elevate deep folds
Repair various facial imperfections
Reshape nose and chin
Nu.Reflections Medical Aesthetics
123 Penang Road, Office tower #05-12 Regency House (next to old Cockpit Hotel)
Singapore 238465
Opening Hours
Mon to Fri: 10am to 8pm
Sat: 10am to 5pm
Tel: (65) 6235 5333
Fax: (65) 6235 0330
For bookings & general enquiries:
This e-mail address is being protected from spambots. You need JavaScript enabled to view it
Website: www.nu-reflections.com