Does Spot Exercising Work? The Answer.
Halley Medical Aesthetics | 17 Sep 2015
We are all curious and we want to know whether spot exercising works. Can the crunches and sit-ups we are doing day in and day out flatten our tummy? Or are we really wasting our time and effort?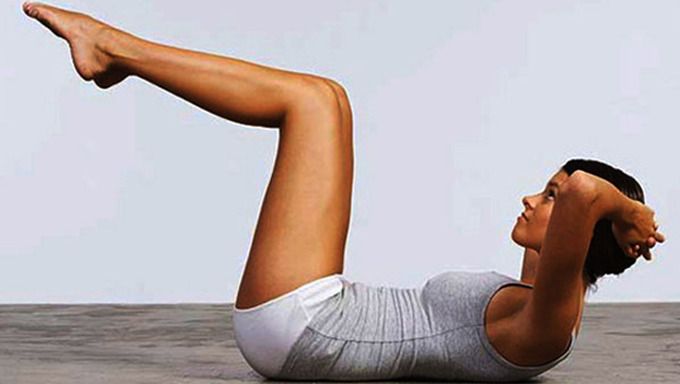 Credit: Well and Good
A survey done two weeks back showed that only 19% of our readers believe that spot exercising pays off; 81% of our readers think that our efforts may have gone down the drain.
We interviewed Dr. Terence Tan from Halley Medical Aesthetic and got him to solve this mystery that we face.
It seems that our readers got it right. Dr. Tan said that many of his patients told him that despite many sit-ups, they aren't seeing a flatter tummy. He replied that spot reduction of fats through exercising is not possible. In fact, to have a reduction of fats over specific areas, the patient needs to go through procedures like cryolipolysis or fat freezing using devices like Zeltiq's CoolSculpting. For patients who want a dramatic effect, liposuction is recommended, though that is an invasive treatment which requires a longer period of downtime for recovery.
Dr. Tan added that exercising is a great way to lose weight and keep fit, but it does not change our body shape. We are born with a certain number of fat cells over different parts of our body. After the age of five, we no longer have the ability to form new fat cells, but the volume of existing fat cells can get bigger with time. So when we eat more, we become a bigger version of our current shape, and the reverse is also true.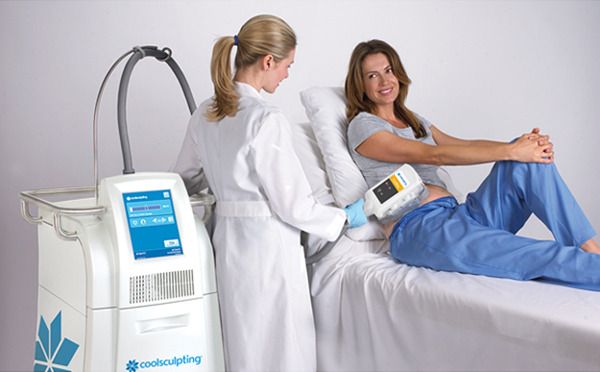 Credit: Coolsculpting
In order to contour our body shape or slim certain parts of our body, i.e to have a flatter tummy, to have more curves or remove love handles, we need to physically remove those fats from the places we do not like them to be in.
For those who prefer a non-invasive procedure with no down time, cryolipolysis using devices like Zeltiq Coolsculpting is definitely the top choice for spot toning and body contouring. However, for those who want a significant change and do not mind going under the knife, liposuction is an alternative. Always consult a doctor on the best option for you.
Halley Medical Aesthetics
248 River Valley Road Singapore
Singapore 238302
Opening Hours
10:00 am - 9:00 pm
Contact
Tel: +65 6737 8233
For more information, please go to:
Facebook: www.facebook.com/halleymedicalaesthetics
Website: www.halley.com.sg
Our Panel of Doctor's Services

Dr. Terence Tan, Halley Medical Aesthetics
Total Sculpt Programme, Duration: 6 months
Our body contouring treatments use the latest non-invasive, no down-time body shaping programme that works best with our Total Slim Programme to slim and contour areas with stubborn fats. Includes eight sessions of Freeze-Fat-Away Body Contouring Treatment and four sessions of Magic Slim Body Firming Treatment.
Slim Sculpt Programme, Duration: 6 months
Combines Total Slim Programme, our doctor-managed slimming programme, with Total Sculpt Programme, a no down-time body contouring programme, to achieve weight loss and shape and tone your body.
Freeze-Fat-Away Body Contouring Treatment
Freeze-Fat-Away Body Contouring Treatment uses an advanced fat cell elimination system that combines cryo, vacuum, and light-emitting diode (LED) technologies to remove fat cells.
Magic Slim Body Firming Treatment
Combines multi- polar radio frequency (RF) with red light-emitting diode (LED) therapy and vacuum-suction lymph massage to slim, contour, and tighten the areas (e.g. stomach, thighs, arms) that you want to treat.
277 Orchard Road, #03-15 Orchard Gateway, Singapore 238858