[Editor's Review] Dysport for Golf Ball Chin, Facial Slimming & Flaring Nostrils
EHA Clinic | 5 Mar 2015
When it comes to addressing fine lines and wrinkles, Botulinium Toxin or Botox, is arguably the most sought-after treatment. Its efficacy is as widely recognised as well when it comes to issues pertaining to the skin. But have you heard of Dysport?
Dysport (abobotulinumtoxinA) is an FDA-approved and effective non-surgical treatment to smoothen out fine lines and wrinkles. Since 1990 it has also been used in the treatment of many involuntary muscular spasms including cerebral palsy, stroke and more.
As someone who swears by Botox's efficacy, Dysport roused my curiosity.
Dysport is administered into the areas to be treated via injection; the same way a Botox would. In the treatment of wrinkles or facial slimming, Dysport is injected directly into the muscles that cause facial wrinkles. This temporarily immobilizes them. It targets the glabullar muscles – the ones that form creases on your forehead when you frown.
According to Dr Tam, as it has a great potential to relax the facial muscles, when administered correctly, it can result in a more rejuvenated and youthful appearance.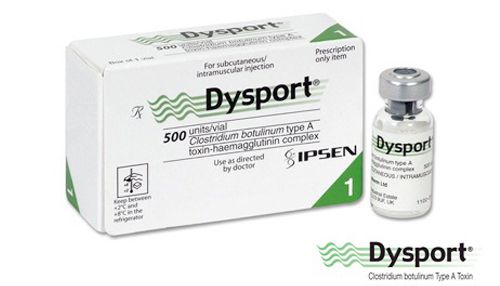 With Dysport fewer injections are needed as it diffuses a bit farther from the injection point than Botox; one to three centimeters compared to Botox's one centimeter. However what this means is it has to be administered by expert and qualified doctor such as Dr Tam.
In a recent interview, Dr Tam states various studies have been conducted comparing the various botulinum toxin type A. Some have shown Dysport to have a faster onset and lasts longer while other studies have shown otherwise. I also learned that Dysport is an Health Sciences Authority (HSA) approved treatment for the improvement of glabullar lines.
The treatment itself didn't present any discomfort for me at all though occasional mild bruising on the treated areas and temporary soreness can be expected. To say I'm happy with the result is an understatement - I'm literally over the moon defying gravity!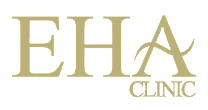 EHA Clinic
1 Scotts Road #15-01 Shaw Centre, Singapore 228208
Tel: 6235 3025 or 8168 7235

Opening Hours
Weekdays: 11am to 9pm

Saturdays: 10am to 8pm

Sundays & Public Holidays: Closed. By Appointment Only