[Editor's Review] Treating Ice-Pick Acne Scars with Venus Viva
EHA Clinic | 24 Oct 2014
I went for a second session of Venus Viva for ice-pick acne scar removal at EHA Clinic.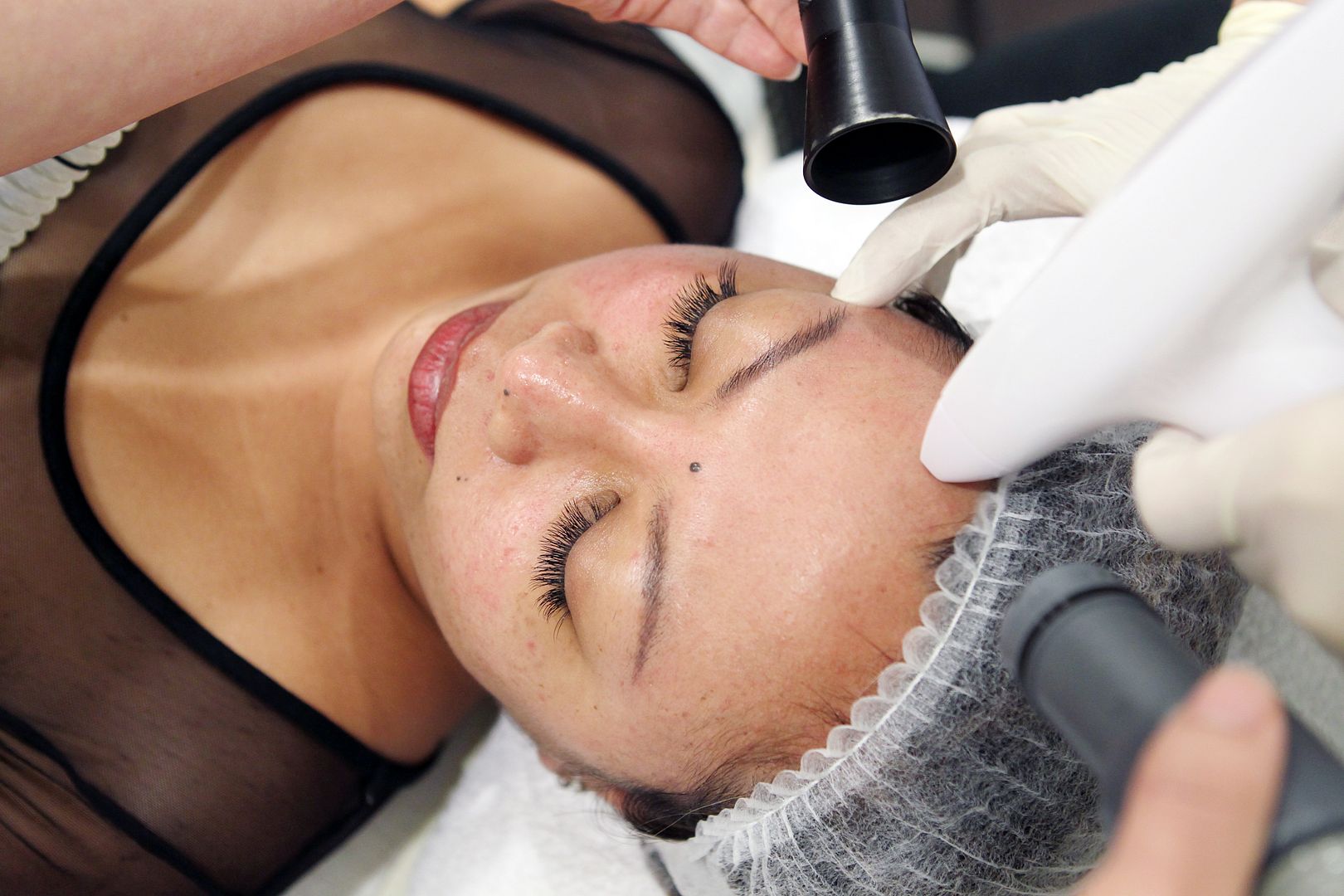 Venus Viva is an all-in-one treatment delivering impressive efficacy through NanoFractional Radio Frequency (RF) and one-of-a-kind SmartScan technology.
What Venus Viva does is to resurfacing new skin smoothen the ice-pick acne scars by coagulating my skin. My inner layers of the epidermis will heal from the micro dermal wounds created by the revolutionary new pin design of 160 pins per tip.
State-of-the-art patented tip technology with 1000 pulses and a phenomenal depth of penetration (up to 500 microns), provides varying energy density enabling both ablation of the epidermis and coagulation of the dermis area resulting in skin resurfacing with minimal pain.
Because the pin is small, there is no limitations to treatment size or region - be it on our neck or temples of our forehead.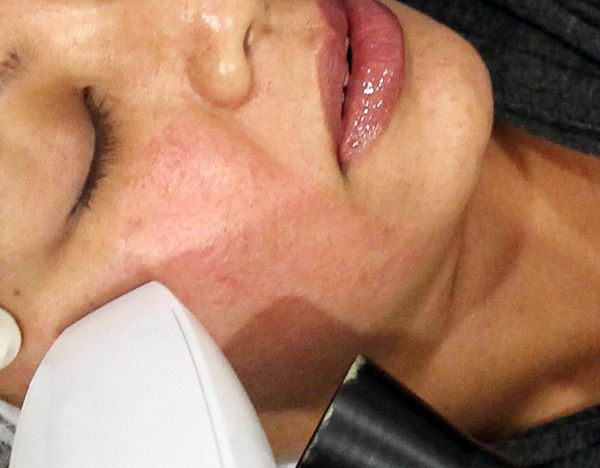 What does it feel like? Actually I don't feel a thing because the new Venus Viva has smaller footprint per pin.

I can only feel a tingling sensation when the cold air touches my skin after Dr. Elias Tam went over the area in a straight-line pattern for a more uniform coverage.

The pattern generator through unique algorithm enables maximum flexibility during treatment, while allowing for a more uniform post-treatment tissue appearance and minimal down time.

Venus Viva also has a pre-programed or fully customizable treatment settings so Dr. Elias Tam can adjust accordingly - from a person's pain threshold to the intensity of the scars and wrinkles.

In layman terms, Venus Viva creates micro-wounds in the inner layer of the skin for collagen stimulation and new skin to form. In turn, my scars will be lighter with lesser depression because when the new skin forms, it fills in the "holes" of my ice-pick acne scars.

My skin looks red the next day but I love it! It looks like I have sun-kissed glow. My skin also feels taut, tighter and my make-up sits better.


If you consider having glowing skin an impediment to your daily activities, then the downtime would just be 3 days. As for me, the only downtime is having insufficient time - 3 days are too short - to show off my lovely summer skin to all my friends. Heh.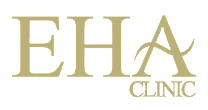 EHA Clinic
1 Scotts Road #15-01 Shaw Centre, Singapore 228208
Tel: 6235 3025 or 8168 7235

Opening Hours
Weekdays: 11am to 9pm

Saturdays: 10am to 8pm

Sundays & Public Holidays: Closed. By Appointment Only