[Editor's Review] Velashape III Body Contouring & Cellulite Treatment at Nu reflections
Nu.Reflections Medical Aesthetics | 3 Mar 2015
So we were talking about dimples in the office. I said, I have dimples too. No colleagues believed me as they were scrutinising my face. Then I squeezed my inner thighs and tummy.
Cellulites and stretch marks are no laughing matter though. Do you know that cellulites happen to the youngest of us? My 4-year old niece has a perky bum but with that blessed bum, she is also cursed with dimply bums. What can we do with cellulites when it is a genetic issue and not a weight gain one?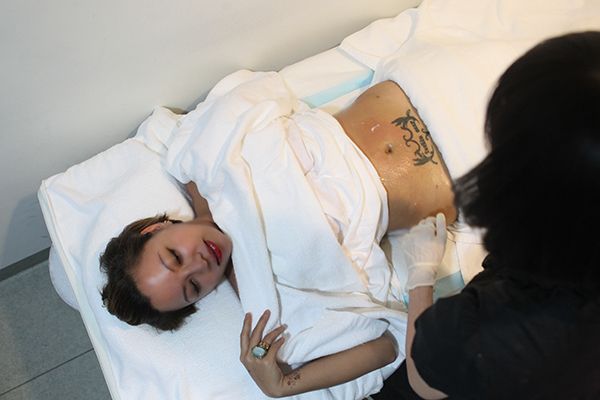 VelaShape III is the first and only non-surgical FDA-cleared medical device for the Body Contouring market.
The secret behind VelaShape is that it is the first and only technology that combines elōs (electooptical synergy) technology with vacuum and tissue manipulation to reduce the volume and appearance of fat tissues. elōs is a revolutionary step forward in the practice of aesthetic medicine for safer, more comfortable treatments and enhanced clinical efficacy.
VelaShape III is also the first FDA class II-cleared device for advanced treatment of cellulite. This revolutionary technology shapes and slims the body by reducing body circumference and smoothing cellulite, without injections, downtime or surgery.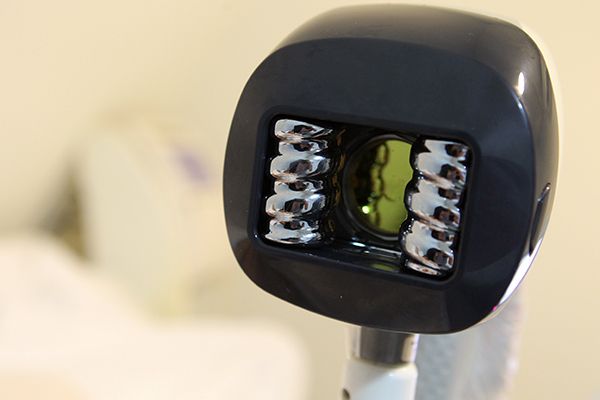 The technology behind VelaShape III is a combination of bi-polar radio frequency (RF), infrared light energy, plus vacuum and mechanical massage. The vacuum and specially designed massage rollers smooth the skin for efficient heat delivery and improve circulation and oxygenation of the cells - releasing trapped toxins. The result is increased metabolism of stored energy, increased lymphatic drainage and a reduction in the size of the fat cells and fat chambers.
VelaShape III reshapes typical problem areas such as the thighs, buttocks, arm, bra bulge, love handles, and abdomen. It has been proven to visibly smooth skin texture up to 60% after five sessions and has been featured on popular television programs such as The Dr. Phil Show, Rachel Ray and Keeping up with the Kardashians.
It has never been easier to achieve a more toned and contoured body, making you look better. And hotter.
While visible results can be seen in as few as a weekly 4 to 6 sessions, no machines are God-made. You would still need to help your body achieve its desired physical form too.
A well-balanced diet and exercising regularly to maintain and attain a healthy and lean body is very important. The day after my session, I combined my yoga sessions with few reps in between of abdominal crunches while working out my thighs at the same time with thigh master.
The result is, as what Singaporeans would say, SYIOK!
Nu.Reflections Medical Aesthetics
123 Penang Road, Office tower #05-12 Regency House (next to old Cockpit Hotel)
Singapore 238465
Opening Hours
Mon to Fri: 10am to 8pm
Sat: 10am to 5pm
Tel: (65) 6235 5333
Fax: (65) 6235 0330
For bookings & general enquiries:
This e-mail address is being protected from spambots. You need JavaScript enabled to view it
Website:
www.nu-reflections.com