Firmer Skin Minus The Downtime
EHA Clinic | 20 May 2014
Comfortably achieve a more youthful, firm and toned appearance without downtime. elōs is the first and only technology that uses combined energies to effectively and gently treat your skin.
The FDA-cleared ReFirme ST Applicator offers virtually painless and fast treatment for skin. Conventional skin treatments are time- and treatment-intensive and often too painful for many patients. With the ReFirme ST, your patients can have firmer skin without surgery.
ReFirme is ideal for targeting those telltale signs of aging, including, sagging under the eyes, saggy brow lines, and nasolabial folds.
How ReFirme Works
The combined bi-polar radio frequency and light energies of
elōs technology
precisely heat the dermal tissue within the target treatment area. This stimulates collagen production and produces a firming effect in the skin. Wrinkles are reduced, noticeable lifting can be observed and the texture of your skin becomes smoother, more luminous and toned.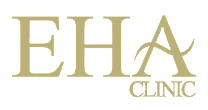 EHA Clinic
1 Scotts Road #15-01 Shaw Centre, Singapore 228208
Tel: 6235 3025 or 8168 7235

Opening Hours
Weekdays: 11am to 9pm

Saturdays: 10am to 8pm

Sundays & Public Holidays: Closed. By Appointment Only