For Hair Growth: Blood Supply And Nutrients
EHA Clinic | 6 May 2014
Just as your entire body requires nutrients, your hair too thrives on proper nourishment.
Thick healthy hair is fed at the roots with essential nutrients such as:
Zinc
Eggs, oysters, pumpkin, seaweed, nuts
Iron
Liver, chickpeas, beef, dried apricots
Vitamin B (especially B6)
Spinach, asparagus, avocados and carrots
Vitamin C
Citrus fruits, strawberries and kiwi
Protein
Fish, chicken, egg whites
Once you're a client at EHA Clinic we will go thru a thorough analysis of the lifestyle and food choices you make on a daily to ensure you get as much good, healthy wholesome food into your body as possible.
This ensures a higher success rate for hair restoration long term.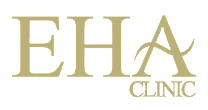 EHA Clinic
1 Scotts Road #15-01 Shaw Centre, Singapore 228208
Tel: 6235 3025 or 8168 7235

Opening Hours
Weekdays: 11am to 9pm

Saturdays: 10am to 8pm

Sundays & Public Holidays: Closed. By Appointment Only