Getting Rid of Acne Scars Is Now Easier with PicoSure
Halley Medical Aesthetics | 6 Sep 2018
Combine the PicoSure laser with scar lightening creams and facial treatments for a comprehensive fight against acne scars.
Now that we are way past our teenage years and that our raging hormones have calmed down, the scars from our past acne-plagued skin remain to haunt us.
Credit: Gimon
While acne scars will usually become less noticeable over time, there are many products and treatments available in the market that can help to hasten the process. From DIY home methods to over-the-counter products, spa facial treatments, and doctor's treatments at aesthetic clinics, here are the various methods that you would want to try.
1. Creams for acne scars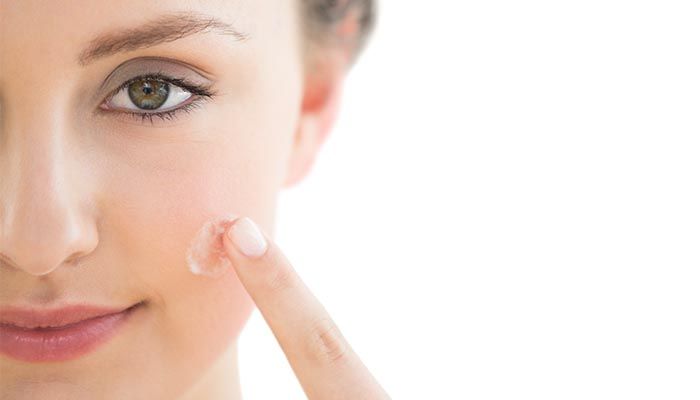 Credit: Birchbox
Because acne scarring is a common problem, many brands have come out with different products for daily use at home to help with the pesky marks. Look out for ingredients like vitamin C, allantoin, and alpha-hydroxy acids (AHAs) that are great for acne scars. These products are usually affordable, but you may want to visit your doctor for medical-grade products that are stronger and which are targeted for treating acne scars.
Halley Medical Aesthetics' Brilliance skincare range includes products that treat acne scar, fade skin discolouration, and lighten dark spots.
Comedone Eraser Serum $69
- Not only does this serum clears black and whiteheads by removing impurities, it reduces blemishes and controls excessive oil secretion.
- Contains allantoin, a naturally occurring compound found in plants, which supports and promotes cell turnover and skin regeneration.
Diamond+ C20 Serum $45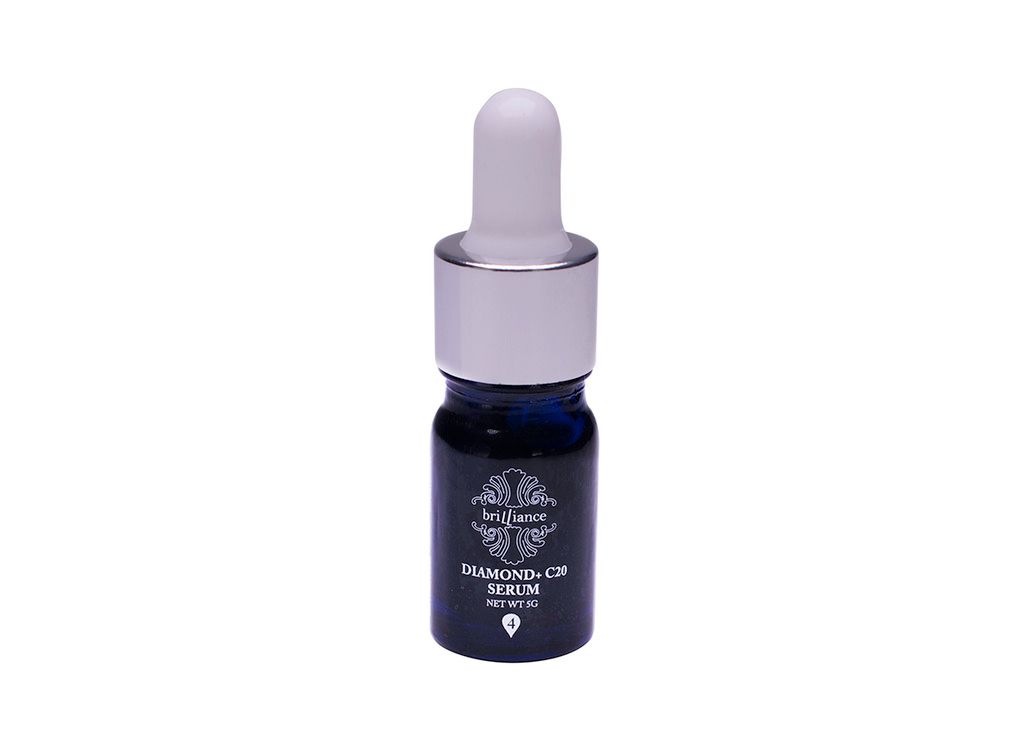 - It features a high content of vitamin C (20%), a vitamin that isn't just known for skin rejuvenation but also for treating acne and acne scars.
Halley's Depigmentation Formula $49
- A spot treatment for pigments that is formulated to lighten dark spots, flatten and decrease acne scars, and fade red acne scars.
2. Scar lightening facials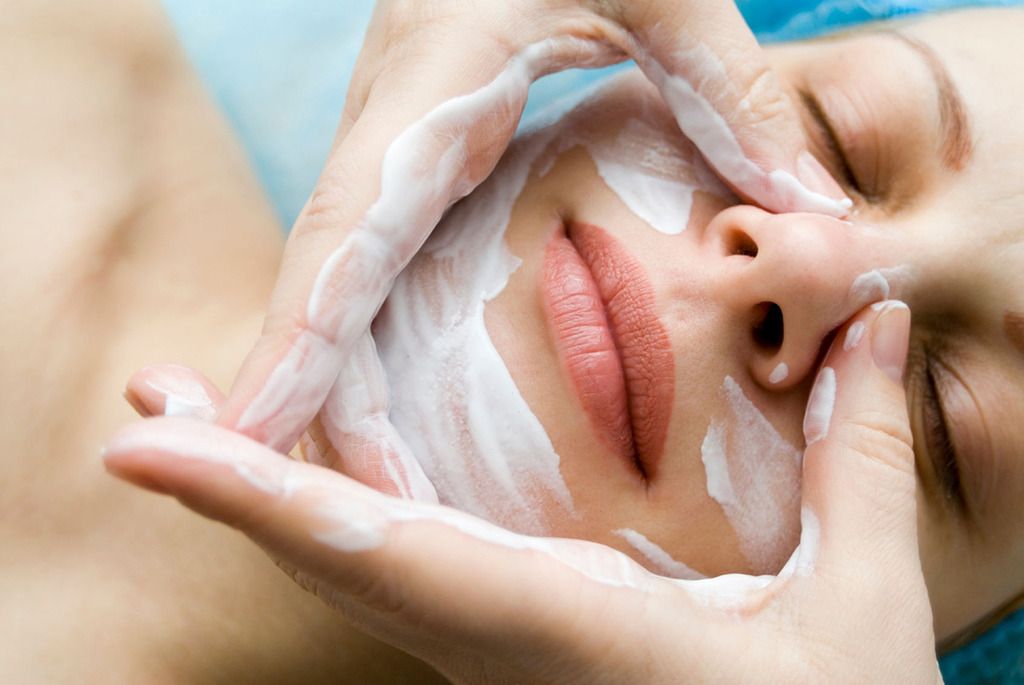 Credit: Beyond Skin Beauty Therapy
If you suffer from clogged pores, a good clarifying facial can help to unclog them and reduce the chance of inflammation and acne. Most acne facials deep cleanse the skin and they help to prevent, or even treat acne. But acne-fighting facials alone is insufficient in lightening acne scars. An effective acne scar lightening treatment should include one or a combination of the following treatments: an intense pulsed light (IPL) treatment, blue photodynamic light therapy (PDT), and a medical-grade skin peel.
Combine regular facials with a good skincare regime and a healthy lifestyle, and you should be on your way to having better skin and less acne scars. Here are some acne and acne scar lightening treatments to consider:
Glycolic Acid Peel and Photodynamic Light Therapy
Glycolic acid peel, a mild, medical-grade peel helps to remove the layer of breakout-causing dirt, bacteria, and dead skin cells on our face. Paired with the blue photodynamic light therapy, it helps to treat over-active sebaceous glands and lightens old acne scars through the sloughing away of the dead skin.
Intense Pulsed Light (IPL) and Iontophoresis Infusion Treatment
Vitamin C is the go-to vitamin for treating acne as it breaks down free radicals before they can damage the skin. It is also known for promoting collagen formation to plump out scars and fades post-acne marks and hyperpigmentation. The iontophoresis Infusion treatment ensures maximum absorption of the vitamin C through gentle electric pulses. Combine this with an IPL therapy, which kills acne bacteria and lightens acne scar.
Both programmes are part of Halley's Signature Acne Programme and cost $220/session or $1,100 for 6 sessions.
3. Laser treatments
Credit: Facing Acne
Lasers are known to be one of the best treatments for acne scars. However, if you do a Google search on laser treatments for acne scars, you are going to get a headache trying to decide on which of the many different types of lasers to go for.
Lasers are focused and very powerful beams of light that are tuned to different wavelengths. Each wavelength is used for treating different conditions. That is why there are so many different types of laser machines and each is used for treating different things. It is best to consult a doctor on which laser is most suitable for your skin condition.
PicoSure Laser
PicoSure is an US FDA approved picosecond laser treatment that delivers ultra-short pulse bursts of energy to the skin in picoseconds (trillionths of a second). It shatters the target pigment into tiny dust-like particles which are then absorbed by the lymphatic system and eliminated naturally.
Unlike traditional laser that uses photo-thermal action, the PicoSure laser delivers laser energy only to target particles without burning the surrounding tissues. With less production of heat, tissue damage and discomfort are greatly reduced.
In simpler words, acne scars can be improved without the discomfort and downtime of traditional lasers because it uses gentle pressure instead of strong and damaging heat. Certainly no more long and uncomfortable recovery period. In fact, most patients only experience mild redness for a few hours after the treatment.
PicoSure laser for acne scar: $590
To check if you are a suitable candidate for the PicoSure laser, book an appointment with Dr. Terence Tan at Halley Medical Aesthetics to seek his professional opinion. Treatments listed here are available at Halley Medical Aesthetics, and prices include GST.

Halley Medical Aesthetics
277 Orchard Road #03-15
Orchard Gateway
Singapore 238858
Opening Hours
10:00 am - 9:00 pm Daily
Contact
Tel: +65 6737 8233
For more information, please go to:
www.facebook.com/halleymedicalaesthetics
www.halley.com.sg
www.instagram.com/halleymedicalaesthetics
blog.halleymedicalaesthetics.com

Video channels:
Halley Medical Aesthetics on YouTube
Halley Medical Aesthetics on Dailymotion
/div>