Halley Medical Aesthetics Shines Light on Facial Firming Facts
Halley Medical Aesthetics | 15 Oct 2014
Dr. Terence Tan reveals firming formula and "Brilliance" skincare products for youthful skin 


Halley Medical Aesthetics (Halley) clears the air on facial firming myths and treatments, revealing a firming formula that gives consumers insight to diet strategies, skincare products, and treatments that are effective in combating the issue of loose, sagging skin. The medical aesthetics clinic and medispa also unveils four products under "Brilliance", its skincare philosophy and system as part of the firming formula.
"In today's highly commercial world, consumers of beauty products and services are constantly bombarded by skincare tips, information, and products during their quest for firmer and younger looking skin," says Dr. Terence Tan, Director for Halley. "It gets very confusing and consumers end up buying into fads, spending money on products and treatments they don't need or which don't work. At Halley Medical Aesthetics, we offer a consultative and comprehensive approach, giving our patients the most optimal treatments and skincare ingredients that produce results."
Facial firming formula: three-pronged approach
Facial firming myths abound in today's beauty world. To help consumers separate fact from fiction, Dr. Tan offers a three-prong facial firming formula to combat sagging skin.
Formula #1: Diet Nutrients in our food intake play a big role in our journey to firmer skin. The ones that consumers must pay more attention to include:
Proteins:
Collagen is a structural protein found mainly in skin. Residing within our body's biggest organ, collagen is the most important element for firm and healthy skin. As collagen accounts for almost 30% of our body's protein content, getting enough protein from lean protein sources like tofu and fish is essential for collagen production and preservation. Collagen is produced by linking multiple smaller protein molecules called peptides. We recommend a peptide boosting high protein diet supplemented by skin products containing a variety of different collagen boosting peptide.
Calcium:
A little known fact is that wrinkles, folds, and loose skin that form on our face are partly due to bone resorption. Bone resorption is the process in which bone mass is reduced as one ages, much like how older individuals get osteoporosis. The smaller skull combined with looser collagen depleted skin, which drapes on the skull, leads to sagging skin and wrinkle formation. That is why the journey to firmer skin is to take the appropriate dietary allowance of calcium daily.
Iron:
Iron is a key facilitator in the production of collagen and a constituent of haemoglobin within our red blood cells. The delivery of oxygen is key to skin metabolism and healthy skin. Statistics from the World Health Organisation show that worldwide iron deficiency anaemia is greater than 50% and that the incidence in Singapore is between 10-18%. So eating a right amount of iron-rich foods in our daily diet is critical for skin metabolism and collagen production.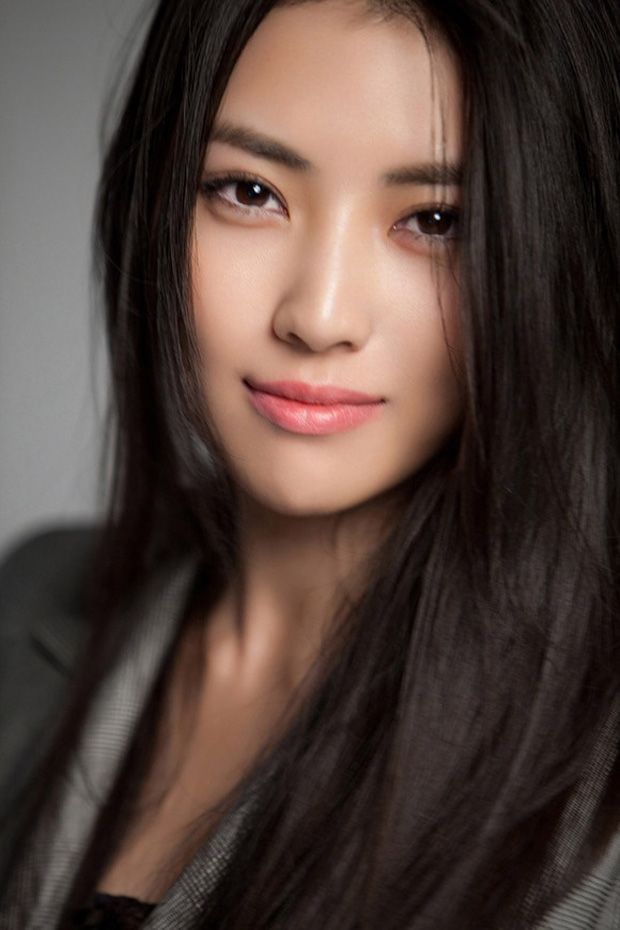 Formula #2: Halley's "Brilliance" skincare system for beautiful skin
Brilliance is Halley's way of taking the guesswork out of our daily skincare regime with a six-step skincare system for clear, beautiful, and glowing skin. Each step builds upon the last, containing doctor-grade cosmeceuticals that ensure our skin absorbs the nutrition it needs for optimal results. As part of Halley's firming formula, Dr. Tan highlights four products under the Brilliance skincare system that will nourish, exfoliate, provide age defence and anti-oxidation, hydrate, and renew the skin such that it becomes firmer and appears more youthful. They include:
Renewal Essence:
Formulated with Glycolic Acid and Lactic Acid to promote skin renewal by gently sloughing off the superficial dead skin layers. It also contains Calendula Flower extract and Aloe Vera to calm acne and help recovery.
Diamond Serum (C + B + HA):
A gentle, multi-functional Vitamin C formula that contains non-acidic, stabilised Vitamin C and Niacinamide in Hyaluronic Acid base serum that helps to brighten the skin tone, lightens dark pigmentation, and keeps skin clear and radiant. It is also beneficial for aging skin to promote firmness as well as minimise lines and wrinkles.
Antioxidant Peptide Moisturiser:
This firming moisturiser contains Squalane, Palmitoyl Oligopeptide, Coenzyme Q10, Vitamin C, E, and plant extracts to promote firmness and suppleness of the skin, minimise wrinkles and fine lines, and provide antioxidant skin protection.
Collagen Repair Moisturiser:
This highly moisturising cream contains Peptides, Marine Collagen, Ginseng extract, and Vitamin A, C, E to protect, nourish, and revitalise the skin. It minimises visible lines and wrinkles, maintains the moisture balance, and keeps the skin hydrated and supple.
Formula #3: Firming treatments
Fibroblasts are critical in the firming process. They are the main connective tissue cells present in our body, and this cell promotes the production of collagen. "That is why it is important for consumers to zoom in on evidence-based therapies that are effective in stimulating fibroblasts and collagen production rather than believe in beauty hearsay," says Dr. Tan.
Examples of such therapies include: 1. Ultherapy: Ultherapy is the only US Food and Drug Administration (FDA)- approved non-invasive, no-downtime skin tightening treatment that uses focused ultrasound and the body's own natural healing process to lift, tone, and tighten loose skin. Using ultrasound technology, Ultherapy works from the inside-out to lift and tighten skin non-invasively. The body's response to this energy is to recondition tired skin by stimulating the growth of fresh, new collagen. The result is a tightening and gradual lifting—or shifting—of the skin back into a more youthful position and form-fitting shape. 
Laser treatments like the "Long Pulsed" restoration laser, which firms the skin through stimulation of collagen production through fibroblast cells.
Halley's Ultimate Facial Rejuvenation Treatment: This treatment offers an optimal and a more radical rejuvenation of the face by combining Micro-Botox® (Intradermal-Botox®) with two laser treatments—"Long Pulsed" Restoration Laser and "Q-Switched" Brightening Laser. This is a compact treatment for skin toning, firming, brightening, and pore size, inflammation, and redness reduction. It results in smooth, firm skin that glows and shows no visible pores or wrinkles at close up.
"We want to take the blindfold off consumers' eyes. The aim of what we do at Halley is to educate people on what's real, what works, and what should go into the skincare products and services they buy," concludes Dr. Tan.