[Editor's Review] Hello Aesthetic Virgins, here is My Explicit Botox & Filler Journey [Video]
EHA Clinic | 23 Jan 2014
Coco Chanel once said "My life don't please me so i created my life." And that was exactly what I did.
I am Thai Indonesian Indian. But I always say, "I have Indian blood but instead of the aquiline nose, God gave me hair." I hate my nose and I hate my moon face. I love me, don't get me wrong. I think I age gracefully, despite being a little pudgy over the years, and I love how I look now than I did before.
But I can look better. Why not since science has invented many wonderful things! And no one knows how much I would love for a facial makeover than my darling friend, Kris.
And so came July; happy birthday to me, Kris bought me a kick-ass package of botox and fillers from EHA Clinic by the renowned and experienced dermatologist, Dr Elias Tam. An aesthetic doctor's best credentials are on the faces of his patients. I have seen his walking masterpieces and I loved it!
Many friends of mine have asked questions, some silly ones and some serious ones, on aesthetic procedures. Does it hurt? Will the fillers melt and will we end up looking like Michael Jackson? Any side effects? Can you do aesthetic procedures if I am pregnant? Will my tongue numb if I botox my jaws? JFGI!
To enlighten those aesthetic virgins, here is my journey. If you still have questions after reading this article, please call the nurses at EHA Clinic directly at 6235 3325 or visit them at 1 Scotts Road #15-01 Shaw Centre.
But if you still plan to ask ridiculous questions, please don't tell my doctor that you know me.
Excuse me, if you happen to see my old nose, jaw and cheeks, tell them that they were never missed and I do not wish to see them ever again. Ever. In my life.
Click here to view more pictures.
Dr Elias Tam from EHA Clinic always upgrades himself with new skills and updates himself with the latest science and technology. Not all doctors are aesthetics trained. So if you want to know how a proper filler injection should be done when you are at your doctor's, here is the video for you.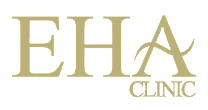 EHA Clinic
1 Scotts Road #15-01 Shaw Centre, Singapore 228208
Tel: 6235 3025 or 8168 7235

Opening Hours
Weekdays: 11am to 9pm

Saturdays: 10am to 8pm

Sundays & Public Holidays: Closed. By Appointment Only