How could Wrinkles be Reduced?
Assurance Skin, Laser & Aesthetics | 20 May 2015
Facial aging is a natural and inevitable sign of the aging process and the common signs include wrinkles, sagging skin, skin dryness, age spots and facial pigmentation.
Superficial Wrinkles are fine lines on the skin surface caused by natural ageing and sun-damage. These fine lines are indeed very fine at first and then over years become more obvious. They respond well to topical medication, chemical peeling and laser rejuvenation.
Repeated movements of facial muscles such as frowning and smiling are like repeatedly folding a piece of paper until it is permanently creased, resulting in Expression Wrinkles. Non-surgical treatments like botulinum toxin and fillers injection are now very effective for these kind of wrinkles. The good news is that these treatments do not cost a fortune, making them an easily available and very popular.
With advances in laser technology, better knowledge of ageing changes and the availability of botulinum toxin and better hyaluronic acid fillers, doctors are now able to rejuvenate the aged face safely and effectively, helping some to look 5 to 10 years younger.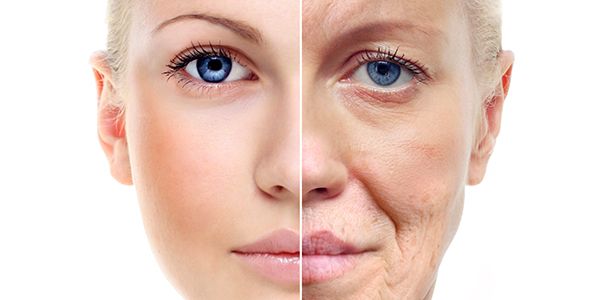 Clinically, expression wrinkles respond best to botulinum toxin injection. The primary effect is one of controlled muscular relaxation with improvement of expression wrinkles that last for several months. Botulinum toxin injection is now one of the most commonly performed cosmetic procedures in the world. It is useful not only for upper facial lines. It is also increasingly used for aesthetics improvement of lower facial lines and shapes, as well as for improving excessive sweating in palms and underarm.
Injection with dermal filler provides an affordable, non-surgical alternative for treating wrinkles. It fills up lines and folds and adds volume to correct sagging skin and contour defects in facial skin.
The most commonly used material is Hyaluronic acid (HA). HA filler has an enormous ability to bind water and is highly viscous and it fulfils all of the criteria for a safe and effective material for use in soft tissue augmentation.
With better technology, most current HA fillers now can last between 12 to 24 months. Alternative to the HA fillers are fillers like Radiesse and Sculptra. Fillers are most useful for nasolabial folds, cheeks lines, lower eyelid wrinkles, bitterness line and wrinkles around the mouth. It is also used to treat deeper lines that persist despite Botox injection.
Very often, you need both botulinum toxin and fillers injection as they are complementary to each other.
Results for fillers are immediate, with a downtime of half to two days. Results for botulinum toxin start to show on the third to fourth day and reach their full effects after 10 to 12 days. There is no downtime and although people who seek treatment tend to be between 30s to 50s but there is no age limits set.
Assurance Skin, Laser & Aesthetics
Mount Elizabeth Novena Specialist Centre
#10-22/23, 38 Irrawaddy Road
Singapore 329563
Opening Hours
Weekdays: 9am to 5pm
Saturdays: 9am to 12.30pm
Sundays & Public Holidays: Closed
Contact