How to Get Back in Shape after Chinese New Year?
Halley Medical Aesthetics | 12 Mar 2018
We don't want to admit it but most of us indulged a little too much during the Chinese New Year period. It didn't help that Valentine's Day was in the same month either.

Credit: CoolSculpting
With so much to celebrate, it was futile fighting against those yummy home-cooked food, the bak kwa, pineapple tarts, fine food, and not to mention the endless cans of soft drinks, beers, and wine we consume during the ban luck sessions and romantic dinners.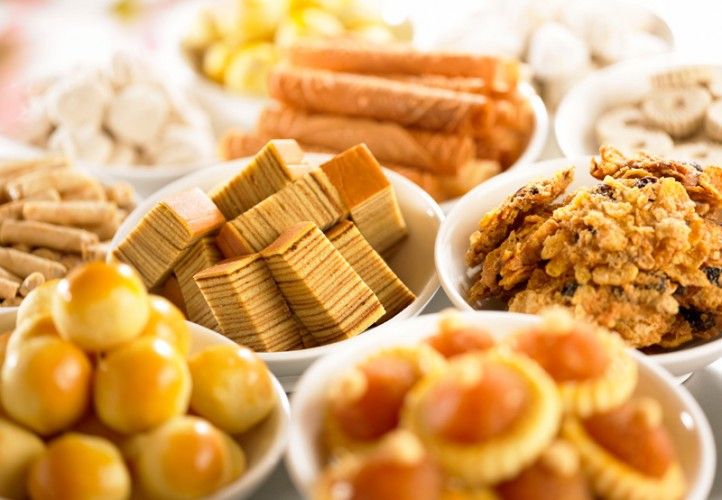 Credit: Just Run Lah
With that, we are seeing those little bulges returning even though we worked so hard to keep them off. Our jeans are starting to feel a little tight and we no longer feel confident in our bodycon dresses with our little "food baby".
Credit: Miami
There are various ways to get our desired body contour back, and the most common way is to control our diet and hit the gym. We asked our readers to take a poll on the different ways they get back in shape after the CNY feasting and festivities, and here are the results.
58% of the voters chose diet control, making it the top choice for weight loss management, while the other three options had a tie, getting 14% of votes each.
We spoke to Dr. Terence Tan from Halley Medical Aesthetics to get his professional opinion on how we can get back in shape and lose those bulges after all the feasting for Chinese New Year. He said, "You need to first check that you are of a healthy weight. If you are over-weight, you will first have to bring your weight to a healthy range through a healthy lifestyle, a balanced diet, and exercise." He suggested consulting a nutritionist if one is unsure how to go about doing it or even consulting a doctor on how to pair weight loss medications or even meal replacements to facilitate weight loss.
"But weight loss does not solve the problem of stubborn fat on areas like your tummy and love handles. Neither does spot exercises. To remove fat permanently, the non-invasive way will be through fat reduction by CoolSculpting."
CoolSculpting
CoolSculpting is a non-invasive alternative to liposuction. It is a non-surgical fat reduction treatment approved by the US Food and Drug Administration (FDA) that uses controlled cooling to freeze the fat cells and dispose from the body naturally. It removes 20-25% of the fat cells on the area treated. Combine this with regular workout and a balanced diet, you are not too far from the body you desire.
Credit: CoolSculpting
One more good point about CoolSculpting is that it is a zero-downtime treatment. Clinics with multiple CoolSculpting devices can even freeze two areas at a time, which reduces your treatment time.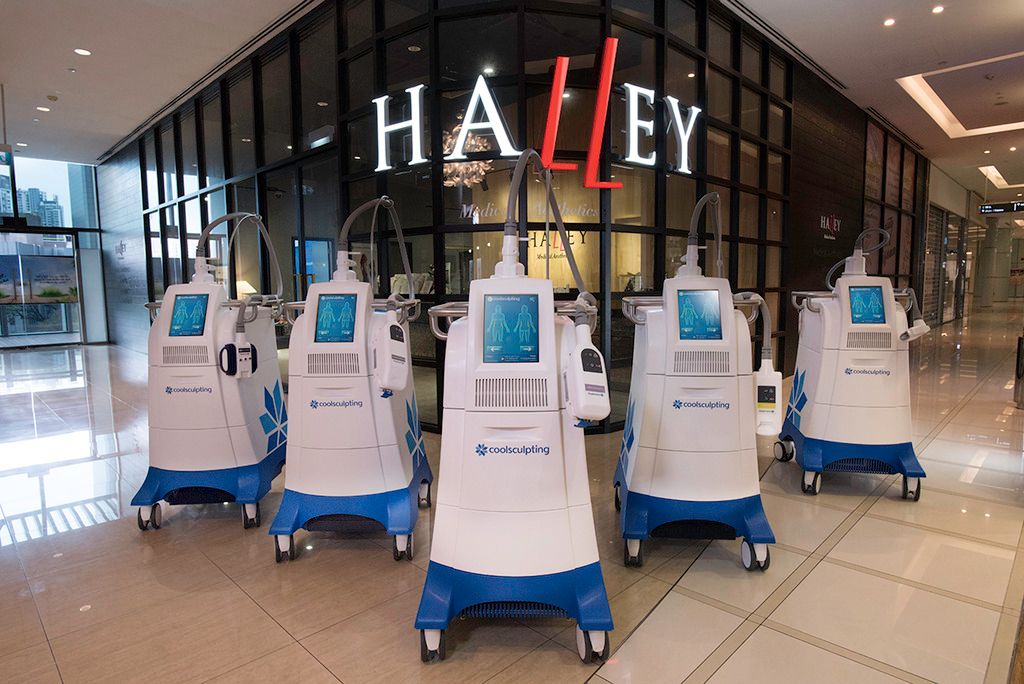 Call Halley Medical Aesthetics and book an appointment with Dr. Terence Tan to know more about the treatment and find out if it is suitable for you. Time to get rid of those stubborn post-festive season bulges and get back in shape!