I Always Apply Sunblock but Why Do I Still Get Pigmentations?
Astique Clinic | 1 Dec 2017
We have heard so much about the importance of sunblock and how important it is not to leave home without it. All the facts about the aging effects of UV rays and how sun exposure can damage the skin are enough to scare us into applying our sunblock religiously.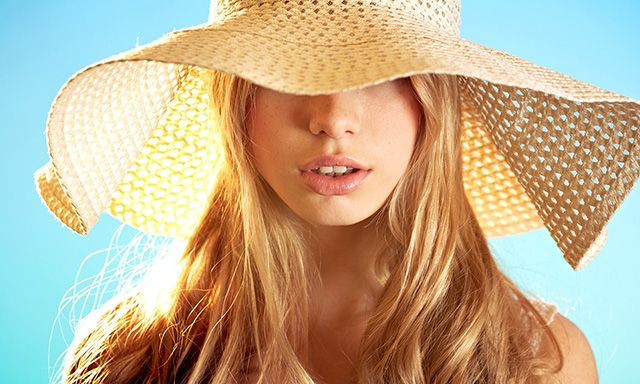 Credit: Beauty Heaven
But if you are already slathering on sunblock every day and is still plagued by pigmentation issues, you may start to ask yourself why. Haven't I already taken all the precautionary measures to keep those pesky spots at bay? So why do I still get pigmentations even when I follow a strict skincare regime?
Credit: Pinterest
The truth is, although sun exposure is one of the well-known causes of skin pigmentation, it is definitely not the only one. We are glad to have Dr Celine Leong from Astique Clinic with to clarify our queries regarding the formation and treatment options for skin pigmentations. Watch the video to find out how.
Our Panel of Doctor's Services
DR Celine Leong, Astique Clinic
Acne Treatment Programme, $349
PPx Pore-Cleansing ACNE Treatment™ (PPX) is an advanced technology that combines a gentle vacuum with therapeutic broadband light, to help rid skin of acne-causing impurities, leaving your skin cleaner and clearer. It is combined with laser treatments, chemical peels and blue LED light treatment to bring about more effective results and healthier, clearer, more youthful-looking skin.
Pigment Laser, $350
At ASTIQUE, we use the Medlite from HOYA ConBio®, the latest in Q-switched laser technology. The Medlite has been studied in many clinical trials and is approved by the FDA for the successful treatment of pigmentation disorders.
Pore Toning Laser, $350
The Cooltouch CT3 plus laser is the "gold standard" non-ablative laser for wrinkle and stretch mark reduction as well as acne and acne scar treatment, and is suitable for all who are seeking a non-invasive anti-aging treatment to improve their skin and appearance.
350 Orchard Road, #08-00 Shaw House, Singapore 238868