i-LipoXcell - a Multi-platform Body Contour System, Incorporating 4-in-1 Technologies
Celevenus Aesthetic & Wellness Clinic | 3 Nov 2014
i-Lipoxcel is an FDA cleared multi-platform body contour system, incorporating 4 technologies in 1. It can help reduce fat in those troublesome areas, improve the appearance of cellulite and stretch marks and increase lymphatic drainage. Patients will also undergo a body fat analysis, where the practitioner will discuss expected results and goals and design a personal treatment plan.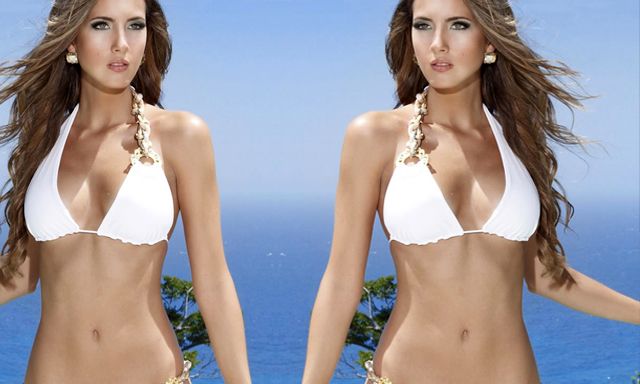 How does it work?
Low level lasers have been utilized as effective treatments in fat reduction for several years. The i-Lipoxcell low level lasers are released through the treatment pads, triggering a chemical signal in the fat cells that breaks down stored triglycerides into free fatty acids and glycerol, which are released through the cell membranes. Fat content is then transported around the body to tissues where it will be 'burned off' during a period of post-treatment exercise.
Infrared laser vacuum massage is performed after the laser treatment to enhance lymphatic draining, mobilising the released fat from the target area. This also enhances circulation in the area, promotes collagen growth and assists in the breakdown of fibrous cellulite tissue to achieve a slimmer, firmer and smoother looking skin.
Radiofrequency (RF) is based on the emission of high frequency radio electric waves deep into the dermis which result in thermal energy being produced in the tissue that causes:
- Existing skin collagen to contract and tone and tighten the skin
- Synthesis of new connective tissue fibres to improve skin condition and improve scars such as stretch marks
- Thermal stimulation of cellular functions and improved blood circulation to support cell lipolysis
i-Lipo incorporates patented technology to instantly measure body fat and provide detailedanalysis including Basal Metabolic rate, body fat percentage and records in a patient data base reduction in body fat and overall improvement in patient health. Results can be printed out to show the positive results of incorporating i-Lipo laser into a lifestyle changing programme.
How many sessions are needed? 
A course of 8 treatments is recommended over 4 weeks with 2 treatments per week.
Treatment area
i-Lipoxcell can be used on all parts of the body except female breast.
What to expect
Results are seen immediately with an average of 3 cm (1 inch) per 3O minute treatment. Treatment is safe and comfortable and can target specific stubborn pockets of fat as well as reshaping the body. 
Aftercare
It is advisable to treat only one target area per day in order to maximize the client's chances of completely "burning off" the fat content, so it is not restored back into the empty fat cells. After treatment, a client should begin a lifestyle maintenance schedule. Further treatments can correct diet indulgence or focus on another target area. Nutritional supplements are also recommended to encourage metabolic activity and a healthy lifestyle.
Celevenus Wellness & Aesthetic Clinic

391B Orchard Road #16-03/04 Ngee Ann City Tower B
Singapore 238874
Opening Hours
Mon to Fri: 10:30am to 7pm
Sat: 10:30am to 3pm
Closed on Sundays & Public Holidays
Tel: +65 6410 9621 / +65 6410 9622
Fax: +65 6410 9623
For bookings & general enquiries, please call 64109621 or email    This e-mail address is being protected from spambots. You need JavaScript enabled to view it