Interview with Aesthetic Doctor, Dr Elias Tam from EHA Clinic [Pics & Video]
EHA Clinic | 13 Jan 2014
[by Bianca Zen]
He was responsible for removing former Singapore, Idol finalist, Maia Lee's tattoos, where they met on the Channel 5 infotainment series Tab TV in 2007. He is also responsible for my smaller nose and visible cheek bones. He is none other than my doctor, Dr Elias Tam from EHA (Elias' Hair & Aesthetics) Clinic. Dr Elias Tam is one of Singapore's pioneer aesthetic doctors. He is a Fellow of International College of Surgeons. MyFatPocket speaks to him on aesthetic beauty procedures and the maintenance of fillers and botox.
How did you get into the aesthetic practice?
Since my undergraduate days, I've noticed how acne and other skin conditions affected many patients, not just physically, but also psychologically and socially.
Upon graduation, I took special interest in learning more about the various treatments in aesthetic medicine. After going through much training under many prominent doctors from around the world, I began my path in aesthetic practice.
What made you passionate about the beauty of a face and the skin?
The importance of the face and the skin is fascinating. It helps bring out the greatest potential of a person. I have witnessed the transformation of many young men and women who were once withdrawn and greatly lacking in self confidence due to severe acne, but once their skin was healed, they were beaming with joy and confidence. Being able to give someone the confidence to shine is what really motivates me on a daily basis.
Taking care of our face and skin is also a reflection of our self worth. I truly believe that each and every one of us has the potential to look good and feel great!
What are the 5 best ways to get rid of acne scars?
The first is prevention!
Proper usage of skin care and medication is the first line of defense against acne scars. Remember not to squeeze a pimple, as squeezing often lead to more inflammation and scarring.
For early scarring, topical medications may be useful to minimize the discolouration and depression of the scars.
Non-ablative lasers are useful for rolling scars and post-inflammatory hyper-pigmentation. Long pulse NdYag or IPL may be used to reduce telecgectasia as well.
For more severe scarring, ablative CO2 or erbium-yag may be needed. Unfortunately, full ablative lasers have a long downtime and high risk of discolouration. However fractional technology has improved the outcome with faster wound healing and lesser risk.
We have also combined fractional non-ablative lasers with fractional ablative lasers with improved results.
For those with more resistant scars, we can combine laser with subcision or excision of the scars.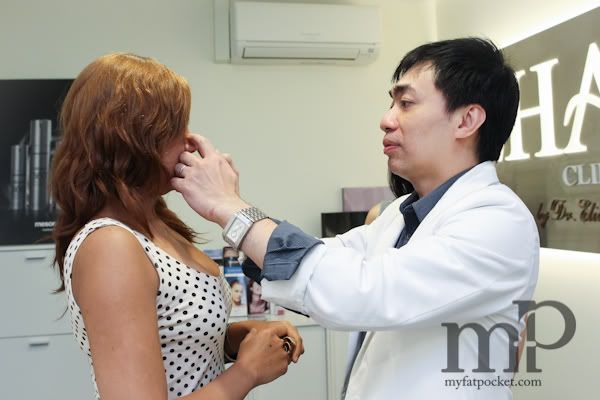 What are the new uses of botox?
Beside the standard use of Botox to reduce wrinkles and to soften a square jaw, it is also useful as a treatment for sweaty palm and an overly oily face.
Please advise us on how to take care of of our dermal filler to make it last longer?
It is important to avoid alcohol intake and excessive physical activity for the first two weeks. It is also a good habit to avoid excessive heat such as sauna or hot yoga for the first two weeks. For the first two nights, use a neck support pillow to avoid lying on the injected area. For dermal filler done to the nasal bridge, wash the nose by using your two index fingers to rub on the side of your nose vertically.
Dr Elias Tam from EHA Clinic always upgrades himself with new skills and updates himself with the latest science and technology. Not all doctors are aesthetics trained. So if you want to know how a proper filler injection should be done when you are at your doctor's, here is the video for you.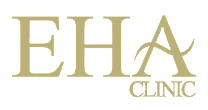 EHA Clinic
1 Scotts Road #15-01 Shaw Centre, Singapore 228208
Tel: 6235 3025 or 8168 7235

Opening Hours
Weekdays: 11am to 9pm

Saturdays: 10am to 8pm

Sundays & Public Holidays: Closed. By Appointment Only