Interview with Dr Celine from Astique Clinic
Astique Clinic | 18 Dec 2014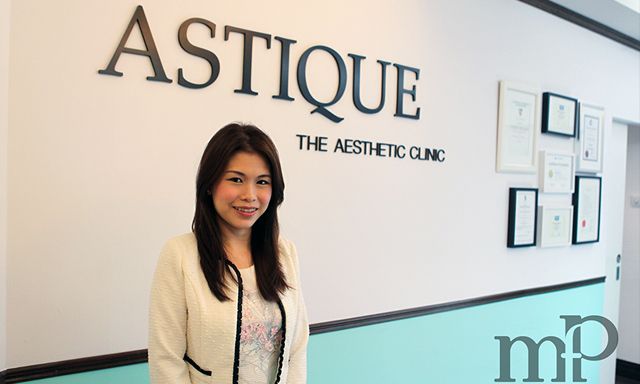 It is a fact that looking good has its perks. It paves the way for a myriad of opportunities both on the social and professional fronts and more importantly; it can boost an individual's confidence. The need to look good has contributed to the continuous rise of the aesthetic industry both locally and globally.
Recently, we caught up with Dr Celine Leong from ASTIQUE, THE AESTHETIC CLINIC to find out more about how she manages the delicate balance of being a doctor, wife and mother.
After graduating with a medical degree from the National University of Singapore (NUS) in 2004, Dr Celine went on to obtain a Graduate Diploma in Family Medicine (GDFM) and Diploma in Aesthetic Medicine. She is also a member of the American Academy of Aesthetic Medicine.
But the aesthetic field is not her sole interest.
Dr Celine revealed that amongst her other interests are Electronic Gadgets and Food, with a particular inclination for Japanese cuisine. She also has a sweet spot for Music, in particular the Mandopop genre, and considers Jay Chou, the Taiwanese superstar to be her favourite artiste. Though these days she's kept happily busy with her career and admittedly free time is somewhat a luxury, nonetheless she would make it a point to catch her idol's performance whenever he is in town.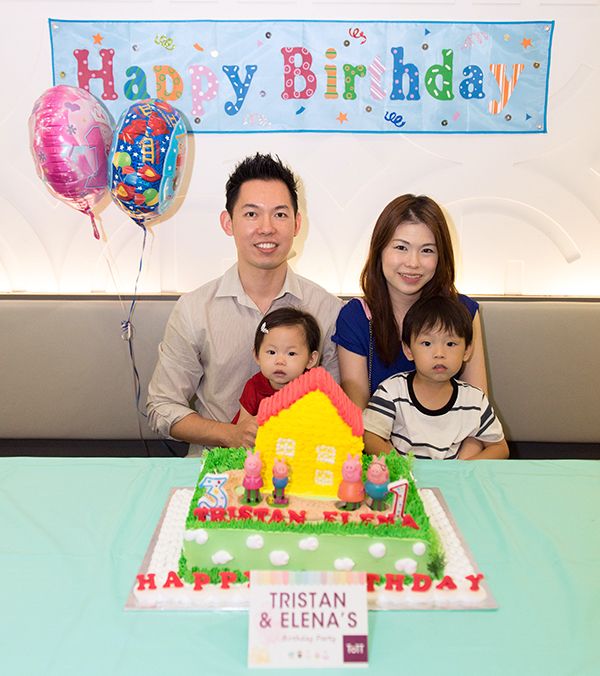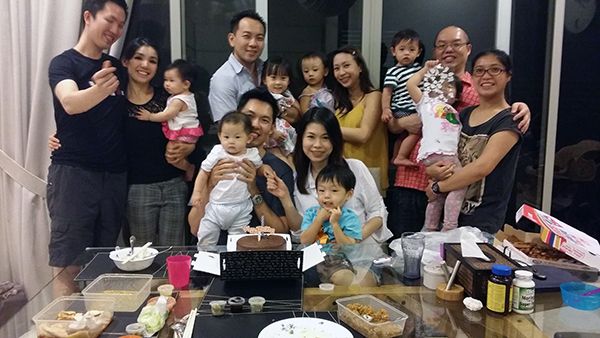 Dr Celine believes in achieving a work-life balance. As a result, she has developed a routine that allows her to spend valuable time with family, in particular her children, with some spare time for herself as well. She's quite social media-savvy and once she's tucked her children in to bed, she will catch up on the latest news and information on the Internet and the social media networks she subscribe to.
As a busy career woman herself, Dr Celine believes that a hectic schedule is no excuse for not being able to take care of one's appearance. For working mothers as well as stay-at-home moms, Dr Celine's advice is to stick to what's important. These include cleansing, moisturising and the application of sunblock. Dr Celine also recommends treatments such as exfoliation, scrubs and serums as and when time permits for the busy woman.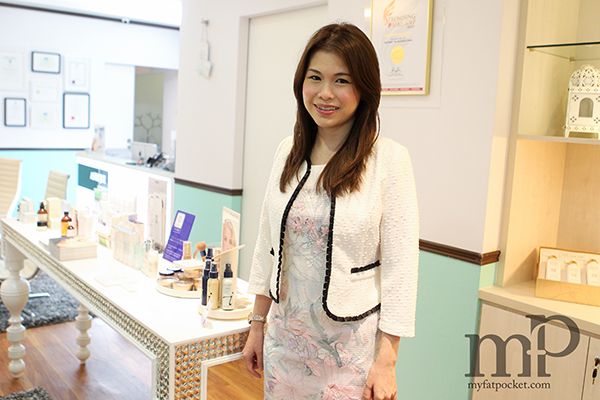 ASTIQUE, THE AESTHETIC CLINIC is an aesthetic clinic in Singapore that utilises technology and treatments that are safe and effective to help people realise their aesthetic dreams. This is very much in-line with Dr Celine's personal beliefs, so it comes as no surprise that she has chosen to join ASTIQUE.
Dr Celine is known for the personalised and detailed attention that she gives to her patients. Always willing to dispense valuable advice and share her knowledge, Dr Celine's professionalism and work ethic are certainly admirable. What's more admirable is the fact that apart from excelling in her chosen profession, she's also an exemplary wife, mother and woman.

Astique. The Aesthetic Clinic
350 Orchard Road
#08-00 Shaw House
Singapore 238868
Opening Hours
Mon to Fri: 11 am to 8 pm
Sat: 11 am to 4 pm
Sun and PH: Closed
Tel: 6732 3801 Hp: 9857 7892 Fax: 6235 0966
Our Panel of Doctor's Services
DR Celine Leong, Astique Clinic
CoolSculpting, $599
The only FDA approved targeted fat freezing treatment in Singapore!
350 Orchard Road, #08-00 Shaw House, Singapore 238868