Know before you Apply - A Practical Guide to Skincare Products
Cutis Laser Clinic | 3 Jun 2013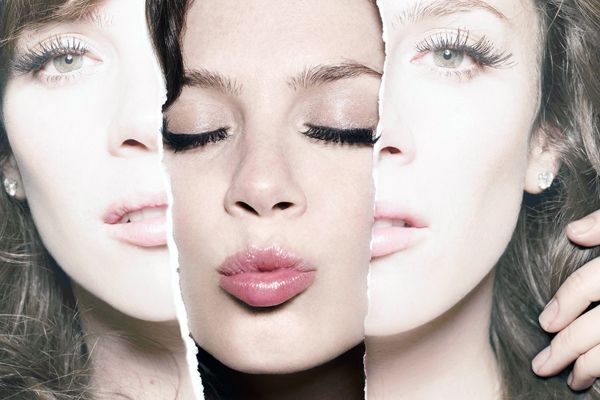 Beauty advertisements featuring the latest skincare products and treatments can be found everywhere - beauty topic even pops up as a conversation topic amongst friends. These ads proclaim to have discovered the latest breakthrough in the field, promising a new you and of course at a price.
So before you go trigger happy stocking up on your skincare products this Great Singapore Sale season, here's a guide to key points worth noting as well as common ingredients found in skincare products and how to self-evaluate if they are right for you.

Understanding one's skin type is an important factor in beauty care as different products cater to the various skin types such as oily, dry or a combination skin.
It is also essential to know if one's skin is prone to blackheads, whiteheads or pimples. Knowledge of skin type is a vital key in getting the right products.

Specific concerns like acne, sun spot or melasma should be taken into account.
Issues such as fine lines, wrinkles, larger pores, dark circles under the eyes and eyebags may require specialized skincare products or treatments.
So it is essential to understand these concerns to address them proper.

Another key factor to note is one's lifestyle and habits. Exposure to the sun is inevitable if one engages in outdoor sports so skincare products that provide sun protection is vital.
A smoking habit is also a factor in the decision making of a skincare product purchase. These factors and more will help in the approach to getting the proper products for the right skin care.
Understanding and educating oneself on one's skin is the first step in acquiring the right skincare products to attain one's goal. Once that initial step has been taken, knowledge of the common ingredients and products is handy information to have.
Do take note that as the following are only a guide and not a complete listing, any concerns or doubts in selecting an appropriate product should be brought up in consultation with a doctor who would be able to give a more specific advice.

Proper sun protection is one of the most important factors in skin care. SPF (Sun Protecting Factor) is the current system being used in grading the degree of sun protection although it should be recognized that SPF rating is mainly based on ultraviolet B (UVB) exposure without accounting for UVA radiation.
UVA contributes to aging of the skin and very few agents are able to block it. Zinc oxide, oxybenzone and avobenzone are able to block UVA rays and sunscreens containing them or which indicates "broad-spectrum" protection are highly recommended.
Individuals with oily skin will be more comfortable with water-based sunscreen but as it is not water-resistant, it should be re-applied especially after swimming.

Retinonal, a form of Vitamin A, can be found in many over-the-counter skincare products with a stronger form called tretinoin (Retin-A) which is available by prescription only.
The different forms of of Vitamin A mean a variation in its effectiveness and it carries a certain measure of side effects. Retinoid clinical studies demonstration has shown beneficial improvements in skin texture and tone amongst others.
Some forms of retinoids are used in the treatment of acne as well. The different forms of Vitamin A means a variation in its effectiveness and it carries a certain measure of side effects therefore it is best to consult a doctor before using them especially for those intending to get pregnant or are pregnant.

Alpha-hydroxy acids (glycolic or lactic) or Beta-hydroxy acids (salicylic acid) can be found in many over-the-counter skincare products.
They have an exfoliative effect where the dull irregular layer of the skin's top surface is gently sloughed off over time.

Salicylic acid is able to penetrate the sebum in the pores thus may be useful in acne management and these ingredients may improve skin's texture and color.
Due to mild irritation and sensitivity to the sun, it is advisable to apply sunscreen when using these products.

Common skin concerns include freckles, age spots or melasma.
Depigmenting agents or "lightening agents" may lighten hyperpigmentation over time.
The most common and strongest lightening agent is hydroquinone and only available as a prescription cream in Singapore but an alternative choice that is available over-the-counter and has a similar effect as hydroquinone is kojic acid.

Thought to protect against harmful environmental effects such as ultraviolet radiation and smoke (cigarettes and others) to name a couple, studies on anti-oxidants have also suggested that they may prevent aging and sun damage.
Anti-oxidants come in many forms and can be used individually or in combination. Idebenone according to clinical studies may improve skin tone and signs of aging.
Vitamin E has been used to treat many skin conditions and Vitamin C has been proven to stimulate collagen synthesis. Vitamin C is highly unstable and if not formulated properly, may not be effective so it is important to seek a doctor's advice in finding the right one to suit your need.

Studies suggest that copper peptide appears to promote collagen and elastin production and improve the body's ability to repair tissue injury and products containing epidermal growth factor have been shown to improve the process of wound healing.
So for the factors mentioned, products containing copper peptide or epidermal growth factor may help improve skin affected by dermatoheliosis (photoaging).

There are plenty of skincare products in the market and depending on the individual, some may and may not be beneficial.
Costs of some products may also be of concern so it's vital to educate oneself in regards and seek a doctor's advice in finding the product that best fit one's need so that it can live up to its claim in being effective.





Cutis Medical Laser Clinics
9 Scotts Road
Pacific Plaza #03-06
Singapore 228210

Opening Hours
Mon to Fri: 11am to 8pm
Sat: 11am to 4pm
Sun and PH: By appointment only

Tel: 6327 9700
For bookings & general enquiries:
This e-mail address is being protected from spambots. You need JavaScript enabled to view it

Website: Cutis Medical Laser Clinics