Korean Author, Jeong Suhyeon, Talks about her Book, Face Shopper, on how Women now Shop for a New Face, at iLomys Showroom [Video]
Mifa Moon | 8 Jul 2013
[By Bianca Zen]

I adhere to the motto that things always happen for a good reason. In this case, there was a reason why we pushed our Korea trip from May to June and scheduled a visit to iLomys' showroom, the cosmetics line of Mifamoon Dermatology, on 6th June 2013.
As we entered the white room which looked so clean yet conceptualized, we bumped into (literally by chance) a couple of ladies who turned out to be very important in the documentation of this particular visit.


Minjee Kang, Fashion Illustrator & Jeong Suhyeon (Soohyun Jung), Author & Scriptwriter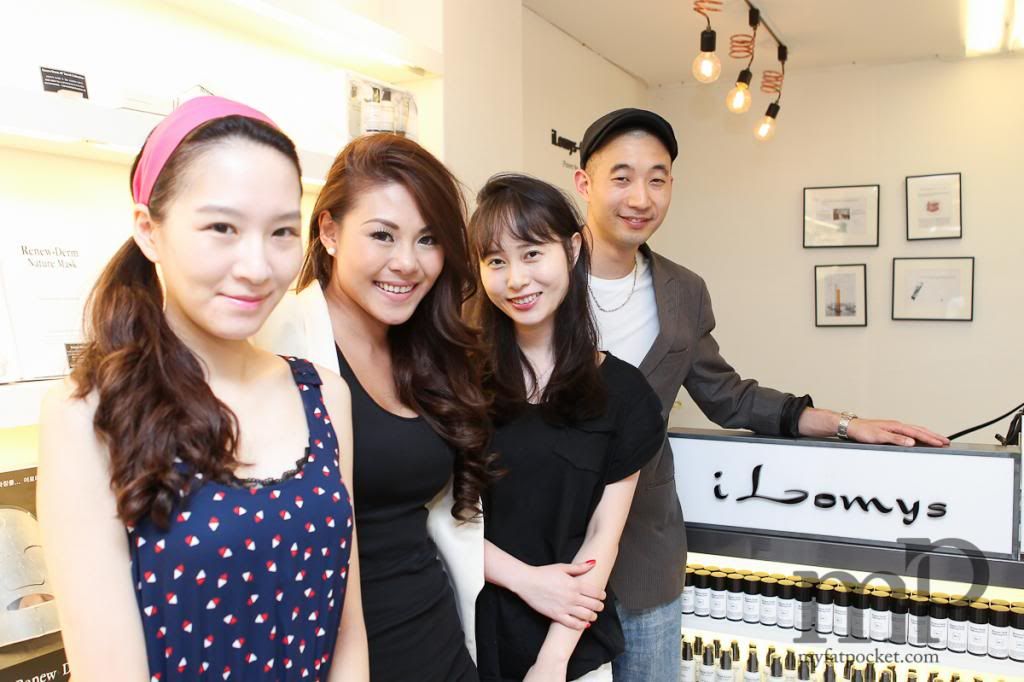 Minjee Kang and Jeong Suhyeon, both well-known illustrator and author respectively, were there to work with iLomys on several marketing campaigns and product designs.
Blessed with the unexpected but welcomed opportunity, we took to them in an interview about themselves and their involvement with iLomys, the cosmetics line of Mifamoon Dermatology.

On a professional level, their involvement with iLomys include product packaging design as well as creating original emoticons through Line App (a smart phone app) to help promote and market the brand. They were also at iLomys showroom to make purchases, as they are self-confessed fans of the cosmetics line of Mifamoon Dermatology themselves.

Despite their apparent fame and success (and most probably busy schedule) both Minjee Kang and Jeong Suhyeon were very accommodating, polite and forthcoming on subjects that were discussed, which incuded their personal work and portfolios.


Minjee Kang, Fashion Illustrator: Birth of Fashion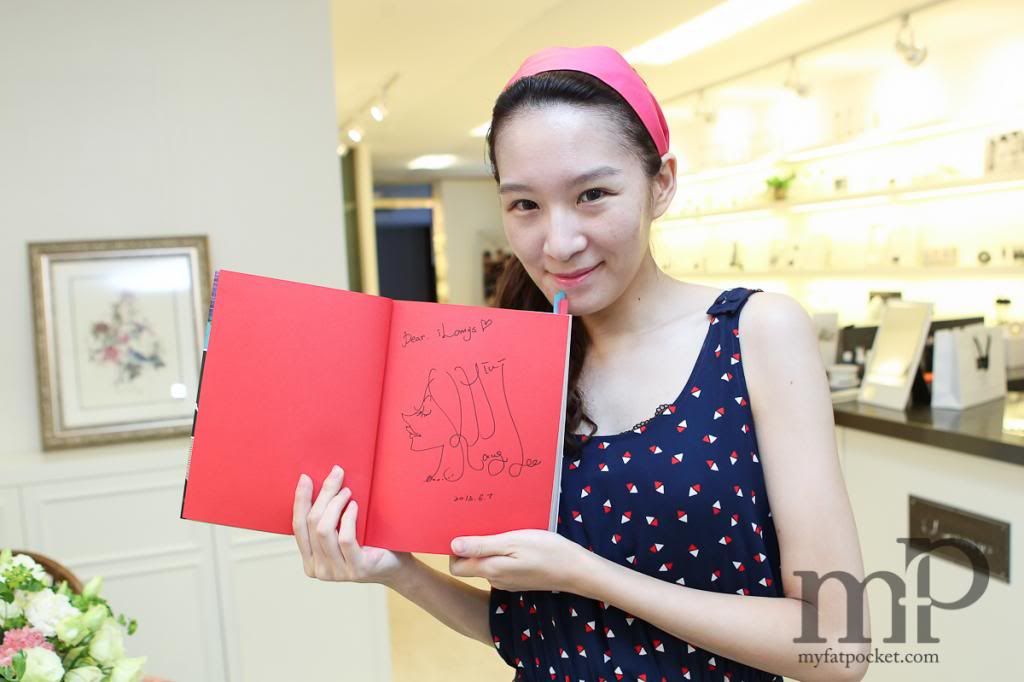 Minjee Kang is best known for her illustrations, whose work have been printed in beauty and academic publications, TV commercials and exhibited in places such as @SPACEWOMB Gallery in New York.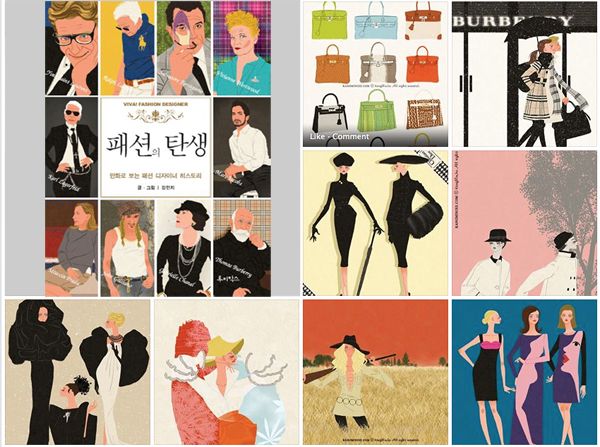 Her book, Birth OF Fashion, is an illustrated history of key fashion figures.
It basically details their lives from birth, including significant events, documenting their development and rise to fame as influential figures in the fashion industry in an interesting illustrated caricature/comic book form.


Jeong Suhyeon (Soohyun Jung), Author & Scriptwriter : Face Shopper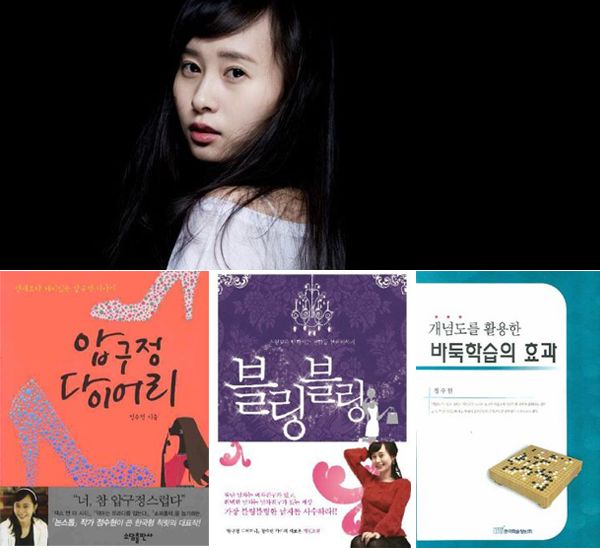 Jeong Suhyeon is an established and well-known author and scriptwriter in Korea.
One of her books, Apgujeong Diary, was well received and regarded as Korean's version of the iconic Candace Bushnell's Sex and The City.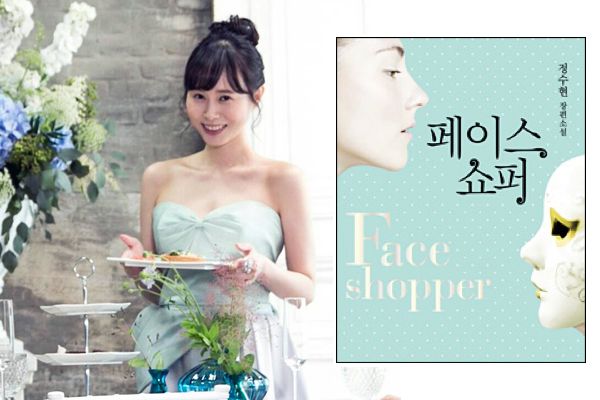 Remember the motto I strongly adhere to? Things always happen for a good reason.
Well hold on, to your gangnam horses and be prepared to say goodbye to your social life. Her book, Face Shopper, is currently in the process of being turned into a Korean TV drama.

In her words, the book is about people who 'buy' their faces through plastic surgery given how in this day and age aesthetic procedures are pretty much the norm.

The story centres around the protagonist, Jeong Ji-eun; a much sought-after plastic surgeon whose patients range from those suffering severe complexes about their appearance to celebrities needing enhancements in the light of the industry's cutthroat competition.

As part of materials research for her book, Jeong Suhyeon spent 2 to 3 months living in a plastic surgery clinic interviewing patients and from the doctors, she learned of the different aesthetic procedures.
She saw people from all of walks of life including celebrities walk through the doors in search of aesthetic enhancements. This real life experience certainly makes her book a salivating prospect.
ilomys Showroom & iLomys Cosmetic Renew–Derm Line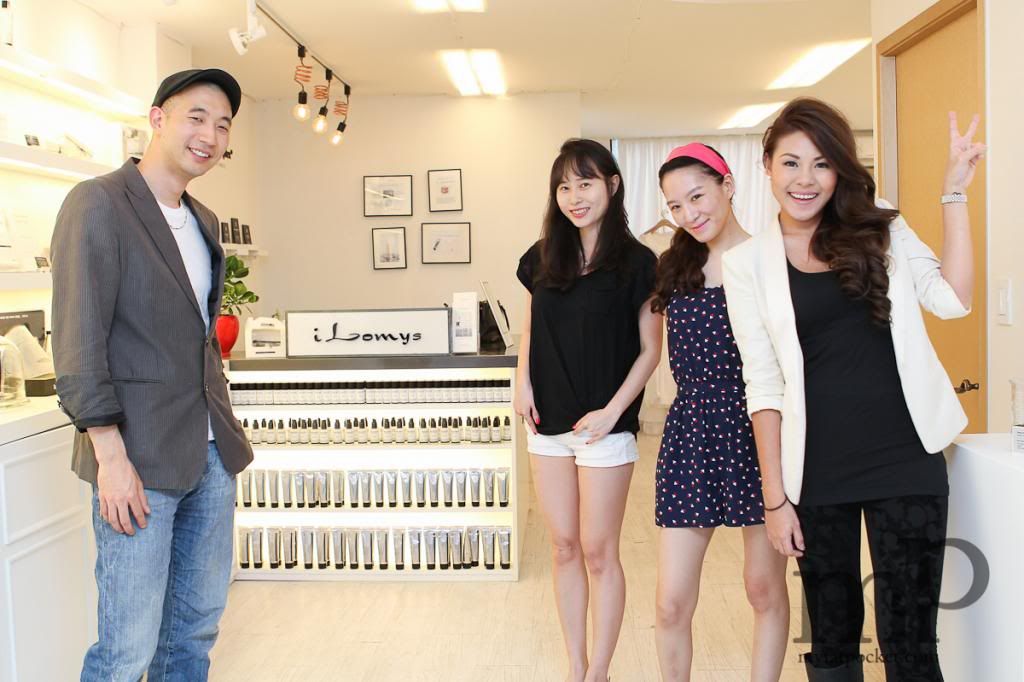 As I looked around at the array of products available in the iLomys showroom, the significance and importance of beauty could not have been more apparent.
iLomys (for the uninitiated) stands for "I love myself" and in many ways if you've learned to love yourself and become happy (or happier) as a result, that happiness can be infectious and even perhaps have a positive impact on others, making their lives just that little bit better as well.

As such, the pursuit of beauty that fuels the aesthetic and plastic surgery industry is arguably holistic as well. In fact there are products that subscribe to the holistic approach or theme.
For example, iLomys Cosmetic Renew–Derm Line is a holistic and environmentally friendly cosmetics line that promotes natural skin beauty. Using highly selected natural ingredients, it helps to preserve moisture and nutrition in the skin, fortify anti-aging and anti-wrinkle effects.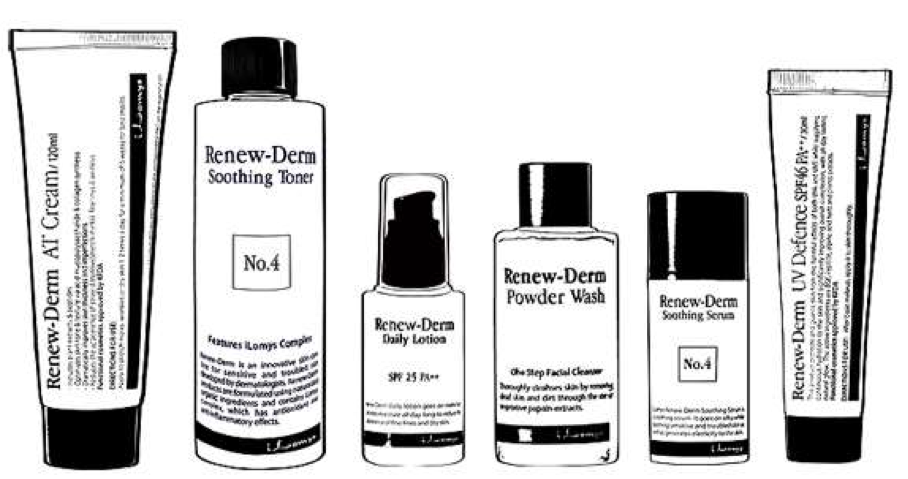 It has been a privileged to have met the man behind the iLomys line, Dr Moon Deug Gon and to have spent an accidental pleasurable afternoon with Minjee Kang and Jeong Suhyeon, who are both equally talented and inspiring.

These are just some of the many people out there who, in their own ways and through their own craft help 'beautify' the lives of others.

Whether through art, writings or even medical expertise or whether the end-result is prevalent within the constraints of a picture frame, on fictional characters within the pages of a book or on the faces of real life everyday people, what matters is, they inspire.
And to meet people who inspire is always a privilege.

Accidental or otherwise.


Mifamoon Dermatology Clinic
5F, 468 Gangnamdaero
Gangnam-gu
Seoul, Korea
Opening Hours
Mon and Fri: 10am to 9pm
Tue, Wed and Thur: 11am to 8pm
Sat: 10am to 4pm
Sun: 12pm to 5pm
Tel: +82 2 564 2065 or +82 2 569 2063
Fax: +82 2 561 2064
Website: Mifamoon Dermatology Clinic
---
Related Articles and Videos on our trip to Seoul, Korea:
1. Indepth of Aesthetics and Plastic Surgery in Seoul, Korea by Key Opinion Leader, Professor Beom Joon Kim [Video]
2. Korean Author, Jeong Suhyeon, Talks about her Book, Face Shopper, and how Women can now Shop for a New Face, at iLomys Showroom [Video]
3. Aegyo Sal, Plastic Surgery & Aesthetics Enhancement Prevalent on the Streets of Apgujeong, Seoul [Video]
4. Interview with Mikyung Song, Platelet Rich Plasma procedure (by Dr Moon) Patient at Mifamoon Dermatology Clinic [Video]
5. UPDATE: 1 Month Later. [Editor's Review. Viewers Discretion Advised] Innofill Procedure Live Demo at Mifamoon Dermatology Clinic in Seoul, Korea [Video]
6. How South Koreans take their Beauty Products Seriously [Video]
7. Fashion Spotting in Garosugil, Seoul, Korea
8. Not only a Beauty Mecca, the Winds of are Blowing the Worlds' Interest to the Streets of Seoul, Korea for Fashion [Video]
---