Liposonix Better Than Liposuction?
EHA Clinic | 27 Feb 2015
Traditional fat removal procedures like liposuction are usually associated with heavy surgical risks and, require a significant amount of time carved out for recovery. Fat reduction and removal with Liposonix is different, it is a treatment which is non-invasive and patients typically resume normal activities immediately after the procedure.
Patients come in all shapes and sizes, and so does their fat.
Other non-invasive body contouring devices can be limited in their ability to treat certain areas of fat and may require several hours and/or multiple treatment sessions to adequately address problem areas.
The Liposonix system is highly versatile, allowing control over precisely how and where energy is delivered, for a truly customized treatment in a single one-hour session, which is more efficient than traditional liposuction.

With many other non-invasive fat reduction technologies, such as radiofrequency and lasers, energy is highly absorbed or scattered near the skin surface, thereby limiting penetration into subcutaneous fat tissue and delivering only temporary results. Ultrasound energy, on the other hand, can be used to penetrate through the skin layers and into the targeted fat tissue without harming skin or surrounding tissues.

Other ultrasound body contouring technologies often use low-intensity, low-frequency, or unfocused energy which can require multiple treatments and lead to unpredictable results. The Liposonix system uses high-intensity focused ultrasound energy to non-invasively destroy targeted subcutaneous fat and deliver uniform, predictable results after a single one-hour treatment.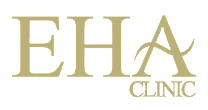 EHA Clinic
1 Scotts Road #15-01 Shaw Centre, Singapore 228208
Tel: 6235 3025 or 8168 7235

Opening Hours
Weekdays: 11am to 9pm

Saturdays: 10am to 8pm

Sundays & Public Holidays: Closed. By Appointment Only