Look Fabulous this Festive Season with Astique
Astique Clinic | 23 Dec 2014
ASTIQUE, THE AESTHETIC CLINIC brings out the best in patients this Christmas by customising effective treatments to meet their needs.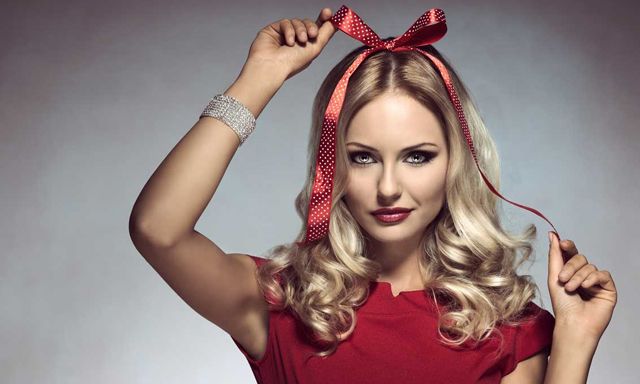 As the year draws to a close and the festive season comes upon us, many of us look forward to the gatherings and parties with family and friends. 
With our fast-paced lifestyles and busy schedules, we might find ourselves with little time and energy to pamper ourselves and ensure we look our best. 
ASTIQUE, THE AESTHETIC CLINIC is located in the heart of Orchard Road, Singapore's premium shopping belt.
ASTIQUE provides a comprehensive range of FDA-approved medical aesthetic treatments which have minimal or no downtime.
We bring out the best in patients by customising effective treatments to meet their needs. Our treatments include fillers, botulinum toxin treatments, laser skin treatments, targeted slimming and acne treatment for both women and men.
To get you looking fabulous this season, ASTIQUE, THE AESTHETIC CLINIC brings you 4 different FDA-approved medical aesthetic treatments which have little or no downtime and best of all, they will not bust your bank account!
For a beautiful nose bridge
Nose filler injections can lift your nose bridge or give you a more pointed nose tip
This procedure is one of the most popular, non-surgical options for redefining and improving one's facial features
The fillers are made of hyaluronic acid gel that closely resembles the body's own hyaluronic acid, and can last up to a year before they are naturally broken down and absorbed by the body
For a distinctive V-shaped jawline
If you have a square and masculine-looking jaw that is the result of excessive chewing or teeth grinding, injecting botulinum toxin to either side of the face can help achieve a slimmer and more distinctive V-shaped face
This happens as the botulinum toxin relaxes overdeveloped jaw muscles and causes them to shrink over time through atrophy
Results normally last up to 4 to 6 months
For youthful skin that glows
Laser treatments use light energy to improve the texture and clarity of the skin, and can be used to treat the face, hands, neck and chest
They stimulate collagen growth and can reduce the appearance of enlarged pores, pigmentation, fine lines and wrinkles
For an enviable figure free of stubborn fat
CoolSculpting® by ZELTIQ is the only FDA approved cryo-lipolysis treatment that uses a controlled cooling technology to freeze and eliminate unwanted stubborn fat cells at targeted areas such as the abdomen or belly, inner thighs, upper and lower back, and flanks
Fat cells are precisely targeted and cooled at 3 to 4 degree Celsius during each treatment, which lasts 1 hour
The crystallised fat cells are naturally eliminated and passed out by the body over the next 2 to 4 months
Say goodbye to muffin tops and butterfly arms!
Looking Good need not come with a Hefty Price Tag
At $599 (incl. GST) each, which includes consultation with doctor:
Nose fillers
Botox jaw slimming
Radiance Laser treatment
CoolSculpting by Zeltiq (1 session)

Astique. The Aesthetic Clinic
350 Orchard Road
#08-00 Shaw House
Singapore 238868
Opening Hours
Mon to Fri: 11 am to 8 pm
Sat: 11 am to 4 pm
Sun and PH: Closed
Tel: 6732 3801 Hp: 9857 7892 Fax: 6235 0966
Our Panel of Doctor's Services
DR Celine Leong, Astique Clinic
Acne Treatment Programme, $349
PPx Pore-Cleansing ACNE Treatment™ (PPX) is an advanced technology that combines a gentle vacuum with therapeutic broadband light, to help rid skin of acne-causing impurities, leaving your skin cleaner and clearer. It is combined with laser treatments, chemical peels and blue LED light treatment to bring about more effective results and healthier, clearer, more youthful-looking skin.
Pigment Laser, $350
At ASTIQUE, we use the Medlite from HOYA ConBio®, the latest in Q-switched laser technology. The Medlite has been studied in many clinical trials and is approved by the FDA for the successful treatment of pigmentation disorders.
Pore Toning Laser, $350
The Cooltouch CT3 plus laser is the "gold standard" non-ablative laser for wrinkle and stretch mark reduction as well as acne and acne scar treatment, and is suitable for all who are seeking a non-invasive anti-aging treatment to improve their skin and appearance.
350 Orchard Road, #08-00 Shaw House, Singapore 238868