Looking to Tighten Your Skin and Prevent Sagging? Try HIFU
Astique Clinic | 27 Sep 2018
As we age, our skin starts to sag with the cumulation of the years of sun damage, unhealthy lifestyle, and other genetic factors. It is an unavoidable path that we must take but advancements in science gave us a better understanding of skin sagging, and we can definitely slow down the process significantly in various ways.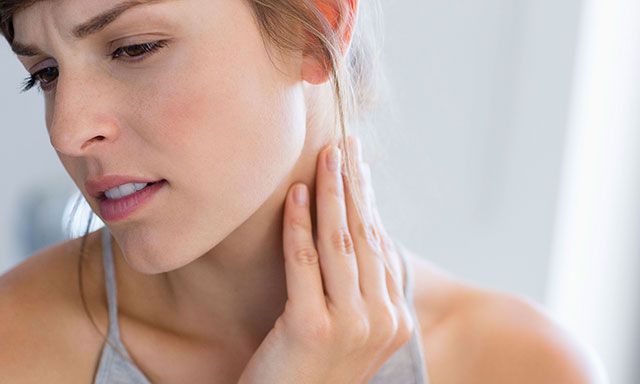 Credit: Net Doctor
Let's take a look at some of the ways that we can prevent skin sagging and keep our skin looking firm and youthful.
1. Good skincare regime
Maintain a good skincare regime, and choose skin care products that target aging and sagging skin. Keep your skin hydrated all the time since hydration is the foundation for good skin.
2. Regular facial massage
Credit: Queen Spa
You do not need to visit a spa for facial massages because you can easily do it at home when you are applying your skincare. Use your hands and gently massage your face upwards and outwards to increase blood circulation and enhance skin lifting and firming.
3. Use a sunscreen all the time
The harmful UV rays are the main culprit of photo-aging, causing wrinkles to appear and skin to lose its elasticity. Make sure that your skin is well-protected with a broad-spectrum sunscreen, and remember to reapply it throughout the day if necessary.
4. Stop those unhealthy habits
Bad habits like smoking can break down collagen and elastin to speed up the aging process. Excessive alcohol consumption can also age you faster since alcoholic beverages dehydrate the body and leave our skin dry and parched. Besides, alcohol also takes away vitamin A in our body, which is an important vitamin that is needed for cell renewal.
5. Cut down sugar
Sugar consumption doesn't just cause obesity, but also ages and sags our skin. Sugar will bond with proteins in our body and produce free-radicals that will destroy the collagen and elastin. With the reduction in collagen and elastin, our skin will lose strength and starts to sag.
6. Antioxidants are important
Credit: Cook and Cure
Eat more food high in antioxidants to prevent premature aging from setting in. Consume abundant fruits and vegetables, and include foods like blueberries, spinach, kale, and fatty fish in your diet.
7. High-intensity focused ultrasound (HIFU) skin tightening treatment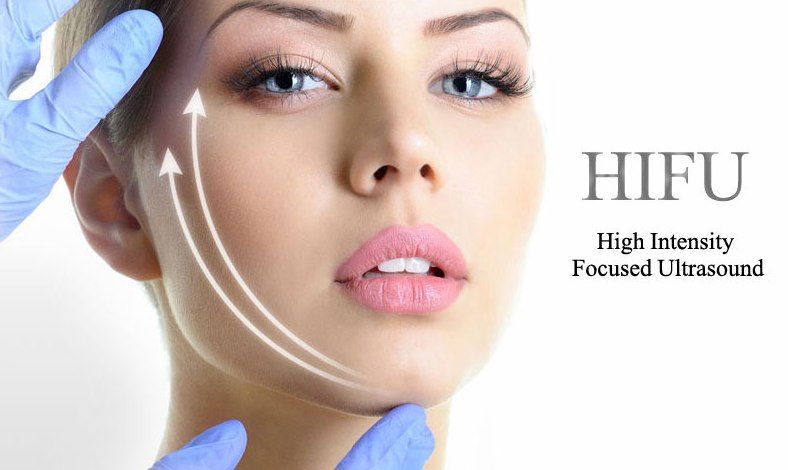 Credit: Skin-Tec
A facelift is no doubt the solution to permanently lift and tighten skin but not many of us are open to the idea of going under the knife. There are many non-invasive and effective skin tightening options nowadays that you can try if a surgery if not what you are looking for. High-intensity focused ultrasound (HIFU) skin tightening treatment focuses high-intensity ultrasound beams on our underlying skin tissues to stimulate collagen production to lift and tighten our loose skin. The improvements will continue for the next one to three months after treatment as the collagen continues to remodel.
Book an appointment with Astique Clinic to see if you are suitable for the HIFU treatment, and be on your way to firmer and youthful skin.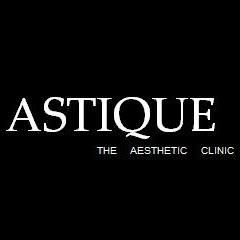 Astique. The Aesthetic Clinic
350 Orchard Road
#08-00 Shaw House
Singapore 238868
Opening Hours
Mon & Fri: 11 am to 8 pm
Tues, Wed & Thurs : 9 am to 8 pm
Sat: 11 am to 4 pm
Sun and PH: Closed
Tel: 6732 3801 Hp: 9857 7892 Fax: 6235 0966
For bookings & general enquiries: enquiry at astiqueclinic.com.sg
Our Panel of Doctor's Services
DR Celine Leong, Astique Clinic
Microdermabrasion, $214 for 2
Microdermabrasion uses micro-particles to exfoliate the dull surface of your skin, vacuuming out particles of dead skin to allow a fresh new glowing skin to resurface.
Chemical Peel, $214 for 2
Chemical Peel is a 3- to 7-day controlled skin peel system. This medical-grade cosmetic treatment is based on the inhibition of tyrosinase, a critical enzyme in the melanin (pigment) production process, and is designed to lighten blemishes and resistant pigmentation, and brighten your complexion quickly and effectively.
Medi-Facial, from $235.40 to $342.40
Medi-facials are skin treatments formulated to improve general skin health as well as to address specific skin conditions.
Radiance Ex Treatment, $321
Specially created by our doctors over the years, Astique's Radiance Ex Treatment is effective in treating pigmentation, fine lines/wrinkles, enlarged pores as well as dull and oily skin.
CO2 Fractional Laser Skin Resurfacing, $399
Fractional Laser Skin Resurfacing is effective in reducing acne scars.
350 Orchard Road, #08-00 Shaw House, Singapore 238868