[Melissa Faith Yeo] Spectrum Laser to the Rescue from Sudden Attack of Bad Breakouts
EHA Clinic | 28 Nov 2014
On the quest of getting a flawless complexion from a very bad break out period I went through early this year, I seek help from DR Elias Tam from EHA Clinic. Within a few sessions of the Spectrum laser, and together with EHA in-house skincare, my skin cleared 90% with no scarrings.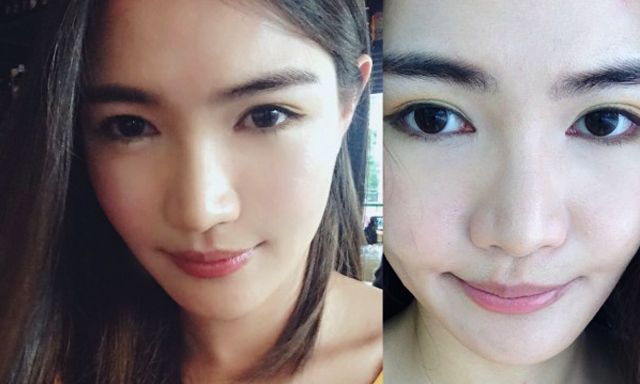 If you are going through puberty or like me, had a sudden attack of bad breakouts, spectrum laser would be the one of the best laser procedures to go for.
After my spectrum laser which takes only 5 minutes, it is the:
eCO2 (Carbon dioxide mask) combined with blue light treatment, and finally,
the salicylic acid peel (which shocked all of us because it literally took only 3 minutes).
As with most facials, the catch of this one is that my face was very sensitive, and even, red after. I've been to the EHA clinic solely for this procedure about 4 times already and each time, I would immediately zip home.
The salicylic acid peel is the last and simplest step of the process, where Dr Tam strategically applies salicylic acid on me. (Or at least I feel it's strategic…) I can't see what he's doing. He could be applying salt on my skin for all I know! LOL!
But I have complete trust and faith in my doctor. A knowledgeable AND patient doctor is very, very important, I always say. So do your research and find out more about the clinic and doctor that you are interested in before committing to any treatments.
The nurses would also advice me to wash my face 6-8 hours after my treatment for optimal effect of the salicylic acid peel. So it can either mean I will be cleansing my face the next day or late, late at night like 2AM. I usually try to schedule my appointments earlier so that 6 hours after would mean bath time. These are slight inconveniences but a considerably small price to pay for the end result. I love how purified my complexion feels after a visit!
I have always been intimidated by IPLs and/or laser treatments. I mean, a bright light flashing in your face while you're trying to relax? A bit impossible. But during the blue light treatment, I can fall asleep on their very relaxing heated bed.
Take my word for it, that part of the whole process is most serene. Feels like I'm in an aquarium! Haha! The better news is that this blue light kills bacteria! It does the work while I sleep. So as I was saying, my complexion has been improving after each session. I partly attribute this to the spectrum laser (the 1st step), which targets comedones and clogged pores. Its aim is to soften these disturbed areas, so big acne and foreign invasion, be very afraid. This process also reduces the acne scars and evens out the skin tone. Needless to say, this is my favourite part of the facial.
I know, I know… The eCO2 mask looks very questionable and you may be wondering what's the big idea. It helps kill bacteria too that's why it's done together with the blue light machine. This mask, as its name suggests, is a carbon dioxide mask, which serves to increase oxygen into the skin. That's because oxygen kills bacteria and heals the skin faster! Rad huh?? Bet you felt like you just sat through a chemistry lesson.
My skin is much better now. I don't have to pile on concealers to hide the redness and angry acnes. I can go bare-faced and still feel beautiful.
I am a happy girl . Thank you Doctor!
For those of you who are going through bad breakouts, trust me when I say, "I know how you feel." Don't let anything bring you down. Try the Spectrum laser or/and change your diet and lifestyle.
EHA Clinic is equipped with the latest aesthetic technologies so they can help you achieve your desired look with the help of certified and experienced practitioners catering to you every step of the way.
Drink more water. Water is god's gift as an act of antibiotics. It has so much nutrition and naturally cleanses all impurities from your system.


Sweat it out. Sweating remove toxins from your body and clears your pores.


Diet. Change your diet. Meat and dairy can cause breakouts as they contain hormones. Add more grains, vegetables and fiber in your diet.


Chill. ヾ(@⌒ー⌒@)ノ Stress is a six-letter bad word. Think positive and breathe. Don't underestimate the power of good breathing. IT helps clear your thoughts and bring in positive energy to your soul. Haven't you heard? When you feel good, you'll look good.
Of course, things don't happen overnight but don't lose faith.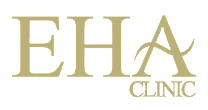 EHA Clinic
1 Scotts Road #15-01 Shaw Centre, Singapore 228208
Tel: 6235 3025 or 8168 7235

Opening Hours
Weekdays: 11am to 9pm

Saturdays: 10am to 8pm

Sundays & Public Holidays: Closed. By Appointment Only