Omnilux Plumps up Skin Naturally
Nu.Reflections Medical Aesthetics | 19 Sep 2014
Sagging skin can result from age, diet and nutrition, pregnancy, sudden weight loss, reduced muscle mass, poor and health and more. Sagging skin however, has been more commonly associated to the signs of aging. As your skin loses its former elasticity and gravity starts working against you, it becomes an inevitable part of the natural process of aging.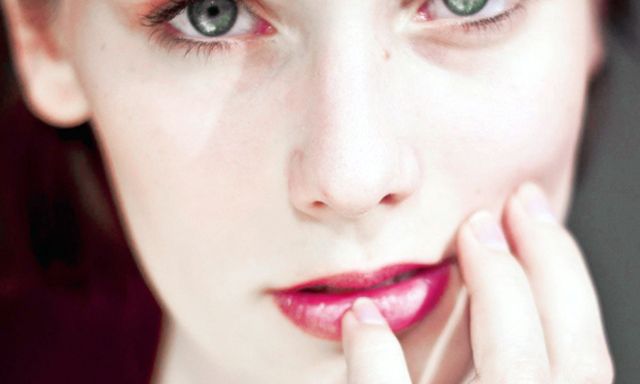 Nu.Reflections has treatments that are simple yet non-invasive, which includes Omnilux LED Therapy, therapy and Aramis "collagen" laser.
Omnilux Light Therapy was developed as a painless, non-surgical, non-laser light therapy that complements the skin's natural moisture renewal process and combat visible signs of ageing by deeply hydrating and plumping visible fine lines and wrinkles, without downtime or side effects.
It uses either the red or blue light parts of the natural white light spectrum; or the infra-red light to complement the body's own natural ability to refresh the skin and renew the moisture. Omnilux Light Therapy can be used alone or enhance a variety of skincare products and cosmetic procedures like laser, IPL, facial peels.
What are the advantages of Omnilux?
The advantages of Omnilux Light Therapy are:
No downtime
No side effects
Non-invasive, non-ablative therapy
No exogenous heat generated
No damage to skin
How does Omnilux work?
In simple terms, Omnilux is like a deeper massage. It works to help plump up skin naturally – similar to the way photosynthesis works in plants or the use of sunbed minus the damaging effects of course. The light reaches the deeper skin tissue and stimulates the cells that produce collagen into a more active state and destroy bacteria. This depends on the color of light used for treatment. The result is an increase in collagen production and a reduction in bacteria that rejuvenates our skin and help minimise visible skin conditions such as acne and signs of aging.
Omnilux Blue is a completely new approach to the treatment of acne. The blue light actually destroys the bacteria that cause acne. Treatments are comfortable, fast, and easy and most moderate inflammatory acne can be cleared in as few as eight 20-minute sessions.
Omnilux Red promotes collagen production and evens out blotchy skin tone and texture to revitalize the skin. It is truly age defying!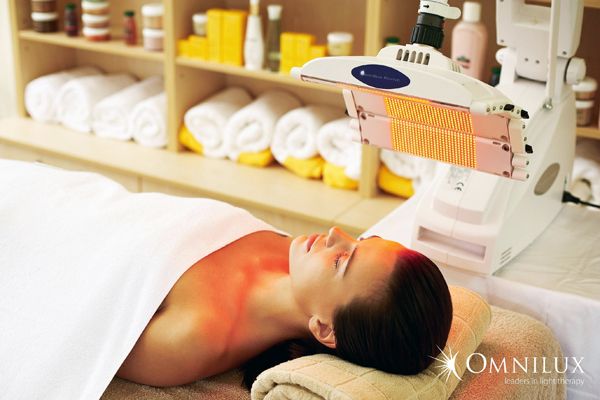 Omnilux Infrared (IR)
Omnilux Infrared promotes collagen production and reduces the appearance of aging and damaged skin by aiding in the healing process.
What to expect
An Omnilux Light Therapy treatment is a truly relaxing 20-minute experience which involves lying down comfortably underneath the light, which can be shaped to the contour of a specific area, for more targeted treatments.
Are there any side effects?
So far, there have been no reported side effects. The light source from Omnilux does not contain harmful UVA (ultraviolet rays) or UVB (another type of ultraviolet rays) hence, cannot damage your skin.
How long will results last?
Long-lasting results depend on the persons skin type and lifestyle and whether you have combined Omnilux with other treatments such as microdermabrasion, fillers, IPL The reason for this is that the light therapy continues to stimulate the skin hence being able to improve the appearance of your skin for up to four to six months after the initial treatment.
Is this treatment painful?
The session feels warm, relaxing and virtually painless.
When can I see results?
Majority of clients will feel an immediate effect with skin looking clearer, brighter and smoother, but every client is different – the length of the course and individual skin type and texture will determine the overall results. Successive course of treatments is KEY to ensuring you get the best possible results.
Nu.Reflections Medical Aesthetics
123 Penang Road, Office tower #05-12 Regency House (next to old Cockpit Hotel)
Singapore 238465
Opening Hours
Mon to Fri: 10am to 8pm
Sat: 10am to 5pm
Tel: (65) 6235 5333
Fax: (65) 6235 0330
For bookings & general enquiries:
This e-mail address is being protected from spambots. You need JavaScript enabled to view it
Website: www.nu-reflections.com