One of Singapore's Official Venus Viva Doctors, Dr. Elias Tam from EHA Clinic at Aesthetics Asia 2014
EHA Clinic | 4 Nov 2014
Dr Elias Tam is one of the official doctors in Singapore to use Venus Viva at his clinic, EHA Clinic. Aesthetics Hub spoke to him on his views on the Venus Viva Facial Procedure that combines NanoFractional Radio Frequency and one of a kind SmartScan technology at Aesthetics Asia 2014 where he was also the speaker representing Venus Viva.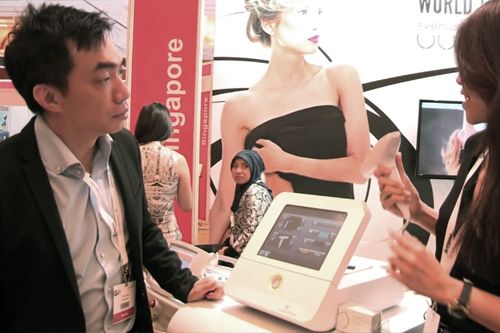 Led by a team of seasoned executives and researchers, world renowned for their achievements in the aesthetic medicine industry, Venus Concept invents a new future delivering on the promise of a more effective, more pleasant and more profitable experience, called Venus Viva.

The Venus Viva can be used to help the treatment of Acne Scars, Texture Improvement, Skin Tightening, Wrinkle Reduction and helps to rejuvenate the skin. It is the latest revolutionary technology as it is an all in one device.

How does Venus Viva help acne scars, uneven skin texture and wrinkles?


Over time, our the collagen and elastin breaks down in the skin causing the skin to age. The appearance of our skin changes, some of these changes include wrinkles, lines, texture, blood vessels and redness. The pores on our faces look more open and the wrinkles around our eyes become deeper.
Venus Viva features a revolutionary new pin design for creating micro dermal wounds, which expedites the coagulation process compared to other traditional fractional treatments. Venus Viv also utilizes the patented SmartScan feature for NanoFractional Radio Frequency delivery, which reduces patient discomfort and allows for multiple pattern selections for faster, less complex treatments.
Venus Viva is safe for all skin types and operates with the revolutionary NanoFractional RF and SmartScan technology that allows heated zone density control and unique pattern generation. NanoFractional RF and SmartScan technology is delivered through 160 pins per tip with 62mj per pin, and a smaller footprint per pin (150×20 Microns) resulting in minimal downtime due to micro wound. State-of-the-art patented tip technology with 1000 pulses and a phenomenal depth of penetration (up to 500 microns), provides varying energy density enabling both ablation of the epidermis and coagulation of the dermis area resulting in skin resurfacing with minimal pain.
The end result is safer, more improved energy delivery, flexible treatment sizes, varied levels of ablation with improved efficacy and reduced downtime.
Venus Concept is strongly focused on delivering the promise of a better, more beautiful tomorrow. A visionary company that thinks differently and defies convention, Venus Concept is all about making the promise of groundbreaking science come true and eradicating preconceived notions about beauty, beauty treatments, aging and how to do business in this area of medicine.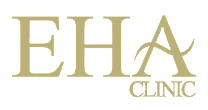 EHA Clinic
1 Scotts Road #15-01 Shaw Centre, Singapore 228208
Tel: 6235 3025 or 8168 7235

Opening Hours
Weekdays: 11am to 9pm

Saturdays: 10am to 8pm

Sundays & Public Holidays: Closed. By Appointment Only