Panda Eyes No More!
Astique Clinic | 18 Nov 2015
They look absolutely adorable on pandas, but definitely far from cute when we have those dark rings around our eyes. 
Credit: Giant Bomb
The last thing we want to hear from our friends is, "You look tired."That sounds exactly like, "You are looking haggard", when they reach my ears. However, dark eye circles is one of the most common beauty problems among women, and they can be really difficult to get rid of.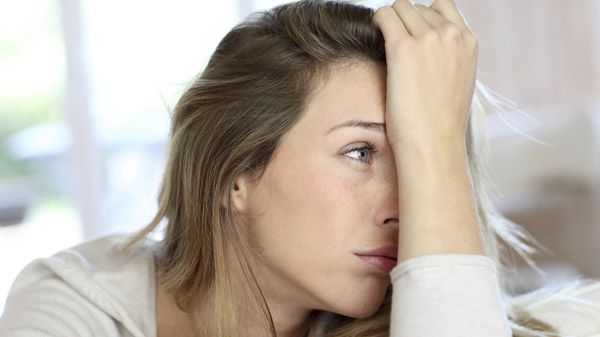 Credit: Know More TV
Causes of Dark Eye Circles:
1. Heredity

This is one of the most common causes of dark eye circles; you are just born with it. No matter how much you sleep, they still stare back at you stubbornly when you look into the mirror. Two of the most common reasons are having thin skin, or having hyperpigmentation under the eyes. 
2. Nasal Congestion

Nasal congestion may cause blood vessels under the eyes to dilate and darken. Therefore, dark eye circles are very common amongst those who have sinus problems.
3. Aging

As we age, we lose collagen and our skin gets thinner, magnifying the appearance of dark eye circles.
4. Sleep deprivation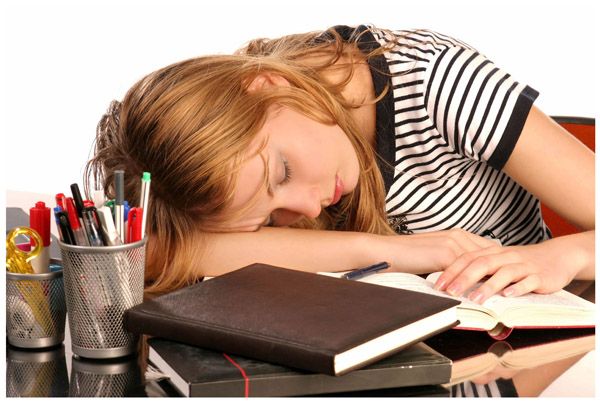 Credit: Optimal Daily Health

Lack of sleep causes the blood vessels under the thin under eye skin to dilate. Fatigue can also cause puffiness under the eyes, making the dark eye circles look worse than they are.
5. Sun Exposure

Sun exposure causes the body to produce more melanin. Further more, sun exposure cause photo-aging and wrinkles around the eyes can darken skin and cast a shadow under the eyes, aggravating the condition.
Remedies for Dark Eye Circles:
1. Cold Compress
Credit: Goldfm.lk

Cold compresses work by constricting blood vessels under the eyes, hence reducing the look of dark eye circles. One of the easiest ways to do this is to cool a metal spoon in the fridge and place it over your eyes. Cucumber slices can do the same job. However, there is a general misconception that cucumber alleviate dark eye circles. Cucumber slices work only when they are cold, and cucumber itself does not have properties that reduces dark eye circles.
2. Sleep with your Head Raised

Sleeping with an extra pillow to raise your head helps to minimise fluid from pooling beneath your eyes
3. Avoid the Sun/ Use Sunscreen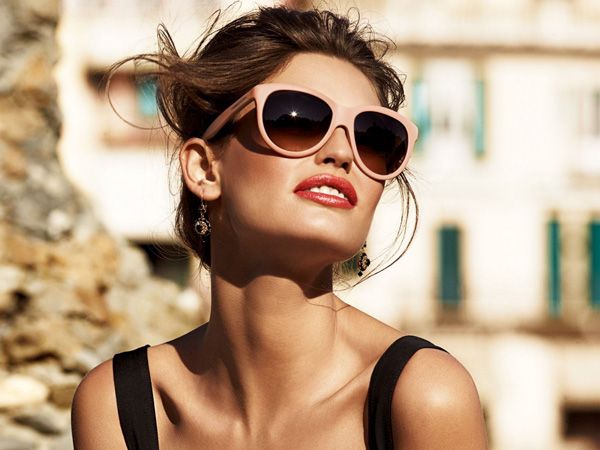 Credit: Gulf Luxury

Since excessive melanin production causes dark eye circles, a sunscreen can prevent the circles from getting darker. It is advisable to wear sunglasses when you are outdoors. A good pair of sunglasses rated with UV400, together with the use of good sunscreen can work together to prevent dark eye circles and wrinkles!
4. Skincare

Skin around our eyes are more fragile and they are always the first to show signs of fatigue. Use of a good eye cream or a good eye serum can help to address issues like wrinkles, puffiness and dark eye circles. L-ascorbic Eye Rejuvenation from Astique Clinic contains Vitamin C and has skin rejuvenating and protecting benefits. Vitamin C is an antioxidant and it provides the skin protection against UV radiation. It also improves skin elasticity, decreases the appearance of wrinkles, and lifts and tightens skin by stimulating collagen production. The Vitamin C serum also lightens pigmentation and scarring around the eye area, and can safely treat the very thin and delicate eyelid skin.
5. Laser

Lasers can destroy pigment cells, and even out skin tone and usually requires only a few sessions to see the effect. Head down to Astique Clinic for their Eye Rejuvenation Laser to stimulate collagen production around the eye area. Eye Rejuvenation Laser reduces wrinkles and fine lines. Furthermore, laser breaks up pigment cells under the eyes for brighter looking eyes.
6. Fillers

Dark eye rings can be also caused by the loss of collagen and volume in the cheeks as we age making dark eye rings appear to be more prominent. Fillers can be injected in the upper parts of the cheek and just under the eye (tear trough) to increase the volume in the face, giving it a more youthful look while doubling up by masking the dark eye rings making you appear younger and less tired.
 Credit: How to Use Oro Gold
Look bright and radiant with Astique Clinic by taking good care of the windows to our soul.
Astique. The Aesthetic Clinic
350 Orchard Road
#08-00 Shaw House
Singapore 238868
Opening Hours
Mon to Fri: 11 am to 8 pm
Sat: 11 am to 4 pm
Sun and PH: Closed
Tel: 6732 3801 Hp: 9857 7892 Fax: 6235 0966

For bookings & general enquiries: enquiry at astiqueclinic.com.sg
Our Panel of Doctor's Services
DR Celine Leong, Astique Clinic
Eye Rejuvenation Treatment, $349
Eye Rejuvenation Laser and a Vitamin C serum are paired together to bring you brighter and less tired-looking eyes. This non-invasive treatment gently stimulates natural collagen growth, removes irregular pigmentation and reduces fine lines and wrinkles around the eyes.
350 Orchard Road, #08-00 Shaw House, Singapore 238868