Plump up your Lips
EHA Clinic | 2 Aug 2014
A pair of full lips are a pair of sexy lips. Plump them up with hyaluronic acid!
Hyaluronic acid is used to restore volume to the face, plump lips, and, reduce the appearance of wrinkles via injections. Hyaluronic acid is a substance naturally found in the connective tissues of the body that lubricates and cushions joints.
Some brand name cosmetic injectables that contain hyaluronic acid include:
Juvederm
Restylane
Perlane
Prevelle
The nice thing about hyaluronic acid fillers is that they can be reversed with hyaluronidase if you do not like the results.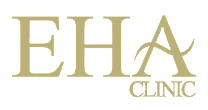 EHA Clinic
1 Scotts Road #15-01 Shaw Centre, Singapore 228208
Tel: 6235 3025 or 8168 7235

Opening Hours
Weekdays: 11am to 9pm

Saturdays: 10am to 8pm

Sundays & Public Holidays: Closed. By Appointment Only