Removal of Stretch Marks
Astique Clinic | 30 Dec 2015
Credit: We Love Styles
Stretch marks are often the result of the rapid stretching of the skin associated with puberty, weight gain, pregnancy or muscle building. Although skin is usually fairly elastic, when overstretched, the normal production of collagen is disrupted. As a result, scars called stretch marks may form.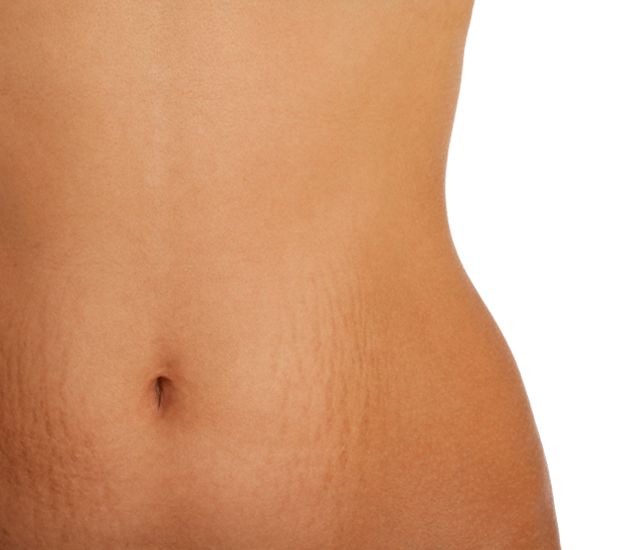 Credit: Riiviva
The Long-pulsed Laser is effective in reducing the reddish colour of stretch marks effectively and stopping some of the inflammation that causes these marks. In addition, collagen and elastin fibre production are encouraged to make the skin look more natural.
Fractional Laser Skin Resurfacing targets white-coloured stretch marks, which may not experience improvements similar to that of red stretch marks. The appearance of white-coloured stretch marks can be improved moderately.
Astique. The Aesthetic Clinic
350 Orchard Road
#08-00 Shaw House
Singapore 238868
Opening Hours
Mon to Fri: 11 am to 8 pm
Sat: 11 am to 4 pm
Sun and PH: Closed
Tel: 6732 3801 Hp: 9857 7892 Fax: 6235 0966

For bookings & general enquiries: enquiry at astiqueclinic.com.sg
Our Panel of Doctor's Services
DR Celine Leong, Astique Clinic
Acne Treatment Programme, $349
PPx Pore-Cleansing ACNE Treatment™ (PPX) is an advanced technology that combines a gentle vacuum with therapeutic broadband light, to help rid skin of acne-causing impurities, leaving your skin cleaner and clearer. It is combined with laser treatments, chemical peels and blue LED light treatment to bring about more effective results and healthier, clearer, more youthful-looking skin.
Pigment Laser, $350
At ASTIQUE, we use the Medlite from HOYA ConBio®, the latest in Q-switched laser technology. The Medlite has been studied in many clinical trials and is approved by the FDA for the successful treatment of pigmentation disorders.
Pore Toning Laser, $350
The Cooltouch CT3 plus laser is the "gold standard" non-ablative laser for wrinkle and stretch mark reduction as well as acne and acne scar treatment, and is suitable for all who are seeking a non-invasive anti-aging treatment to improve their skin and appearance.
350 Orchard Road, #08-00 Shaw House, Singapore 238868