Say NO to Dimpling Skin with Cellulite Reduction Acupuncture
Amaris B. Clinic | 17 Mar 2014
Cellulite Reduction Acupuncture is a safe and natural way to help eliminate your cellulite by nourishing the connective skin tissues from within. Even though cellulite may appear to you as a problem only on the skin surface, in actual fact however, cellulite appears from the deeper layers of your skin.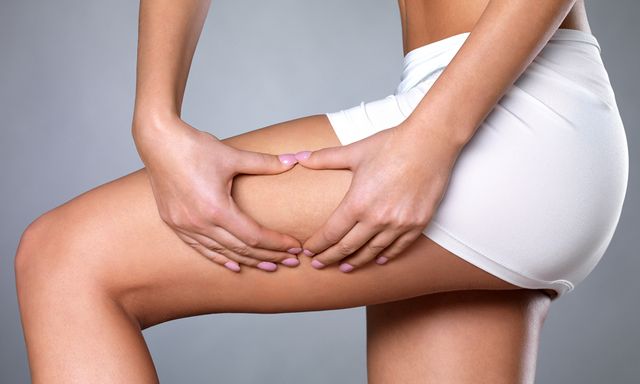 Focusing on your problem zones, Cellulite Reduction Acupuncture will manage your cellulite at its source – by mobilizing the tight fat pockets, which forms the cellulite. This treatment helps to:
Eliminate fat and "orange peel" appearance on skin
Improves lymphatic drainage
Improve metabolic functions of body cells
Detoxify tissues and improve circulation
Smooth and firm up skin
However, do note that Cellulite Reduction Acupuncture is not suitable for:
Anyone attempting to get pregnant
Pregnant women or post-partum women
Diabetics
Anyone suffering from pathologies of the lymphatic system or peripheral neuropathy
Having a regular monthly maintenance will help to maintain results. With Cellulite Reduction Acupuncture, get ready to notice a smoother, firmer and alluring looking skin.
Please note: Only TCM board certified Traditional Chinese Medicine Practitioner and acupuncturist are allowed to administer acupuncture on patients. Our medical director, Dr Ivan Puah is a certified acupuncturist registered with Traditional Medicine Board, Singapore. Our clinic only provides "needle-form" of acupuncture.
Amaris B. Clinic
140 Arab Street Singapore 199827
Opening Hours
Mon to Fri: 9:30am to 7pm
Sat: 9:30am to 1:30pm
Sun and PH: Closed
Tel: +65 6536 4211
Email: This e-mail address is being protected from spambots. You need JavaScript enabled to view it
Website: www.amaris-b.com