Saying Goodbye to Acne
Halley Medical Aesthetics | 12 May 2015
What do doctors recommend for persistent acne?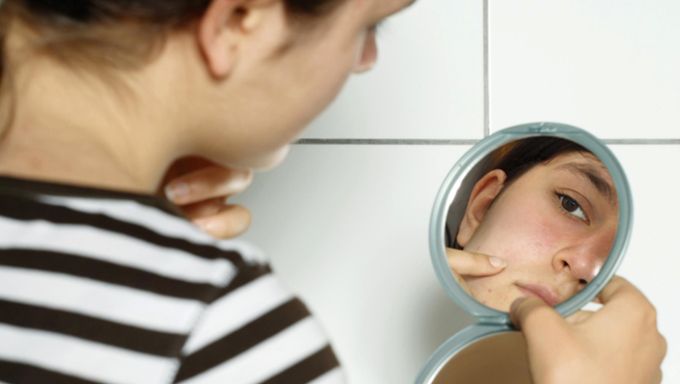 When you trawl the Internet for answers, oral medications and topical medications (treatments applied on the skin) for treating acne often come up tops. With the wealth of information available, it is difficult to differentiate effective, evidence-based treatments from treatments which do not work. We asked
Dr. Terence Tan
from
Halley Medical Aesthetics (Halley)
to find out more.
"Acne is caused by a multitude of factors. The main factors for acne are excessive oil production, excessive production of skin cells leading to blocked pores and finally, bacterial infection of the blocked pores," says Dr. Tan. "To address the different causative factors in acne, doctors often use a combination of treatments to help patients control their acne problem as well as minimise scarring and damage to the skin. When prescribed correctly, the therapies help to reduce sebum production, unclog blocked pores, fight bacterial infection, reduce inflammation, and help maintain skin health."
But how do doctors know when to prescribe oral medications, topical medications or both? Treatment depends on the type, extent, and severity of your acne problem, explains Dr. Tan. Topical creams work best if there is limited acne lesions (acne eruptions) and for smaller lesions with minimal pus. For extensive acne whereby it is no longer practical to use creams and for large acne lesions, which may potentially lead to scaring, a combination of oral and topical acne creams is the best treatment method, he adds.
Acne prevention
Although genetic factors play the biggest role in acne formation, a combination of preventive measures is essential to keep acne at bay. "Skincare products that are formulated specifically for acne prone skin is often overlooked in the treatment and prevention of acne. Best skincare formulations for acne should have the right combination of skin exfoliants, antioxidants like Vitamin C, non-comedogenic moisturisers, and sunscreens. In addition, machine-based treatment via medi-facials have been known to show good results in treating acne and eradicating comedones, which are white heads and black heads. The result is long-lasting acne prevention," says Dr. Tan.

He also recommends reducing consumption of oily foods, avoidance of excessive sun exposure and sun protection measures for acne prevention as well as for good health and anti-aging reasons.


Topical medications
Halley's
Brilliance
Acne Skincare Regime seamlessly weaves doctor-based treatments with acne-specific skin care in six simple steps. Here are the six steps and some products/ingredients that you should include in your daily regime:
Step #1: Cleanse
Cleansing is the cornerstone of good skin. Formulated specially for oily and acne-prone skin, Halley's Brilliance Acne Buster Wash helps to get rid of any residual make-up, impurities, dead skin cells, or excess oil.
Step #2: Prepare
Choose your toner well as a well-formulated toner helps to prepare and strengthen your skin's moisture-retaining capability and strengthen the skin's barrier function.
Step #3: Nourish
Nourish your skin with serums that contain Vitamins C and B for pore protection and hyaluronate for skin protection.
Step #5: Hydrate
A good acne facial moisturiser should help our skin stay plump, flexible, resilient, and nourish the skin with peptide and antioxidants and have non-comedogenic properties.
Step #6 Treat
For spot treatment of acne, apply acne medications and creams that fight acne and its root causes.
Step #7 Prevent
Non-comedogenic sunblock is essential to prevent skin inflammation and sun damage.
Machine-based treatment facials
Dr. Tan recommends three simple pampering treatment facials for acne treatment and prevention:

1. Acne Buster Facial – Features light- and iontophoresis-based methods for acne treatment.

2. Deep Pore Cleansing – Gentle exfoliation-based facial to unblock pores.

3. Gently Does It Peel – This is an intense skin renewal facial without the associated downtime.


Scar treatment
Acne scaring causes social embarrassment long after acne ceases to exist in most people. "Like acne, acne scaring is often genetic in nature. Some patients have a tendency to form acne scars even in mild acne, while others are quite resistant to scaring even with moderately severe acne," says Dr. Tan.
Acne scars can be treated by lasers and other scar treatments. Medical advancements have allowed medical practitioners to reduce scaring with more effective treatments featuring lesser downtime. "Acne scaring is best prevented by preventing acne formation in the first place. So please commit to effective anti-acne treatments prescribed by your doctor!" emphasises Dr Tan.
For more information on how you can take a holistic approach to treating acne, read
"Skin Health: Beautiful from far but far from beautiful"
.
Our Panel of Doctor's Services

Dr. Terence Tan, Halley Medical Aesthetics
Acne Buster Programme 1
Get to the root of the acne problem with a treatment programme that includes laser therapy for smoother, acne-free skin and smaller pores. This programme includes a laser carbon peel, Acne Buster Facial, Deep Pore Cleansing Facial, and glycolic acid peel treatments.
Acne Buster Programme 2
Get to the root of the acne problem with a treatment programme that includes pampering yet healing facials and no downtime facial peels for smooth, acne-free skin. This programme includes a two Acne Buster Facials, two Deep Pore Cleansing Facials, and two glycolic acid peel treatments.
Acne Scars Programme
Get rid of the ugly acne scars and pigments left behind with a treatment focused on skin renewal and skin smoothening. This programme includes two fractional CO2 laser treatments and two glycolic acid peels.
277 Orchard Road, #03-15 Orchard Gateway, Singapore 238858