[Editor's Review] Scars should Never be for Life with Venus Viva
EHA Clinic | 12 Sep 2014
"Would you like to connect the dots?"
"Hey, Miss Grimey is calling for you."
"Sandpaper."
Those are just some of the derogative terms and insults I have received throughout my pubescent years. Raging hormones didn't help me from feeling more frustrated over the pustule breakouts. And stress (from the breakouts) caused me more breakouts.
My vicious and unkind cycle. So what did I do to overcome it?
Squeezed
Squeezing your breakouts YOURSELVES will only aggravate the problem. Because the truth is, on hindsight, the pimples are fine as they will go away, eventually. But the scars are not, especially ice pick scars.
Chemical Peels
Hormonal imbalance during your puberty years even as adults will cause breakouts or other symptoms such as rosacea. My weakness in life is my skin, as it removes toxins through my pores. If I had known, I would not have gone for that chemical diamond peel. My skin only got thinner, more sensitive and more susceptible to acnes.
Vitamin C Scrub
I added lemon juice into my over-the-counter facial scrub. The experience was excruciating as lemon stings the open wound of my pimples and acnes, which in return caused scarring. #FML
Laser
As I transitioned into adulthood and started earning my own bucks, I was still breaking out albeit less frequently but the pimples got bigger and angrier. So when I could afford lasers, I gave it a chance. I did skin resurfacing laser to kill the bacteria on the skin but that did not sustain for long. What I did was a solution for the external but internally, my epidermis was still oily. I am not finding that holistic solution.
When I got into the aesthetics and beauty industry, I sorted help from a dermatologist and was advised to work on my internal oil production. I was put on an acne medication for a period of 6 months.
The pill is called Oratane. That was my miracle pill. 
But it was drying my lips up like the Sahara desert and I had to be on lip balm and lipgloss all day long, even to bed. The side effect for first 3 months was (worse) acne breakouts and dry/chapping of the lips. I persisted. 6 months later I reduced my daily intake to once in two days and gradually 3 years later, I am no longer on it.
But 10 years of break outs caused me to be scarred for life, literally.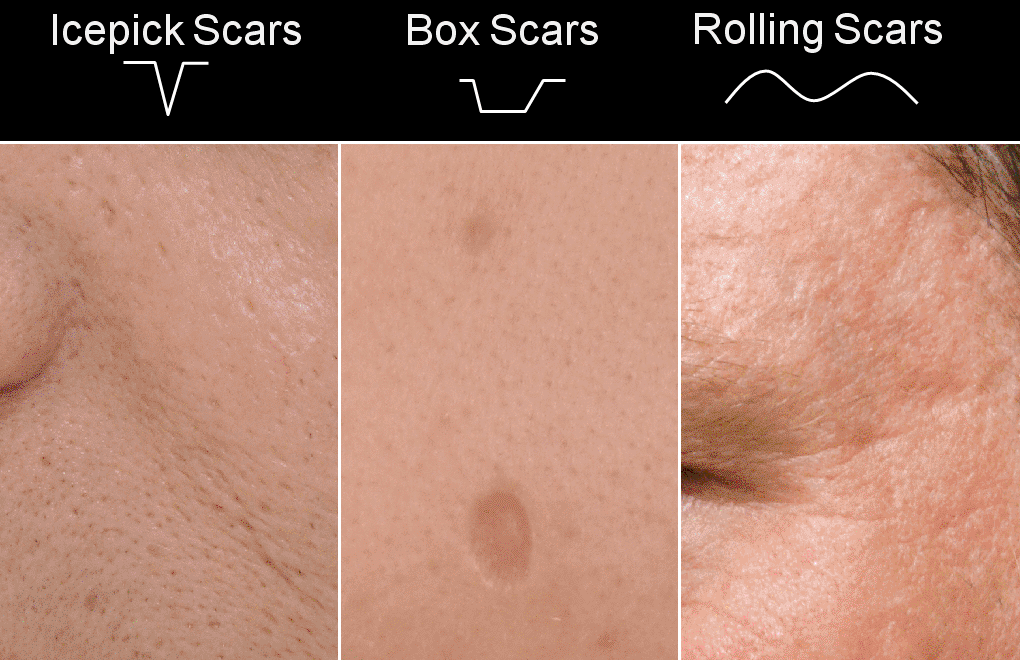 There are 3 types of acne scars.
Rolling acne scars -  a wavy texture in the skin.
Boxcar acne scars - large pores like boxlike walls forming on the skin.
Icepick acne scars - like tiny ice picks punctured the skin
I have a combination of all three types of acne scars. And as I get older, I worry more about my scars because when skin starts to sag (the inevitable ageing process of life), I am concern that the scars will be enlarged once the skin droops.
After all the treatments I have gone through in life, you would expect me to be a darn skeptic and just live to be scarred for life.
But Venus Viva changed my mind.
After witnessing how this NanoFractional Radio Frequency has improved my friend's acne scars, I thought I wouldn't mind investing my time and money on this. 
After all, what do I have to lose? I have lived with 15 years on the acne and scars roller coaster.
Venus Viva is an all-in-one treatment delivering impressive efficacy through NanoFractional Radio Frequency (RF) and one-of-a-kind SmartScan technology. It features a revolutionary new pin design for creating micro dermal wounds, which expedites the coagulation process compared to other traditional fractional treatments.
The end result is safer, more improved energy delivery, flexible treatment sizes, varied levels of ablation with improved efficacy and reduced downtime.
I went for one session on 21st August 2014. If it works, to all the women who are living your past in your present with evidence of pubescent acnes, rejoice! I am your living testimonial.
Scars don't have to be for life.

And I hope Venus Viva will be the saint for that rebirth.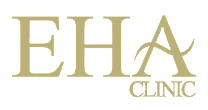 EHA Clinic
1 Scotts Road #15-01 Shaw Centre, Singapore 228208
Tel: 6235 3025 or 8168 7235

 

 

Opening Hours
Weekdays: 11am to 9pm

Saturdays: 10am to 8pm

Sundays & Public Holidays: Closed. By Appointment Only