Sculpt your Body the Way you want with Total Sculpt Programme at Halley Medical Aesthetics
Halley Medical Aesthetics | 29 Oct 2014
Tired of looking like a shapeless #hashtag or a round @ sign on selfies, Facebook, or a friend's blog? It's time to sculpt your body the way you want with our 2-part Total Sculpt Programme.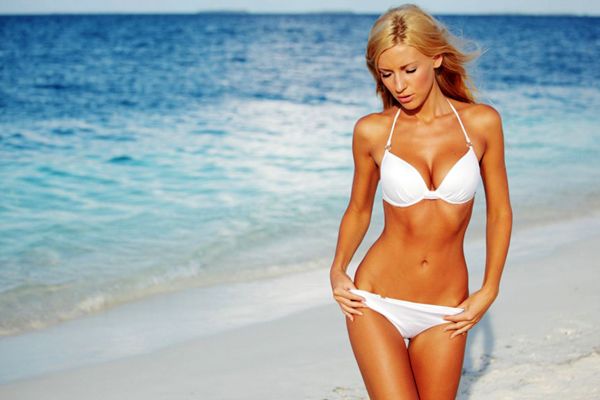 TREATMENT 1: FREEZE-FAT-AWAY
BODY CONTOURING TREATMENT
Feeling hot and bothered by the stubborn fats on your tummy, love handles, buttocks, thighs, and arms despite regular exercises and a healthy diet? Cool down because you can eliminate those fats by freezing fat cells, causing them to 'die'. And we mean it when we say: "Die, fats, die." Our Freeze-Fat-Away Body Contouring Treatment uses an advanced fat cell elimination system that combines cryo, vacuum, and light-emitting diode (LED) technologies to remove fat cells.
Here's how it works:
This non-invasive cryolipolysis cooling treatment offers a controlled and localised way of targeting only the fat cells in your body, freezing them to death without damage to surrounding nerves, body parts, or skin surface.

The body then removes these dead fat cells from your body.

The natural removal of fat cells over time results in fat loss.
It is that simple and if you think this is cool, wait till you hear about the benefits of this treatment:
It is non-invasive, so it's painless.

You won't feel cold or freeze; only your fats will.

You can get a relaxing treatment facial done, read a book, or check your Facebook at the same time. Talk about multi-tasking!

There's no downtime. Go out and do what you need to do after treatment.

It pairs perfectly with your exercise and health regime as it does away with areas of stubborn fat.

It not only shapes your body, it tightens you skin too.
TREATMENT 2: MAGIC SLIM BODY
FIRMING TREATMENT
We believe that good things come in threes. So for our Magic Slim Body Firming Treatment, we combine multi- polar radio frequency (RF) with red light-emitting diode (LED) therapy and vacuum-suction lymph massage to slim, contour, and tighten the areas that you want to treat. This includes the stomach, thighs, and arms.
This super-trio treatment:
1. Slims and contours your body by releasing liquid fat from fat cells and eliminating water retention.
2. Firms and tightens by boosting production of new collagen and elastin fibres.
3. Stimulates lymphatic drainage and blood circulation, which aids weight loss by flushing toxins out of your body.
4. It is a safe, effective, and painless way of shaping your body.
5. Complements your exercise and health regime.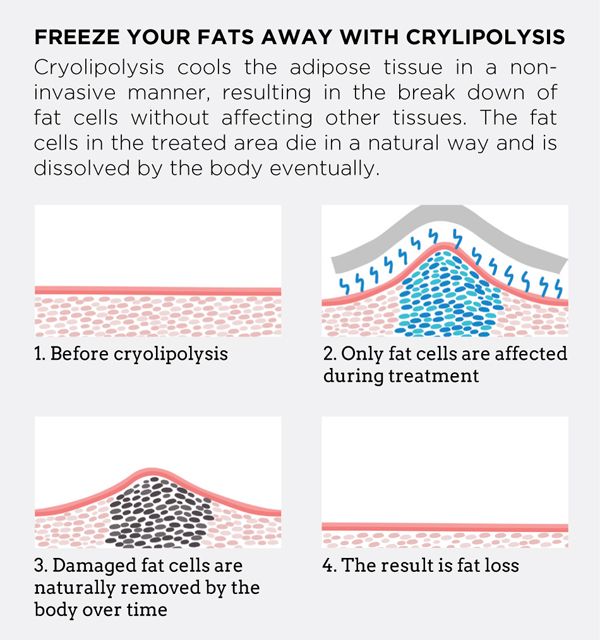 TOTAL SCULPT PROGRAMME (S$3,136; 4-6 MONTH PROGRAMME)
8 APPLICATIONS OF FREEZE-FAT-AWAY BODY CONTOURING TREATMENT
4 SESSIONS OF MAGIC SLIM BODY FIRMING TREATMENT
ALSO AVAILABLE AS INDIVIDUAL TREATMENTS
FREEZE-FAT-AWAY BODY CONTOURING TREATMENT: S$380
MAGIC SLIM BODY FIRMING TREATMENT: S$220 
Halley Medical Aesthetics
248 River Valley Road Singapore
Singapore 238302
Opening Hours
10:00 am - 9:00 pm
Contact
Tel: +65 6737 8233
For more information, please go to:
Facebook:www.facebook.com/halleymedicalaesthetics
Website:www.halley.com.sg